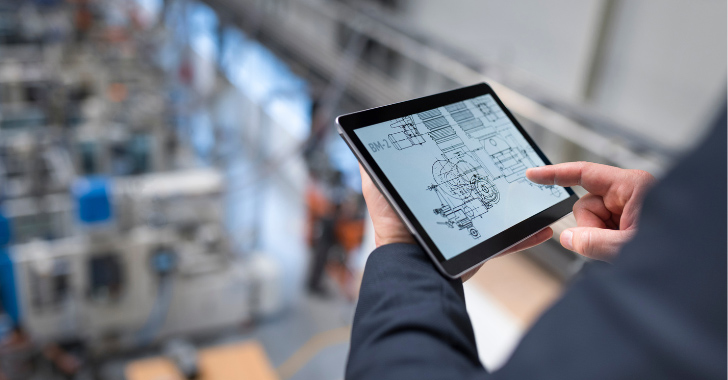 While IT and OT both seek to ensure confidentiality (the protection of sensitive data and assets), integrity (the fidelity of data over its lifecycle), and availability (the accessibility and responsiveness of resources and infrastructure), they prioritize different pieces of this CIA triad.IT's highest priority is confidentiality. IT deals in data, and the stakeholders of IT concern themselves with protecting that data — from trade secrets to the personal information of users and customers. OT's highest priority is availability. OT processes operate heavy-duty equipment in the physical realm, and for them, availability means safety. Downtime is simply untenable when shutting off a blast furnace or industrial boiler tank. For the sake of availability and responsiveness, most OT components weren't built to accommodate security implementations at all. ... Almost all IT-based tools require downtime for installation, updates, and patching. These activities are generally a non-starter for industrial environments, no matter how significant a vulnerability may be. Again, downtime for OT systems means putting safety at risk.
VSP stands for value, strategic fit, and passionate sponsor. The framework ties to my fundamental philosophy of letting cost, value, and the customer decide what is valuable and what is not valuable for our customers. We didn't start with VSP, but it evolved as a guiding framework, as we looked at our portfolio enablement process and asked ourselves, what's the simplest way to approach project portfolio management? First, we decided to focus on the value. We started working with the business sponsors to articulate where and what impact the technology will have on the business. We then validate with finance, and if it has a hard savings, it gets No. 1 priority in terms of investment. The relentless focus on value also leads to the second point, which is strategic fit. The project may be valuable, but in any organization, the list of things the organization can do is always bigger than what the organization can afford or should afford. This is a capital allocation discussion? So we focus on the strategic fit.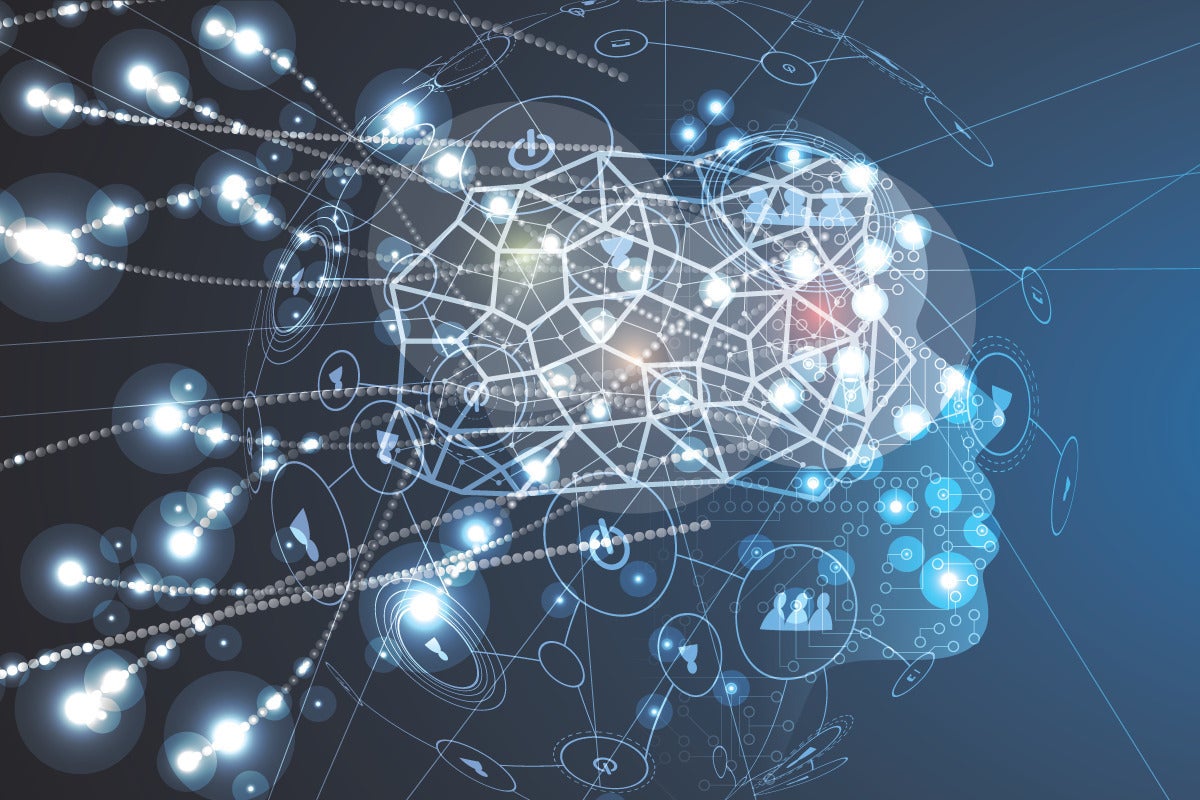 Security and IT administrators will be able to describe granular security policies and the assistant willl evaluate how to best implement them across different aspects of their security infrastructure, Patel said. At the Live! event, Cisco demoed how a generative Cisco Policy Assistant can reason with the existing set of firewall policy rules to implement and simplify them within the Cisco Secure Firewall Management Center. Cisco says it is the first of many examples of how generative AI can reimagine policy management across the Cisco Security Cloud. ... In addition, he said the security assistant will let customers describe and contextualize events across email, the web, endpoints, and the network to tell security operation center (SOC) analyst exactly what happened, the impact, and best next steps to take to remediate problems and set new policies. The SOC Assistant will provide a comprehensive situation analysis for analysts, correlating intel across the Cisco Security Cloud, relaying potential impacts, and providing recommended actions with the goal of reducing the time needed for SOC teams to respond to potential threats, he said.
Rather than picking from fixed specs, quantum programming can require you to define the setup of your quantum hardware, describing the quantum circuit that will be formed by the qubits and as well as the algorithm that will run on it — and error-correcting the qubits while the job is running — with a language like OpenQASM; that's rather like controlling an FPGA with a hardware description language like Verilog. You can't measure a qubit to check for errors directly while it's working or you'd end the computation too soon, but you can measure an extra qubit and extrapolate the state of the working qubit from that. What you get is a pattern of measurements called a syndrome. In medicine, a syndrome is a pattern of symptoms used to diagnose a complicated medical condition like fibromyalgia. In quantum computing, you have to "diagnose" or decode qubit errors from the pattern of measurements, using an algorithm that can also decide what needs to be done to reverse the errors and stop the quantum information in the qubits from decohering before the quantum computer finishes running the program.
The IoT has a central role to play as governments and industries work to reduce dependence on fossil fuels, establish new forms of energy generation and implement sufficient means of storing, managing and distributing energy. ... IoT connected devices and systems can contribute carbon tracking and smart-meter energy monitoring; they can enable data exchange for microgrids and support mechanisms for selling energy directly back into the network. These solutions will transmit data so that energy companies can monitor devices and conditions, control devices in remote locations, track performance to predict maintenance cycles and act on alerts. They will be able to monitor energy consumption for smart metering through connected meters and sensors for load balancing on the grid. In this way, connectivity is part of the intelligent, efficient, renewable energy model, however it must be cybersecure. As new and additional devices are deployed, they could present more pathways for potential cyberattacks. That is a significant risk and safeguards are therefore needed to protect against unauthorised access to devices, networks, management platforms and cloud infrastructure.
The balance of sympathetic and parasympathetic states is critical both for our well-being and for the cultivation of presence. Neither state is superior to the other. They are opposite and equal in their importance. Both are needed to dynamically maintain the homeostasis of the body. (Remember, a state of polarity is the ability to go from one state to the other in alternation, as needed.) As with any ecosystem, complementary forces are necessary to preserve harmony. The trouble is that our regular thinking and doing in the world of business are sympathetically activating. It is not possible to use only the mind to become relaxed and restore balance to the nervous system. We need to counterbalance our SNS (sympathetic nervous system) activation through feeling and being. This is a whole new mode that many high-powered leaders are less familiar with and may not entirely trust. The good news, however, is that when we are in a relaxed, parasympathetic state, we can access the capabilities of our higher intelligence that we need for presence and collaboration, such as visualization and spontaneous generative creativity.
To make sure every team member gets the support they need, I highly recommend having at least once per week a longer team meeting, something we call "team time". This meeting should be 30–45 min long and ensure there is enough time to really get to the bottom of a problem and find a solution. Every team member can propose a topic and the team discusses it together. If there are no challenges to discuss, this is also a great forum for other ways of knowledge share. When you are summing up these costs, you will be in a similar or even more expensive range than daily standups, but those meetings are actually helpful since they allow the team to solve problems and share knowledge and, with that, replace other meetings and make work more efficient. The social aspect is something that is rarely stated as a need for daily standups. But, for me, this is a misconception. A healthy and social team will always be an efficient team. Developing a proper team atmosphere and spirit should be key and in the interest of everyone.
In what sounds like old news at this point, cybersecurity will continue to be at the forefront of business decision making. What is different this year is the rise of artificial intelligence (AI) and ML. AI and ML are making malicious actors more efficient and potentially more effective when carrying out attacks. Natural Language Models such as ChatGPT have opened new directions of attack as well as lowering the overall threshold for creating effective malicious code. Additionally, the changing legislative landscape around privacy will spur companies to take a hard look at the way that they collect, use, and retain sensitive personal data. This may require a complete redesign of products, procedures, or in fact, entire business models. ... Finally, it is no secret that the tech labor market is in a state of upheaval. Many companies are reducing or restricting their workforces as they seek efficiency or profits. This exodus of talented tech professionals has created severe knowledge gaps that must be addressed.
As API management software unbundles the gateway and adapts to the multi-gateway world, new and emerging software vendors are looking to fill the resulting requirement gaps for API design and development, security, analytics, portals, and marketplaces. Alex Walling, field CTO for Rapid, sees that developers need a layer of abstraction on top of their existing API gateways, such as those from WSO2, Kong, and Apigee so that they can find APIs easily and check whether someone has already developed an API for what they need. Moreover, Derric Gilling, CEO of Moesif, said he believes that API Gateways will become just one of the specialized pieces of the API stack developers and organizations will need to assemble to meet the growing adoption of APIs. He sees business models for APIs evolving beyond simply charging for API invocation counts, and the need for a specialized analytics solution to keep pace. Along with the continued explosion of interest in APIs, especially as organizations use more third-party APIs, the development and testing process becomes more complex and time-consuming.
Emerging standards, guidance and regulation for AI are being created worldwide, and it will be important to align this and create a common understanding for producers and consumers. Organizations such as ETSI, ENISA, ISO and NIST are creating helpful cross-referenced frameworks for us to follow, and regional regulators, such as the EU, are considering how to penalize bad practices. In addition to being consistent, however, the principles of regulation should be flexible, both to cater for the speed of technological development and to enable businesses to apply appropriate requirements to their capabilities and risk profile. An experimental mindset, as demonstrated by the Singapore Land Transport Authority's testing of autonomous vehicles, can allow academia, industry and regulators to develop appropriate measures. These fields need to come together now to explore AI systems' safe use and development. Cooperation, rather than competition, will enable safer use of this technology more quickly.
---
Quote for the day:
"Men who are in earnest are not afraid of consequences." -- Marcus Garvey
---