You can't just upload a neural network to a quantum computer and expect to act like it's been supercharged. The algorithms we're currently able to run on cutting-edge quantum systems are more like super-challenging math problems that can still be verified using classical means. Unfortunately, the long and short of it is usually: the more qubits you have the more errors you get. The new research hopes to alleviate that by creating a new way to handle qubit operations, thus allowing gate-based quantum computer systems to scale. ... It's likely just as safe as using lasers to create qubits out of light, maybe even safer. But the researchers are hoping it's the foundation for a paradigm that will be much easier to scale than other systems. At the end of the day this is all exciting news. It's rare to see a peer-reviewed quantum computing breakthrough because the field is incredibly challenging. Getting three in the same day is a eureka moment in its own right. Of course, it could take a while for these early experiments to pan out and turn into full-fledged quantum computers.
One area closely aligned with ensuring digital ethics and putting in place the right protocols to cope with our new digital processes is human resources (HR). This part of the business has had to make notable changes over the last couple of years, as it has started to rely more heavily on technology. During the pandemic, HR processes such as hiring, conflict resolution, onboarding and offboarding, and other HR-related activities could no longer follow the same face-to-face processes they had historically; workarounds were needed. HR managers had to interview via Zoom; they were required to handle conflict resolutions remotely and virtually, and so much more. Coupled with this HR teams had a new challenge: to re-invent their processes to fit the new virtual world – while ensuring that this environment has the right digital ethics for the organisation. This is where an identity and access management solution (IAM) can help less technical individuals. In applying digital ethics, security of personnel data is paramount for organisations, and IAM solutions can help make some important security requirements of remote working easier to overcome Let's look at how an IAM solution can ensure the security, ethics and privacy of data.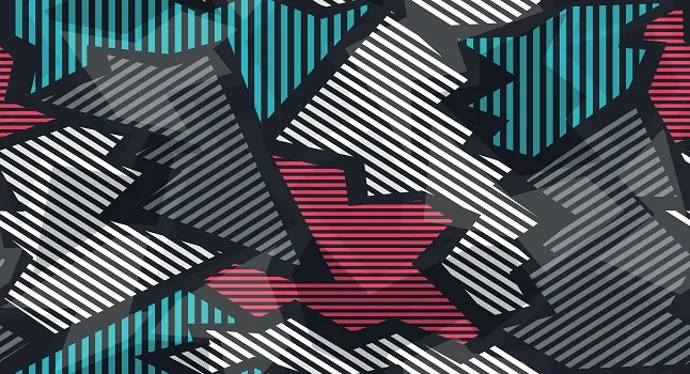 Data fabrics are central data management frameworks that allow organizations to access their data from any endpoint within a hybrid cloud environment. "They use technologies and services to enrich the data and make it more useful for users," explains David Proctor, senior database manager at Everconnect, which remote database administration and support. Data fabrics are becoming increasingly popular as organizations turn to digital storage methods. As a company grows, storage can become more complex as data is stored in different locations that are inaccessible to other parts of the organization, Proctor observes. "Data fabrics standardize … and make data accessible for everyone regardless of their location/position in the company." In a nutshell, data fabric technology is the glue that binds all an organization's data systems together into a cohesive and uniform layer, says Sean Knapp, founder and CEO of Ascend.io, which offers an autonomous dataflow service. It allows data engineers to build, scale, and operate continuously optimized, Apache Spark-based pipelines with less code.
The government has sought to widen the scope of the law to include Managed Service Providers, which provide specialized online and digital services such as security services, workplace services and IT outsourcing. "These firms are crucial to boosting the growth of the country's 150.6-billion-pound digital sector and have privileged access to their clients' networks and systems," the report says. "While the regulations apply to some digital services such as online marketplaces, online search engines and cloud computing, there has been an increase in the use and dependence on digital services for providing corporate needs such as information storage, data processing and running software." Expanding NIS regulations to include MSPs will allow smaller businesses to attain a higher level of cyber resilience, says Tim Mackey, principal security strategist at the Synopsys Cybersecurity Research Center. The recent Log4Shell vulnerability has illustrated that cyber resilience is a function of how well software supply chains are understood, he says.
Evidence suggests that message is already getting through: three-quarters (74%) of senior executives believe organisations that fail to adopt quantum computing soon will fall behind quickly, according to a recent survey by quantum company Zapata Computing and Wakefield Research. Di Meglio believes the secret to successfully understanding where your business might potentially create a quantum advantage is to focus on developments that are already being made around new instruments, tools, and methods of collaboration. He says early preparatory work will help CIOs and their businesses to identify the right skills, technologies and partners for quantum success in the longer term. As part of this process, CIOs and their executive partners must look to build collaborative teams, where all the necessary skills for quantum are brought together and then exploited in the most useful way. "Quantum computing is a very multidisciplinary area. Organisations, institutions and universities really need to work to break the silos in-between these areas," he says.
The challenge associated with interconnecting and providing the right level of access to disparate workloads introduces a host of new security and compliance challenges. For instance, the sheer number of secrets used by machine-to-machine and human-to-machine interactions has proliferated dramatically due to automation, containerization, DevOps initiatives, and so on. In this hybrid multicloud environment I explained above, there is a risk of having separate islands of secrets. It is difficult for security teams to see how many secrets are in use overall, who uses them, and where. And if they can't see them, how can they ensure they are safe? Another challenge associated with the automation/DevOps trends is how secrets are used. It is too often that we see secrets hardcoded in source code or configuration files, in plain text, which are then uploaded to public repositories such as GitHub. These secrets, and especially the ones used by privileged users such as network or security admins, and DevOps engineers, have traditionally been managed by Privileged Access Management (PAM) solutions.
Beyond updating our understanding of innovation outputs with open source, there are many more innovation questions: How does open source software contribute to innovation as an input, and can targeted research funding for open source increase this contribution? Further research should build on initial measurement efforts[
7
] to understand how and to what extent open source software accelerates scientific research; As open source business models have evolved over time, how have firm contributions to open source changed? Amid these business innovations, particularly the rise of cloud-based software as a service, what is the relative contribution to open source from these big cloud companies?; How do we value the contributions of innovations in developer tools to open source, including maintainers' productivity and workload? ...; What is the economic impact—at both an organizational and economy-wide level—of new institutional approaches to open source, including the Open Source Program Office, pioneered in industry that is now percolating into the public and social sectors?
Not every person working on an AI-based project is an AI genius. However, successfully deploying an AI solution requires a general understanding by every employee and end-user. Everyone within an organization should understand the possibilities and limitations. With a lack of knowledge by all involved comes a lack of deployment. ... Everyone from executives to employees needs open feedback loops to allow for discussions on AI and getting people acquainted with the solution. Those more familiar with AI then have the opportunity to clearly communicate the level of interaction it requires to ensure everyone has the correct information needed for maximum efficiency. Leading the change management to implement AI for digital transformation success is not limited to the role of a CIO or IT team. Instead, businesses as a whole need to work together to ensure every department has the proper tools and technologies in place to their respective standards.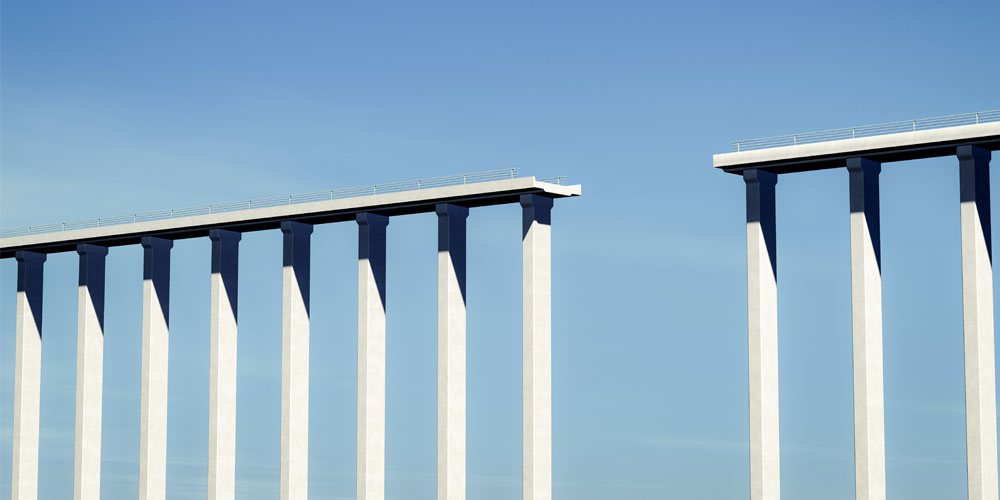 The primary role of the lean portfolio management (LPM) function in agile-minded organizations is to align agile development with business strategy. In most cases, this function is made up of staff from the organization's finance, IT, and business units, and also draws on expertise and input from human resources and IT teams. Most important, the LPM function aligns the annual planning and funding processes with the agile methodology. It also establishes objectives and key results and key performance indicators (KPIs) to measure the effectiveness of the work being done and to keep deliverables on track. These tasks are often time-consuming and involve large change management efforts, which is why the LPM function must be implemented early in the process. A wholesale retail company needed to define and implement an LPM function at the outset of its agile transformation. The company needed to modernize its workforce and IT operating model and employ a product-centric mindset on projects.
Used wisely, data has colossal power. This was recognised by the management theorist, Peter Drucker, who reportedly said, "What gets measured gets improved". The trick is to understand the value of data, measure the right things and then make sense of it all to inform decisions. And huge swathes of the economy are now doing so – often using AI – to drive innovation and accelerate growth. Sadly, HR is lagging. When searching the top HR degrees in the UK, few of them focus on data as a major part of the job. Out of 39 modules, over three years, one degree course lists "managing data" just once. And if you ask most people why they got into HR, it's about relationships — making people's working lives better, supporting others and helping employees thrive. These are all vital, but it often means data is ignored, despite it having a huge role to play in meeting these goals. This is a fact recognised by the CIPD. It says too few organisations use HR data and analytics to help inform strategic decisions about how they invest in, manage and develop their workforce to deliver on their business strategy.
---
Quote for the day:
"If you don't find a leader, perhaps it is because you were meant to lead." -- Glenn Beck
---