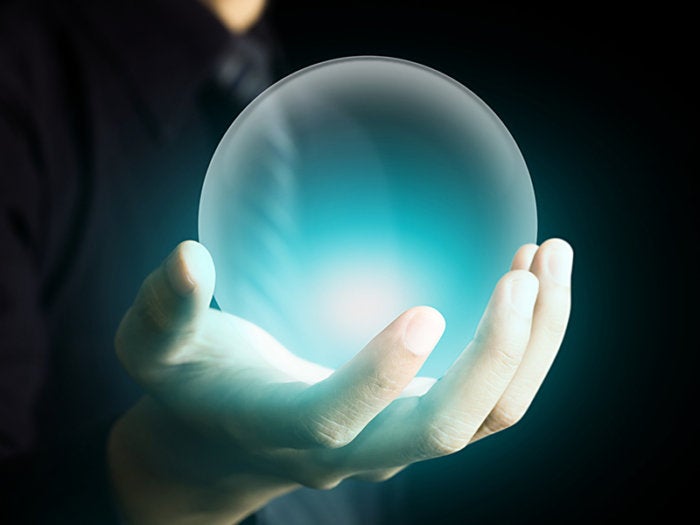 As organizations face new regulations, there will be a demand for resident compliance officers to help navigate through the complex and evolving dictates. "Compliance officers will certainly rise on the recruiters' agenda as regulatory bodies mandate there be a 'single throat to choke,'" says Liz Miller, an analyst from Constellation Research. "Although, that's exactly the opposite of what we need. What we do need are skilled tacticians and strategies, which can be trusted voices and leaders within (and across) an organization, capable of translating the complexity of new (and constantly shifting) global regulations into real business value for everyone from the CEO to the mailroom." ... With a major chunk of the global workforce forced to work from home by the pandemic, there is an upsurge in the usage of software that allows supervisors to monitor employees at all times. This has upset the remote working ecosystem to some extent, escalating employee distress. "Tattleware (also bossware) will degrade employee experience by 5% and increase insider threats in 2022," according to a security prediction report by Forrester.
The campaign appears to signify a ramp up in attacks to exploit the Comments feature of Google's collaboration apps for malicious intent – attacks that likely will continue if left unchecked, researchers said. June was the first time Avanan researchers identified threat actors hosting phishing attacks from within Google Docs, delivering malicious links aimed at stealing victims' credentials. At the time, they identified it as a novel exploit of the app. Then, in October, as previously mentioned, researchers identified threat actors exploiting the Comments feature for the first time, followed by December's flurry of attacks, which were reported to Google on Jan. 3 "using the resulting phishing via email through Google's built-in tools," Fuchs wrote. Avanan recommends that users cross-reference the email address in the comment to ensure it's legitimate before clicking on a Google Docs comment. They also recommend standard "cyber hygiene" when reviewing comments, including scrutinizing links and inspecting grammar, according to the report.
Part of the problem is that, for many businesses, cybersecurity isn't ingrained into everyday operations and employees are only asked to think about it when doing annual cybersecurity training -- leaving companies at risk from cyberattacks the rest of the year. "I think one of the most important things to realise is most of the education and training done, it's not very effective," Stuart E. Madnick, professor of information technology and engineering systems at MIT Sloan Executive Education told ZDNet Security Update. "The 30-minute video you're obligated to watch once a year doesn't do the job". According to Madnick -- who has been at M.I.T. since 1972 and has served as the head of MIT's Information Technologies Group for more than 20 years -- organisations need to build a culture of cybersecurity that actively involves everyone. If people have a greater understanding of how their organisation falling victim to a cyberattack could affect them, it could lead to everyone being more careful when it comes to cybersecurity.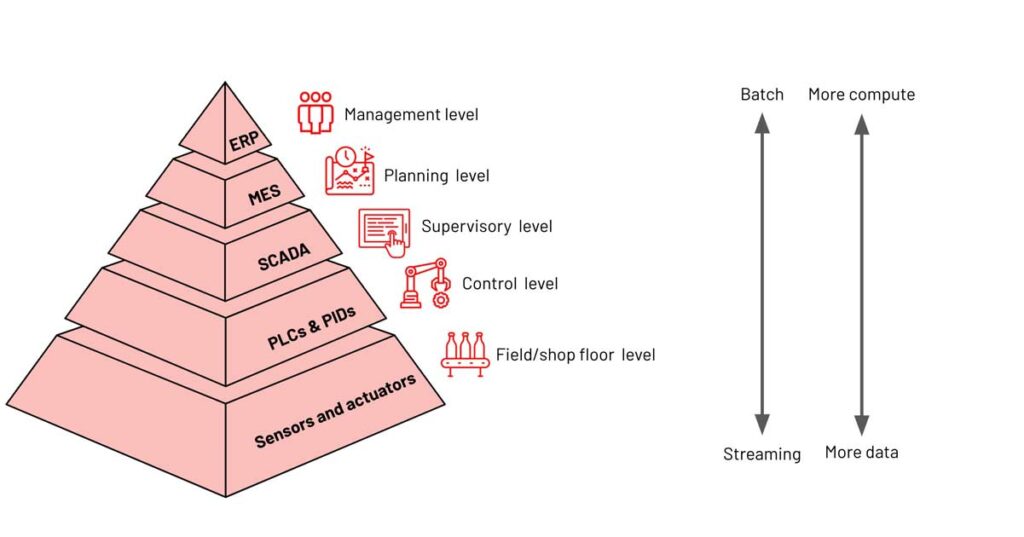 The importance and growth of the IIoT technology stack can't be underestimated. Validated by several leading research firms, IIoT is expected to grow at a CAGR of greater than 16% annually through 2027 to reach $263 billion globally. Numerous industry processes are driving this growth, such as automation, process optimization and networking with a strong focus on machine-to-machine communication, big data analytics and machine learning (ML) delivering quality, throughput and uptime benefits to aerospace, automotive, energy, healthcare, manufacturing and retail markets. Real-time data from sensors helps industrial edge devices and enterprise infrastructure make real-time decisions, resulting in better products, more agile production infrastructure, reduced supply chain risk and quicker time to market IIoT applications, as part of the broader industry X.0 paradigm, enables ''connected'' industrial assets to enterprise information systems, business processes and the people at the heart of running the business.
The next few years will see a Big Regression. It started in China when the $300 billion IPO of Ant Group was dismantled. Now it is clearly happening in Europe and America. What is the Big Regression? It is the reversal of technology progress. It's not that people will reject technology. It's governments and regulations. In fact, it is likely that FinTech will be affected by the Big Tech fall-out. As governments crack down on the FATBAGs, they will also have a magnifying glass on the FinTech unicorns and their brethren. They may like some of it but, specifically in FinTech, the Big Regression will be a thing as regulators dismantle some of the unregulated markets that they now want to regulate. We've seen it already with P2P lending stalling and, in some markets, failing. By way of example, Zopa has just given up P2P lending. Then we see it in crowdfunding, when Kickstarter is finding it hard to kick or start. And we can see the governments getting more and more of a squeeze on everything from BNPL to cryptocurrency exchanges and bitcoin mining.
Innovation should be shaped in ways that help America win the 21st century, with transportation systems and infrastructure that make communities more competitive, adaptable, and resilient. Our innovation strategy must support workers, knowing that our choices will help to define whether any given technological development meets its potential to create economic benefits for all. A good innovation strategy allows for experimentation and learns from setbacks, because these are indispensable parts of the scientific method that underpin all invention and discovery. Our approach to innovation should center on opportunities to collaborate, recognizing the distinct but related roles of the public, private, and academic sectors. And finally, our policies should be flexible and adapt as technology changes, because we can't prepare for an evolving future with policy that only makes sense under present or past conditions. These principles will help us to ensure that the enormous potential of U.S. transportation innovation benefits our nation and its people.
The modern CTO must instead be bold enough to become an early adopter — at least much of the time. Goldman Sachs and Bank of America are two brands that took the early adoption route with blockchain technology. Those brands and others have plenty of valid reasons for doing so. For example, according to one study, blockchain could reduce operational costs at banks by more than a quarter. Tristan Jervis, co-leader of the global technology team at Russell Reynolds Associates, also notes that bringing new technologies into the picture means taking a customer-centric view. He explains: "Business models are shifting to adapt to the needs of a more tech-centric, collaborative and agile organisation — and the role of technology leadership is evolving in tandem. "To make this happen, technology officer roles are moving from a supportive function to becoming key enablers of a company's transformation agenda and strategy. In [business to consumer] and [business to business] companies alike, this means bringing the customer into the centre of everything they do, and understanding the entire customer lifecycle from front-end to back-end, rather than sitting in technology or digital silos."
NEAR Protocol's approach to solving the Blockchain Trilemma is by implementing a horizontal scaling feature called sharding. It works by splitting a blockchain node network into smaller partitions known as "shards." Each shard consists of its own data and can be used to process transactions in unison with other shards, increasing the overall throughput of the network. Thanks to its shard technology, it claims it can process up to 100,000 transactions per second, outpacing other rival smart contract platforms by some distance. While sharding is not unique to NEAR Protocol (Ethereum also plans to implement sharding on the completion of Ethereum 2.0), it has built on the concept by developing dynamic re-sharding. On NEAR, instead of the number of shards being static, the network will regularly adjust the number supported based on user demand. By dynamically adjusting the number of shards used, NEAR can reduce the average cost of using the network while maintaining the potential for high transaction throughput.
"Intelligent automation" has been an on-again, off-again buzz phrase in the RPA world. It's on again, perhaps permanently. The term usually refers to a mix of technologies, including RPA, low-code and no-code development tools, and AI/ML. It also implicitly refers to the reality that RPA on its own is not "smart" – it can't learn on its own (as with some ML models, for example) or adjust to things like UI changes without human intervention. Intelligent automation is often an aspirational vision of how more basic forms of process automation can complement more advanced cognitive technologies, and the other way around. To this point, the potential has outpaced the reality. The RPA market has been quite competitive rather than community-oriented, as has the broader automation and AI industry. But true intelligent automation will by definition require a collaborative approach, according to Jon Knisley, principal consultant for process and automation excellence at Fortress IQ. Knisley sees an increased focus on the need for a cooperative intelligent ecosystem in 2022.
Impediments and wastes have the following relationship: a waste could be an impediment, or could result in an impediment. An outdated manual, for instance, is not an impediment per se, but it could lead to a rework caused by some misdirection. On the other hand, waiting for some management approval is an impediment and waste at the same time. ... The result was a waste model that contained 22 wastes grouped into six categories and a map that demonstrated the relationship among wastes. The categories were: product, process, information and communication, product, process, and organization. The subsequent deliverables were a method and software that helped with the detection of wastes. Based on the information provided by the software, it is possible to understand what is going on, which wastes were found, and investigate the root cause of wastes. The next phase was the creation of a method that included an algorithm and software that implemented the algorithm.
---
Quote for the day:
"A leader does not deserve the name unless he is willing occasionally to stand alone." -- Henry A. Kissinger
---