Blockchain wallet is digital software that runs on a blockchain and which stores private and public keys as well as monitors and keeps all the transactions related to those keys on a blockchain. Ideally, a blockchain wallet does not store crypto rather all the records relating to these keys are stored on the blockchain on which the wallet is hosted. What it means is that the wallet provides an ID to enable the tracking of all transactions associated with that ID. The blockchain ID is the blockchain wallet address, which is associated with the public key and the private key. Practically speaking, blockchain wallets allow users to store, send, receive, and manage their digital assets on the blockchain. ... Modern crypto wallets come with integrated APIs to pull data from other platforms. Others can pull data to allow doing charting and crypto market analysis to enable a user to make trading decisions for cryptocurrencies profitably; social features to allow emailing and chatting with other users online or posting status as well as following and copying their trading practices; and transaction tracking including reading history, prices for various cryptos.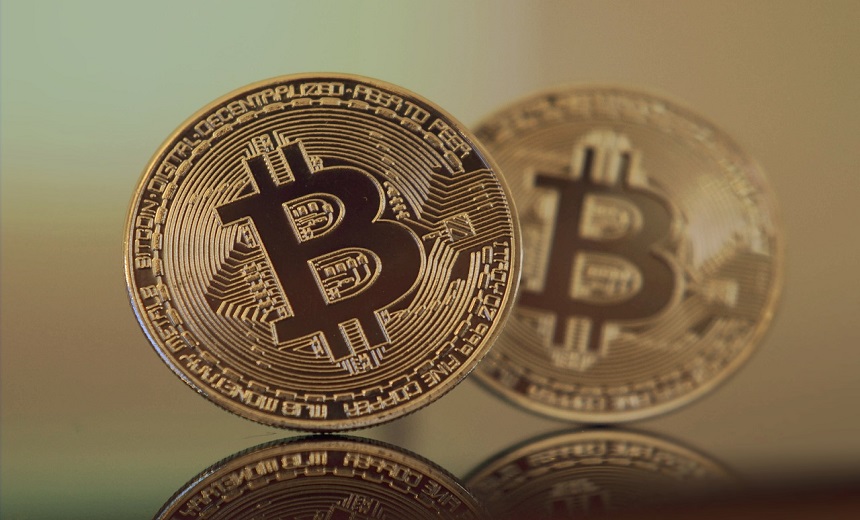 As part of the bill, the Treasury Department would quantify the amount of cryptocurrency mined in the U.S. - and in nations such as China - since 2016. "In order to strengthen U.S. competitiveness, our government must get a better handle on the role that cryptocurrency is playing in the global economy and how it is being leveraged by other countries," Hassan said. Michael Fasanello, who has served in various roles within the U.S. Justice and Treasury departments, including for Treasury's Financial Crimes Enforcement Network, or FinCEN, tells Information Security Media Group that the move "is liable to tax department resources at a time when they ought to be focusing on collaborating with Congress and private industry on appropriately scoped compliance regulation to protect the crypto ecosystem from illicit actors, while … encouraging innovation." Conversely, Neil Jones, a cybersecurity evangelist for the firm Egnyte, tells ISMG, "[This] bipartisan legislation is a breath of fresh air for the cybersecurity industry. ..."
In a world of constant flux, leaders must create strategies that are able to flex and adapt as necessary. As Crawford said, everything starts by leaders creating "a strategy that can evolve over time. Today's business strategies should anticipate forward looking possibilities. Executing changes need to be nimbler and more responsive." This means organizations need "to have resource time dedicated to constantly scanning of market and innovation opportunities. You can't respond or get out in front without ensuring people have this as part of their role," said Young. Organizations clearly need to put in place agile systems and processes that allow let them to not only adapt more quickly but to take stock of the big picture so they can make more informed and strategic decisions. CIO David Seidl's organization has effectively created a seed fund "with a $50 million investment to do new things, take risks and focus on innovation and creativity. Now we're trying stuff out, learning lessons, and doing an ever-increasing volume of cool stuff." While the need to take a step back and view the broader picture is clear, unfortunately, Young said, "too many senior people get sucked into operations or day-day project activities.
There certainly is ambiguity and confusion around who exactly is responsible for securing software and the development process - in fact, we recently found in a report that just over half (58%) of security professionals believe it is their responsibility, while a similar number (53%) of developers believe software security falls under their purview. It's this lack of consensus that is at the crux of today's biggest cybersecurity challenge: security is not being baked into software during the development process, which has led to destructive cyber repercussions, as we've seen recently with the Kaseya, SolarWinds, and Microsoft attacks. It's just not possible for one team to keep the software build process secure - we need to incentivize developers to work with security teams from the start of development. To be clear: Developers must become responsible and accountable for the security of the software they build and operate. Developers are often prioritizing speed and innovation, and security teams are left to pick up the pieces after software is built to keep it safe from hackers.
Many tech leaders have recounted tales of woe of companies that missed transformational shifts in their markets, and perhaps you've referenced Kodak or Blockbuster Video at some point in your career. With the benefit of hindsight, it's all too easy to assume leaders at these companies had grown fat and lazy and willfully ignored the obvious shifts happening before their eyes. However, rather than suffering from a unique and rare collective incompetence, these leaders diligently and dutifully focused on their core business. They probably assumed that transformation was "above their pay grade" or merely a question of applying some novel and interesting technology to today's business with the assumption that they were taking care of areas outside the core. Separating the capabilities and innovative nature of technology from its application ensures that you regularly devote some of your attention, initiatives, and budget to exploring areas outside your organization's core business. You might even be able to leverage seemingly "legacy" technologies that your organization already possesses to areas outside the core and accelerate your company's ability to identify and create truly transformational opportunities with today's tech and skillsets.
The innovation of blockchain as technology plays an integral role in alleviating the challenges of the traditional lending process mainly in the verification of identities. On the contrary, blockchain is based on distributed ledger technology that decentralises and secures the customers' data. Simply, it works by keeping the customer data in a distributed ledger instead of centralised storage that also reduces cyber-crime risks. Given the blockchain infrastructure, the profiling of customers becomes accurate, secure and private. Furthermore, all network participants get access to information and record of transactions without affecting the customers' privacy. The technology of distributed ledger eliminates duplication of record maintenance resulting in the reduction of cost and time involved in the process. Moreover, blockchain is based on immutability which means no participant can tamper with the transaction recorded in the distributed ledger. However, if an error occurs while maintaining the record, it needs to be added to error reversibility which stays visible.
Most researchers focus only on the blockchain's characteristics or its architecture and propose solutions to overcome some threats or recorded attacks. Instead, the proposed solutions are targeting and enhancing the protocols employed by the blockchain system. Perhaps, that is because the blockchain system is not relatively simple, and it is hard to grasp or untangled its complex architecture. However, without considering the blockchain system's redesigning to alter furtherly, its characteristics would make potential blockchain application's susceptible to different security attacks. ... most of the cryptocurrency's applications share almost a remarkably similar ecosystem, with differences in the consensus protocols. This section focuses on the Bitcoin ecosystem, which is considered one of the origins of the decentralized digital currency, if not the first, but the most associated with the blockchain. Moreover, understanding the Bitcoin ecosystem would, without doubt, set the firm basis for understanding any other existing Blockchain-based ecosystem, let alone innovating new Blockchain-based applications.
The block chain architecture comprise of a series of block sequence that encapsulates a total list of transactions; Example; a public ledger. In the block chain architecture, the large block is the block header, which has six other blocks such as parent block hash, nonce, n Bits, time stamp, merkle tree root hash and block version. Within the block header, only one block would be a parent block. In the block chain architecture, the initial block is known as the genesis block, which lacks any parent block. The block chain architecture comprise of blocks and digital signature. A block comprise of a block body and block header as represented in the below figure. The block header comprise of block version that represents the rules of block validation that is to be followed. In a block, the entire transactions' hash value is represented in the Merkle tree root hash. The present universal time in seconds is represented in the time stamp. A valid block's hash value is indicated as the target threshold in the n-bits. Nonce indicates a 4 byte field that initiates from zero and rises for each calculation of hash.
AI regulations are starting to take shape, notably in the EU, but with such measures not set to be fully enforced for another few years (implementation of the AI Act in the EU isn't expected until 2024), Kewley believes that companies aren't thinking about compliance enough. "Companies think that they're over the hill when it comes to privacy," he said. "But compliance isn't being thought about yet, and it's now a very real concern to be considered." Regarding what more can be done to ensure that regulations are suitable globally, Duke suggested keeping track of how products embedded with AI systems, distributed around the world from countries such as China and the US, are designed. "We need a global framework for AI," she commented. "Work is being done by the US and the World Economic Forum, but this isn't globally standardised. This needs to be proactive." On the flipside, a recent survey conducted by Clifford Chance and YouGov, which had participation across Europe and the US, found that 66% of respondents are feeling positive about AI, and Kewley believes that positive discussions about the technology is a step in the right direction.
Psychological safety starts with the experience of belonging – one of the most basic needs of every human being. However, it is difficult for people to feel that they are part of a shared story if they lack visibility to the most important discussions and decision-making processes in their organization. To address this, I've found two things to be especially effective: Sharing openly as much as you can as early as possible, even when you feel you don't have time; and Co-creating systems that increase transparency in the whole organization. Both take a lot of time, but it always pays off. I schedule weekly updates with my team and also actively use, and invite others to use, systems we have built for improving the flow of information. ... Belonging means not only knowing what's going on but also feeling close to others. While technology can help with this, it's not enough. Creating intimacy during these unprecedented hybrid times can be challenging, but small things can go a long way. For example, at Futurice we make a point of sharing our hobbies and interests when we meet new people.
---
Quote for the day:
"Great leaders go forward without stopping, remain firm without tiring and remain enthusiastic while growing." - Reed Markham
---