Modern enterprises solutions are not only smarter but also require no physical infrastructure at all, making them more cost-effective than older technologies. The rise in the number of software-as-a-service (SaaS) based enterprise management products has consequently helped more and more entrepreneurs build digitized enterprises through the use of simple and efficient products. SaaS-based cloud application services do not require any storage, servers, databases, but offer greater capabilities such as inter-operability and easier customization. This allows service providers to integrate advanced technologies such as artificial intelligence, machine learning, data mining and analytics, etc. into their enterprise systems and business processes to unlock higher levels of productivity like never before.
The tech jobs landscape of 2019 will likely look largely the same as it did in 2018, with roles in software development, cybersecurity, and data science dominating across industries. "Emerging technologies will be key catalysts for the in-demand jobs we expect to see in 2019," said Sarah Stoddard, community expert at job search site Glassdoor. "From artificial intelligence, automation, virtual reality, cryptocurrency and more, demand for jobs in engineering, product, data science, marketing and sales will continue to rise in order to support the innovation happening across the country." More and more often, traditional companies are beginning to resemble tech companies, and this trend will likely continue throughout the next year, Stoddard said. "As employers across diverse industries, from health care to finance to automotive and more, continue to implement various technologies to streamline workflows and boost business, the demand for top-notch workers who have a balance of technical and soft skills will continue to rise."

The Sophos study revealed that small businesses were least likely to consider paying a ransomware demand, with 54% of IT directors at UK companies with fewer than 250 employees ruling out paying their attackers, while just 11% of directors at companies with 500-750 employees said they would opt for this approach. The study, based on more than 900 interviews conducted by market research firm Sapio Research, also showed that UK IT directors are significantly more likely to pay up than their counterparts in other Western European countries. Of the five European countries studied, Irish IT directors were the least likely to pay. Just 19% said they would "definitely" be willing pay a ransom rather than a larger fine. IT directors in France, Belgium and the Netherlands were also less likely to pay a ransom, with only 33% of respondents in France, 24% in Belgium and 38% in the Netherlands saying they would "definitely" be willing to pay.
"It's clear that this adversary spent time understanding the victims' network infrastructure in order to remain under the radar and act as inconspicuous as possible during their attacks," the Talos report noted. The new campaign is the second in recent months targeting Middle East organizations and is a sign of the recently heightened interest in the region among cyberattackers. In September, Check Point reported on new surveillance attacks on law enforcement and other organizations in Palestine and other Middle East regions by a group known as Big Bang. A Siemens report from earlier this year described organizations in the oil and gas sectors in the Middle East particularly as being the most aggressively targeted in the world. Half of all cyberattacks in the region are targeted at companies in these two sectors. According to Siemens, a startling 75% or organizations in these sectors have been involved in at least one recent cyberattack that either disrupted their OT network or led to confidential data loss.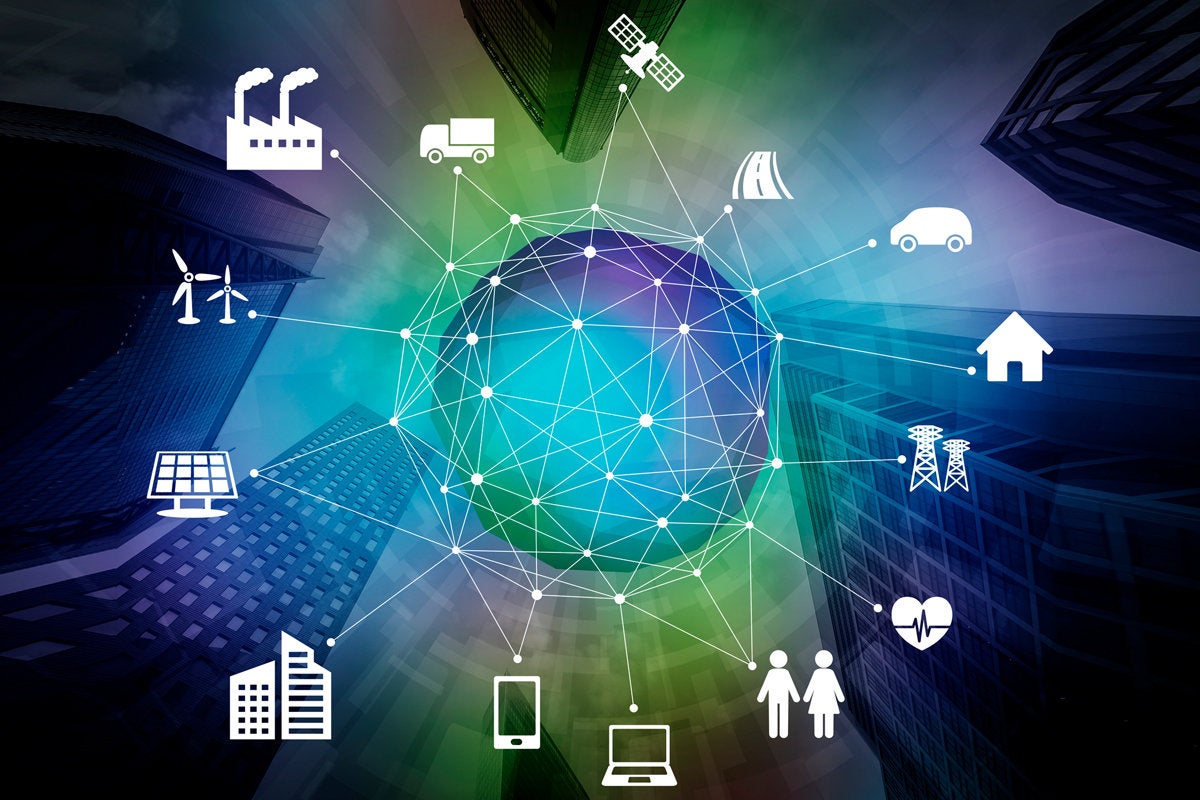 Cisco says that since 1984, over 4.7 zettabytes of IP traffic have flowed across networks, but that's just a hint of what's coming. By 2022, more IP traffic will cross global networks than in all prior "internet years" combined up to the end of 2016. In other words, more traffic will be created in 2022 than in the first 32 years since the internet started, Cisco says. One of the more telling facts of the new VNI is the explosion of machine-to-machine (M2M) and Internet of Things (IoT) traffic. For example M2M modules account for 3.1 percent of IP traffic in 2017, but will be 6.4 percent of IP traffic by 2022, said Thomas Barnett, director of service provider thought leadership at Cisco. By 2022, M2M connections will be 51 percent of the total devices and connections on the internet. A slew of applications from smart meters, video, healthcare monitoring, smart car communications, and more will continue to contribute to a significant growth in traffic. What that means is customers and service providers will need to secure and manage M2M traffic in new and better ways, Barnett said.
A traditional organisation, which produces a product or service, can become a platform organisation that facilitates exchanges between producers, even its previous competitors, and consumers – it has swapped the means of production for the means of connection. Many platform organisations are now more valuable and durable than traditional companies. Consequently, firms and government agencies now investigate them in their annual strategy processes and innovation groups. So how do you make that journey from traditional "brownfield" organisation to one that can really benefit from the opportunity of being platform-centric? There are three phases to the journey: design, launch and grow: For traditional companies, the search for a platform business model starts outside in an emerging ecosystem, but should also relate to the value created in the existing business model, otherwise the organisation loses the potential competitive advantage of its relationships, intellectual property, products, services, domain knowledge, scale, data and so on.
One area of data protection that will be affected by quantum computing capabilities is encryption. You see, quantum computing will make current day encryption practices obsolete. The traditional Public Key Infrastructure (PKI) system used can easily come crashing down when public keys become vulnerable to attack by quantum machines. Instead of years to decipher codes, we could be down to minutes or even instantly. That changes life pretty darn dramatically. Just imagine all those security certificates issued for websites, emails and digital signatures to validate authentication becoming obsolete in a matter of minutes. We can already sense the drool from cyber criminals and adversarial nations. Here comes the "the sky is falling" talk, so here's the disclaimer: we don't expect this encryption calamity to happen tomorrow, but we do expect it to happen within our lifetime. It's not unreasonable to think within a decade or so. The 10-15 year mark isn't all too unreasonable, especially if you start taking into consideration study and standardization. But that's the problem with any new technology: timing.
Companies across a variety of industries are feeling the strain of increasingly savvy malware and other digital attacks that threaten data security – but it's not just information that's at risk. According to businesses, these attacks are also putting pressure on their budgets, with 92 percent of companies planning cyber security budget increases, according to a report by Enterprise Strategy Group. But can budgets keep up with growing security needs? Particularly for small businesses, the only option may be to standardize security practices to hold down costs. As in any industry, standardization makes it easier for companies to assess their needs, access appropriate tools, and can help reduce the cost of those tools overall. Data security, however, is a quickly changing field, creating a barrier to standardization. Recently, though, standardization at the highest levels, specifically starting with the federal government, has opened new doors for companies seeking cyber security solutions that don't cost a fortune and work better than current approaches.
Thas been an explosion in the data available for decision making – marketing is no different. In fact, many would argue that being able to understand data, in particular customer data is now critical to success. For marketing to be truly successful marketers need to put the customer at the heart of everything, from the initial product or service design right through to delivery and after purchase support, therefore having a clear understanding of customer data at each critical point is a necessity. Because data is now so important it is often referred to 'as the new oil' or 'the universal language of this fourth industrial revolution'. What is for sure is that the modern marketer needs to be able to ask questions of machines and use data to build knowledge, make decisions and communicate its meaning with board members or stakeholders. The ability to translate data into useable information that can drive and articulate more meaningful campaigns to audiences is a key skill for modern marketers.
A typical use case is feedback analysis. Depending on the tone of the feedback — upset, very upset, neutral, happy and very happy — the feedback takes a different path in a support center. Sentiment analysis is indeed widely applied in voice of the customer (VOC) applications. For example, when analyzing responses in a questionnaire or free comments in a review, it is extremely useful to know the emotion behind them in addition to the topic. A disgruntled customer will be handled in a different way from an enthusiastic advocate. From the VOC domain, the step to applications for healthcare patients or for political polls is quite short. Similarly, the number of negative vs. positive comments can decide the future of a YouTube video or a Netflix movie. How can we extract sentiment from a text? Sometimes even humans are not that sure of the real emotion when reading between the lines. Even if we manage to extract the feature associated with sentiment, how can we measure it?
---
Quote for the day:
"An entrepreneur without funding is a musician without an instrument." -- Robert A. Rice Jr
---