Although AI gets all the attention, the key components that make it work often do not, including data. Yet as organizations eagerly embrace AI in all its forms, many have neglected parts of their data management needs, says Laura Hemenway, president, founder, and principle of Paradigm Solutions, which supports large enterprise-wide transformations. Even those who are on top of data management often downplay the powerful work their data management tools do. As such, Hemenway thinks data management software deserves more recognition for the important job it does, even as the work involved is often considered a tedious task that doesn't have the pizzazz of making the most of ChatGPT. Still, sound data management is a linchpin for AI and other analytics work, which underpins a whole host of processes deemed critical in modern business ... But with no big breakthroughs, interest fizzled and the metaverse found itself on some overhyped tech lists. But don't be so quick to write it off, warns Taylor, who thinks this category of tech has been unfairly downgraded, which lands it on his list of underhyped technologies.
In the course of my journey, I have formed 3 categories of business motivation for "buying" technical debt: "Fat" indifference - When there's a rich investor, the CEO can afford the development team of weird geeks. It is like, "Well, let them do it! The main thing is to get the product done, and the team spirit is wow, everything is cool, and we'd be the best office in the world". ... Fear - This is one of the most effective, widespread, and efficient models for technical debt. What kind of "want" can we talk about here when it's scary? It's about when something happens like a client left because of a failure or a hack. And it's all because of low quality, brakes, or something else. But bluntly selling through fear is also bad. Speculation with fear works against trust. You need to sell carefully and as honestly as possible. Trust - It is when a business gives you as much time as you need to work on technical debt. Trust works and is preserved only when you are carefully small to the total share and as pragmatic as possible in taking this time. Otherwise, trust is destroyed. Moreover, it does not accumulate. A constant process goes in waves: trust increases and then fades.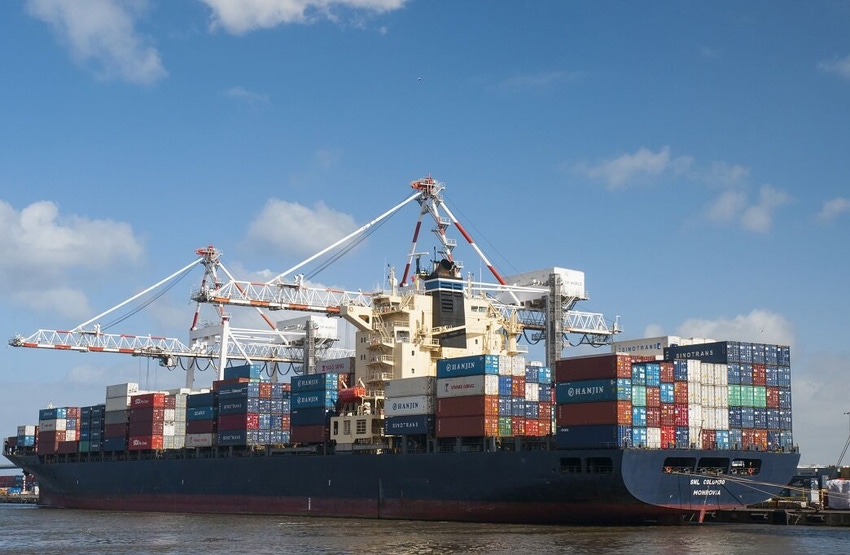 Ransomware is obviously more than a pricey nuisance for companies. "The costs are like millions of dollars for each attack," Austin says. While businesses often acknowledge that supply chain security and data protection are important priorities, there can be challenges acting on those fronts. "The problem is a lot of them suffer from understaffing," he says. "They don't have enough people and logistics, and so they're struggling with that." There is a presumption of smooth operations across the supply chain but cyberattacks and other disruptions can deliver wakeup calls. "Prior to the pandemic, a number of companies never realized how important a well-functioning supply chain is, how much they matter," Austin says. The rise of the pandemic saw cargo getting backed up at various ports around the world, disrupting access and delivery of goods. The cyberattack on DP World Australia was a reminder that intentional targeting by bad actors can also put the supply chain in a chokehold. It is debatable how disconnecting and then later reconnecting to the internet affected the situation DP World Australia faced.
With rising risk and shrinking resources, the message is clear: businesses need new methods to improve their security. Compounding the urgency is ever-evolving global regulation and the growing time-suck of complying with an increasing number of standards. Organizations are at an impasse in an environment where customers want more insight into a company's security practices. Two-thirds say that customers, investors and suppliers are increasingly seeking proof of security and compliance. While 41% provide internal audit reports, 37% third-party audits, and 36% complete security questionnaires, 12% admit they don't or can't provide evidence when asked. That means companies worldwide are falling at the very first hurdle – costing them potential revenue and growth opportunities in new markets. Businesses spend an average of 7.5 hours per week – more than 9 working weeks a year – on achieving security compliance or staying compliant. 54% are concerned that secure data management is becoming more challenging with AI adoption with 51% saying that using generative AI could erode customer trust.
Providing customers with autonomy to dictate their own data-sharing preferences isn't just a legal obligation; it's also a key way to improve trust, establish transparency and strengthen brand loyalty. Additionally, teams can use this highly personalized data to tailor their marketing efforts, so they're only serving up content and communications that are the most relevant to individual customers. As such, business leaders shouldn't feel hindered or restricted by legal requirements like Law 25. Instead, it should challenge businesses to consider this renewed emphasis on consumer autonomy as a positive development. This is especially true for companies that deal with our most sensitive data (i.e. financial and health information). Beyond these updated privacy regulations, financial services and healthcare providers could face serious legal repercussions if customer and patient information is obtained without consent or ends up in the wrong hands. Developing a consumer-centric strategy anchored on up-to-date preferences is therefore an absolute necessity.
In the e-commerce marketing world, we often hear that we need to speak to the client's pain points — to amplify that fear so people are motivated to buy — but we advise against using this common method. If we are constantly speaking to that disillusioned version of our client, it takes us longer to scale a business. It means we have to drag, convince and educate. Instead, elevate the quality of clients you are attracting. Avoid using fear-based marketing to sell. Out of our sample size of 300-plus clients in a variety of sectors, just by shifting the language, the quality of the client improved 100% of the time. The future of marketing is to speak to the empowered version of your client because today's consumer is more sophisticated than ever. When you talk to that client, you're attracting clients who are resourceful and willing to bet on themselves and see their value. You'll elevate the type of clients you attract, and they're willing to invest more. ... Price the services you offer based on the value you bring to the table, specifically on the lifetime value that it will provide to the client.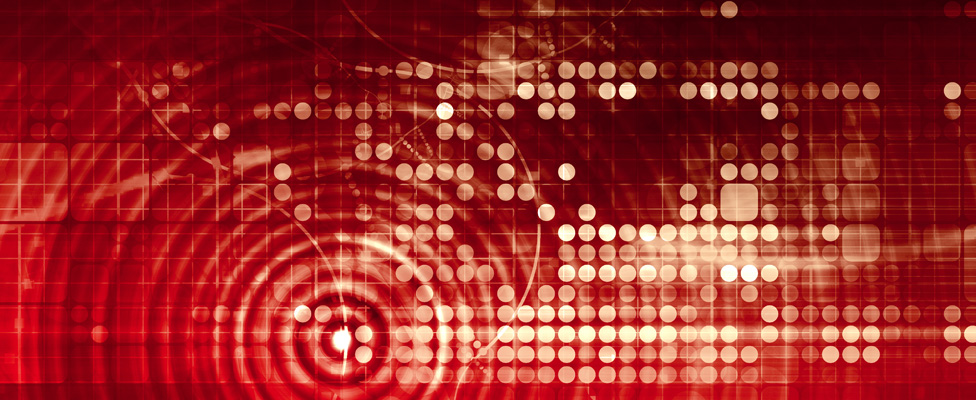 As data and analytics have inarguably become the fuel of business success, the rise of data centers is outpacing our ability to mitigate the resultant carbon emissions. If data industry leaders don't seek new methods of carbon reduction and embrace more energy-efficient processing, the costs will quickly become insurmountable. Thankfully, companies are increasingly setting specific carbon emission targets, either because of their own environmental, social, and governance (ESG) goals or due to legal requirements or regulations. In fact, these targets may even be good for business. A recent McKinsey study found that companies with products with ESG-related claims saw 8% more cumulative growth than companies that did not associate their products with ESG. A recent poll of American consumers found that, despite inflation, 66% of consumers are willing to pay more for sustainable products and services. Many organizations already aim to have net-zero emissions by 2050, but most are focusing on alternative and renewable energies, which is good but insufficient because it misses the core of the problem: the overconsumption of energy in the data center due to misused infrastructure.
Cloud migration is not a simple lift-and-shift operation; it involves myriad complexities that demand careful consideration. Underestimating these complexities is a significant pitfall that can lead to costly failures in large enterprise cloud migrations. Transferring vast amounts of data while ensuring seamless integration with existing systems is a significant challenge. Not all applications can seamlessly transition to the cloud. Some require considerable reconfiguration or redevelopment. Ensuring data security and compliance with regulatory standards is complex, with varying requirements across industries and regions. It can be intricate to optimize performance in the cloud, including network latency and resource allocation, and daunting to track and control cloud costs amid scalability and resource provisioning complexities. ... Employee resistance to change is a critical factor that can make or break a cloud migration initiative in large enterprises. In fact, industry leaders emphasize that employee resistance to change is the primary reason for enterprise cloud migration failures.
Operating in the cloud securely requires a new mindset. Cloud-native development and release processes pose unique challenges for threat detection and response. DevOps workflows — including code committed, built, and delivered for applications — involve new teams and roles as key players in the security program. Rather than the exploitation of traditional remote code execution vulnerabilities, cloud attacks focus more heavily on software supply chain compromise and identity abuse, both human and machine. Ephemeral workloads require augmented approaches to incident response and forensics. While identity and access management, vulnerability management, and other preventive controls are necessary in cloud environments, you cannot stay safe without a threat detection and response program to address zero-day exploits, insider threats, and other malicious behavior. It's impossible to prevent everything. The 5/5/5 benchmark challenges organizations to acknowledge the realities of modern attacks and to push their cloud security programs forward.
The successful organizations focused on building teams that were adept at proactively responding to near and longer-term challenges. The less successful were reactionary, starting by executing procedures in plans that focused on short-term outcomes. Taken one step further, those organizations that really knew what it took to deliver products and services, how they reached their customers and suppliers, and the relationship between processes, resources, and third parties were able to better respond and prevent disruption or other forms of unacceptable impact. ... When you lack a full picture view of your business operations and go-to-market strategy, dependencies and interdependencies are often overlooked. Developing and maintaining a digital model of your organization, its products/services, and business processes offers a valuable resource to query. This digital model gives you an end-to-end perspective on your operations, which is invaluable for assessing vulnerabilities like identifying and treating critical single points of failure or those parts of the business without a recovery strategy, addressing change management, and making better business decisions.
---
Quote for the day:
"Positive thinking will let you do everything better than negative thinking will." -- Zig Ziglar
---