When it comes to technology purchases, another regret can be not moving fast enough. Merim Becirovic, managing director of global IT and enterprise architecture at Accenture, says his clients often wonder whether they're falling behind. "With the level of technology maturity today, it's a lot easier to make good decisions and not regret them. But what I do hear are questions around how to get things done faster," he says. "We're getting more capabilities all the time, but it's all moving so quickly that it's getting harder to keep up." A lag can mean missed opportunities, Becirovic says, which can produce a should-have-done-better reproach. "It's 'I wish I had known, I wish I had done,'" he adds. Becirovic advises CIOs on how to avoid such scenarios, saying they should make technology decisions based on what will add value; shift to the public cloud to create the agility needed to keep pace with and benefit from the quickening pace of IT innovation; and update IT governance practices tailored to overseeing a cloud environment with its consumption-based fees.
If money (whether earned or saved) is the first pillar of most business metrics, then time is another. That could be time spent or saved (more on that in a moment), but it's also in the sense of pure speed. "Time to market should be one of the most critical digital transformation metrics right now for enterprises across industries," says Skye Chalmers, CEO of Image Relay. "The market impact of a digital transformation project is all about its speed: If you don't cross the finish line first with compelling new customer [or] employee experiences or other digital modernization initiatives, your competitors will." So while an overall digital transformation strategy may not have an endpoint, per se, the goals or milestones that comprise that strategy should have some time-based measurement. And from Chalmers' point of view, the speed with which you can deliver should be a key factor in decision-making and measurement. Focusing on the time-to-market metric "will directly improve an enterprise's competitive position and standing with customers," Chalmers says.
Before soliciting cyber insurance quotes, examine several areas of your network security to understand what vulnerabilities exist. Insurers will do just that, so anticipating gaps in your infrastructure, software, and systems will provide you with a clearer idea of what your company needs. Start with your enterprise network. Who has access and to what degree? Every person who has access to your network provides an attack vector, increasing the possibility of an attacker accessing more data through lateral movement. If an outside agent can gain entry to your network, that person or bot can harvest the most privileged credentials and move between servers and throughout the storage infrastructure while continually exploiting valuable sensitive data. That's why most insurance audits consider privilege sprawl to be among the top risks. It happens when special rights to a system have been granted to too many people. It impacts the cost of premiums and could even lead to a loss of coverage. Public cloud assets also present an opportunity for a strike. Is access to that information secure?
Since when does everything always go as planned? Spoiler Alert: It never does. There's even a saying for this: "Into each life, a little rain must fall." And when those rain clouds do appear, what do successful entrepreneurs do? They don't pack up their gear and head for shelter. No, they plant their feet firmly into the (muddy) ground and start selling umbrellas. "When you study success and read extensively about entrepreneurs, you realize that successful people come from a variety of backgrounds and circumstances, but they have one thing in common—they consistently do the work," says Case Lane, Founder of Ready Entrepreneur in Los Angeles. "The only talent needed is knowing you can make that commitment to keep working to ensure business success." Entrepreneurs don't fear change (see above); they see it as an opportunity. "I knew how to solve a problem that many people were experiencing, and I knew I could help those people," says Chane Steiner, CEO of Crediful in Scottsdale, Arizona.
Device hijacking is one of the common security challenges of IIoT. It can occur when the IoT sensor or endpoint is hijacked. This can lead to serious data breaches depending on the intelligence of the sensors as well as the number of devices the sensors are connected to. Sensor breaches or hijacks can easily expose your sensors to malware, enabling the hacker to have control of the endpoint device. With this level of control, hackers can run the manufacturing processes as they wish. ... IIoT deals with many physical endpoint devices that can be stolen if not protected from prying eyes. This situation can pose a security risk to any organization if these devices are used to store sensitive information. Organizations with endpoint devices in great use can make arrangements to ensure that these devices are protected, but storing critical data in them can still raise safety concerns due to the growing number of endpoint attacks. For organizations to minimize the risk associated with device theft, it's expedient to avoid storing sensitive information on endpoint devices. Instead, they should use cloud-based infrastructure to store critical information.
Generally speaking, the best way for an organization to approach zero trust is for security teams to take the mindset that the network is already compromised and develop security protocols from there. With this in mind, when implementing zero trust into a cloud environment, organizations must first perform a threat assessment to see where their biggest vulnerabilities lie. Zero trust strategy requires an inventory of every single item in a company's portfolio, including a list of who and what should and should not be trusted. Additionally, organizations must develop a strong understanding of their current workflows and create a well-maintained inventory of all the company's assets. After conducting a thorough threat assessment and developing an inventory of key company information, security controls must be specifically designed to address any threats identified during the threat assessment to tailor the zero trust strategy around them. The nature of zero trust is inherently complex due to the significant steps that a company has to take to achieve a true zero trust atmosphere, and this is something that more businesses should take into account.
Creating the strategy also requires influencing and collaborating with many people. All of these interactions require time to get people on the same page, discuss disagreements, and incorporate improvements or changes. Finally, your market can change quickly. New competitors can emerge, technologies change, and customer feedback can shift. These all can result in changes in perspective or emphasis, which can further slow down putting together a product strategy. And finally, even after you've done all the hard work putting the strategy together, you have a lot of work to do communicating that strategy and getting people to understand it. This also takes a lot of time. The end result of all these steps is that a common failure mode is "the product strategy is coming." My recommendation is to always have a working product strategy. Because strategy work takes time, you shouldn't make people wait for it. If you don't have a real strategy, start with a temporary, short-term strategy, based on your best thinking at the moment.
While cloud-native application development has many benefits, traditional network architectures and security practices cannot keep up with DevOps practices like CI/CD. Microsegmentation reduces network risk and prevents lateral movement by isolating environments and applications. However, it can be a challenge to implement segmentation in a cloud-native environment. Typical network security teams use a centralized approach with one SecOps team responsible for all security management. For example, some networks have ticket-based approval systems where the central team reviews each request based on access policies. However, this system is slow and prone to human error. Teams can use DevOps methods to operationalize microsegmentation, implementing policy as code. You can also leverage a microsegmentation solution that helps automate and secure the process. The security team enforces basic segmentation policies, while application owners create more granular policies. This decentralized security approach preserves the agility of DevOps.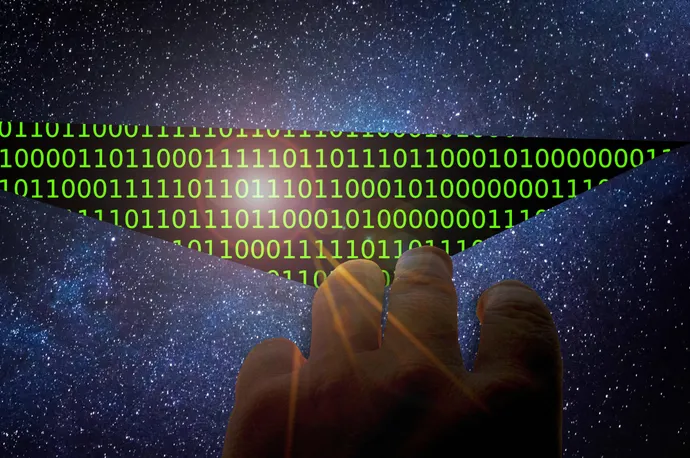 Synthetic data is one of several AI technologies identified by Forrester as less well known but having the power to unlock significant new capabilities. Others on the list are transformer networks, reinforcement learning, federated learning and causal inference. Curran explains that transformer networks use deep learning to accurately summarize large corpuses of text. "They allow for folks like myself to basically create a pretty concise slide based off of a piece of research I've written," he says. "I already use AI-generated images in probably 90% of my presentations at this point in time." The same base technology of transformer networks and large language models can be used to generate code for enterprise applications, Curran says. Reinforcement learning allows tests of many actions in simulated environments, enabling a large number of micro-experiments that can then be used for constructing models to optimize objectives or constraints, according to Forrester. ... Such a simulation would let you account for your big order, the cost of shutting down at peak season, and other factors in your decision of whether to take that piece of equipment down for maintenance.
A growing number of office buildings now have an effective Building Management System (BMS). Ideally this will be combined with energy generation and storage and water management systems, which can deliver huge cost, resource and emissions savings, but a good BMS is a good start. It can optimise energy use through smart lighting and temperature systems, controlled by software which draws information from Internet of Things (IoT) or Radio Frequency Identification (RFID) sensors throughout the building. Energy and cost savings are also improved by smart LED lighting, controlled by sensors that ensure it is only used as and when needed. Providers of BMS and related solutions include Smarter Technologies, which uses RFID sensors to monitor energy and water use, temperature, humidity, air quality, room or desk occupancy and even whether bins need emptying. SP Digital's GET Control system offers IoT and AI-based temperature control, dividing open plan offices into microzones, through which air flow is regulated based on occupancy and both conditions inside and ambient weather conditions outside the building.
---
Quote for the day:
"In simplest terms, a leader is one who knows where he wants to go, and gets up, and goes." -- John Erksine
---