"Process advisor simplifies the hardest thing about process analysis – sharing details of a process across an organization. With the recording and sharing function in process advisor, it makes it very easy for process and business analysts to collaborate and to identify opportunities to optimize their automation workflows." —Brian Hodel, Principal Power Platform Developer, T-Mobile. Learn more about T-Mobile adding RPA to their Six Sigma toolbox. "By leveraging RPA in Microsoft Power Automate we anticipate a time savings of 90 percent in processing time for our operations, and the potential to see reduced maintenance cost of up to of 20 percent, which aligns with our value of simplicity in our manufacturing work. Looking forward, we are excited to gain deeper insights into how we work and where we might benefit from automation with process advisor to streamline and digitize our operator rounds." —Linda W. Morris, Enterprise Automation Lead, Chemours. Learn how Chemours automated SAP reducing processing time. "Process advisor allows us to gain real insights into how work is getting done.
Conscious consumerism and conscious investment are not new philosophies. Conscious investment, often referred to as "impact investing," is a market worth more than $700 billion annually with 20% projected yearly growth. As its name implies, impact or conscious investing is practiced for the intent of benefiting from better investment decisions for the good of companies, customers and society as a whole. Conscious consumerism has likewise been on the rise in recent years with more consumers choosing to shop at local smaller businesses rather than retail giants. When we combine both of these together to encompass the "conscious" aspect for investors, businesses and consumers alike, it creates the dynamic referred to as "conscious economics." I was first introduced to this term two years ago when I attended an event by the Economic Club of Canada in Toronto. The event was headlined by a conversation between former President Barack Obama and Rhiannon Rosalind, the club's president, CEO and owner. ... In other words, as aspects of our societies change and evolve around us, so too does our own inherent psychology — particularly our motivations for making changes to our way of life.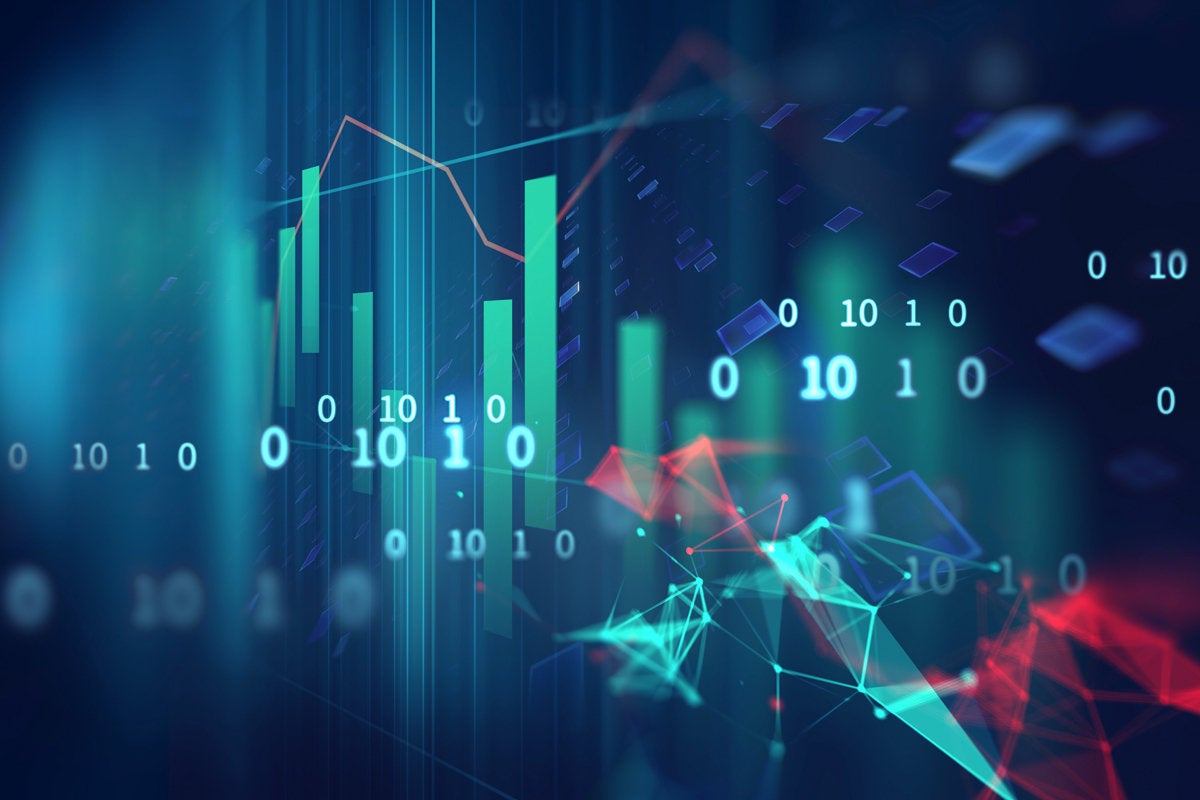 Many companies have different terms for what I've termed the cloud data platform. Oracle, for example, labels it the "enterprise data management cloud." Nutanix uses the term "enterprise cloud." And Cloudera, which offers a platform called the Cloudera Data Platform, actually calls the category the "enterprise data cloud." "The enterprise data cloud is incredibly important to regulated verticals like banking, telcos, life sciences and government," Cloudera's Hollison said. "And they don't want, for example, to have a bespoke security and governance model for each individual analytic function." The structure imposed on regulated organizations by, well, regulations benefited them last year, when they needed to grow their universe of data sources. But for those without a common structure to help engineers prepare and manage data from two related but separate silos found themselves wholly unprepared for the task. For them, part of the obstacle was that, almost by default, an enclosed model with its own dedicated dataset comes with all the data preparation and engineering, security, governance and MLOps it needs.
Brubaker, who worked on the Mandiant incident response team for the Triton attack, says that worries him. "These actors are building expertise and willingness [to make] contact with other actors. What if they meet up with a ransomware group" and combine forces, he asks. "That would make ransomware more impactful on OT." That concerns him. Dragos' Sergio Caltagirone, vice president of threat intelligence at the ICS security firm, called the City of Oldsmar attack "the perfect example" of the type of ICS attack his firm frequently sees. It's not so much the feared, sophisticated ICS custom-malware type of attack by more well-resourced nation-state hackers, but threat actors breaking in via unknown ports left wide open on the public Internet, or weak or compromised credentials. "A network that is unprepared and indefensible, but by an organization doing their best but that's chronically under-resourced and under-funded to protect itself ... it's a confluence of [more adversaries]" going after ICS networks and a failure of these networks to operate the most basic security practices, Caltagirone says.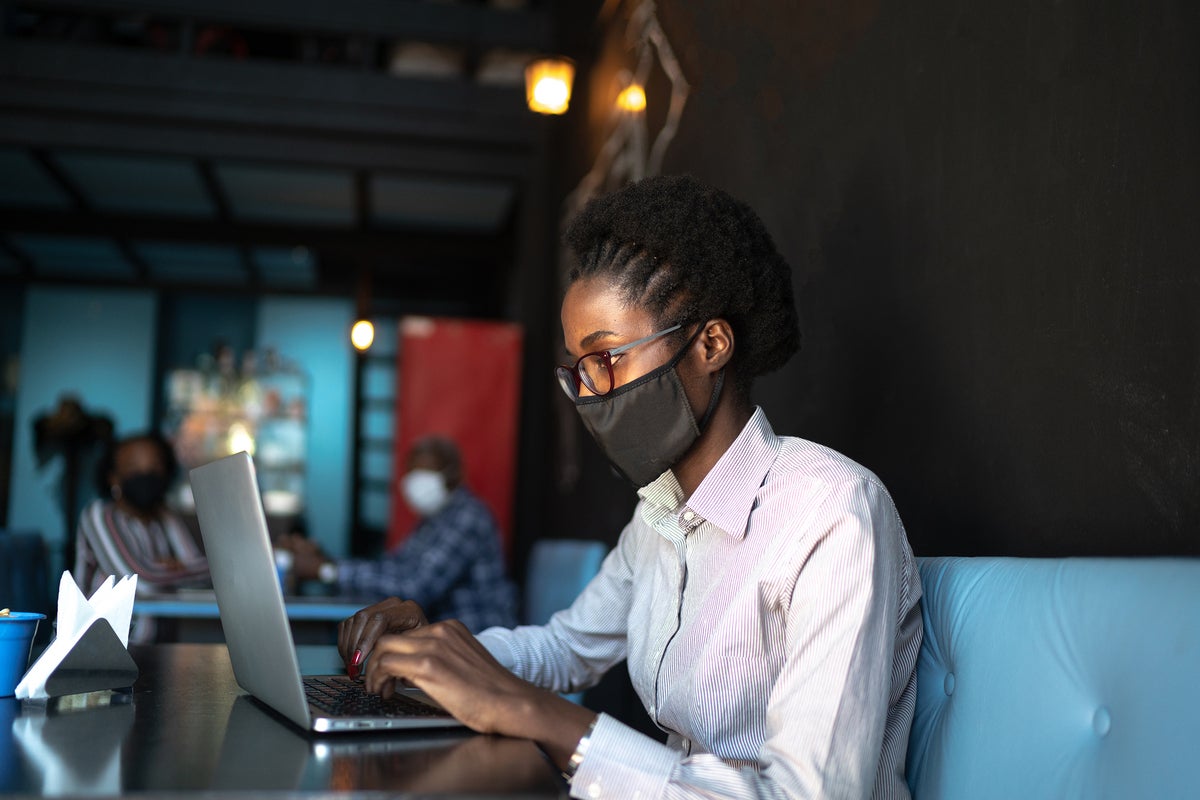 Innovatus Capital Partners, an independent adviser and portfolio-management firm, wants to ensure that as business leaders and employees return to the office their expectations for clean, safe environments are met. To that end, the firm has deployed a smart air-quality monitoring system at its offices in Illinois and Tennessee. The system combines technologies from Veea, an edge-computing company, and Wynd Technologies, a provider of portable air purifiers. "Workers re-entering the commercial office space after Covid-19 need assurance that they are in the cleanest environment possible," says Bradley Seiden, managing director at Innovatus. "That means you have to be able to measure the environment—specifically the air quality in the environment." The company deployed air-quality monitoring sensors throughout common areas where they collect air metrics such as mold and CO2 levels, temperature, humidity, etc. The sensors can also identify the presence of airborne particles with signatures that might indicate the presence of coronavirus and various flu strains.
In many cases, employees have access privileges to company information that they don't need. This has only proliferated during the COVID-19 pandemic. Consider all the hiring changes—millions being laid off, furloughed, adjusting to remote or hybrid work models, taking up side hustles or gig jobs, or getting new jobs as the economic dust settles. Ensuring access is revoked when employees go and that new hires only have access to what they need is an arduous task, and one that many businesses let fall to the wayside. Deprovisioning is the best way to address this problem, but revoking privileges can create IT downtime, disrupt workflow, and is another undertaking many aren't signing up for voluntarily. But when you consider that all it takes is one disgruntled former employee or savvy hackers ready to take advantage of your loose access privileges, it's time to get serious. Fortunately, automation can help streamline the deprovisioning process by matching privileges and access of users to the level of security those systems require. From there, the system can automatically restrict a user's access to certain enterprise systems based on their role.
Data science consist of various methods and processes that support and guide the extraction of information and knowledge from raw data. Data Science if used properly has vast applications in business. A business analyst will work with business administration and take part in EDA which is an approach to analyze datasets, summarize their main characteristics, working with the data and refining the data so that it can be put to use productively. With large amounts of data at our disposal, businesses can make better business, financial and marketing decisions. If a business has previous data of which product sold well at which time or at which locations, they can work in a way to increase sales. Big Data helps retail outlets and fast-moving consumer goods sellers a lot. With proper data, various important decisions can be made which can improve profits. Data-driven decision making has many applications. For example, in Finance, it might be figuring out the most cost-effective way to use cloud services, or hire new staff. Or it might be the cheapest way to promote a new product.
This article is NOT intended to showcase the dark side aspects of quantum computing, rather intension is to highlight the possible applications of this groundbreaking technology. Defense scientists of many countries are taking a closer look at the impact that Quantum Computing, Quantum Communications and IoT will have on their national security and defense. It is believed that of the two areas, Quantum Encryption and Quantum Sensors will have an enormous impact in this field in coming years. Use of quantum computers in communications that can revolutionize Underwater Warfare is of paramount importance in the defense world. The Quantum Computation and Quantum Communication will also revolutionize "Defense Logistics". Declining cycle times, increased awareness of the situation and more efficient communication are just some of the advantages that quantum computation or quantum communication will offer in the field of Defense Logistics. Technologies like Artificial Intelligence, Virtual Reality, Augmented Reality and Blockchain are already in use to enhance defense capabilities.
The human interface device, the keyboard, often overlooked when companies look to implement internal security measures, is also the place where almost all insider threats begin. Organizations need to prioritize the use of security-enhanced keyboards that can stop threats before they can even be entered into the network. Many well-known thin client manufacturers already support the use of secure mode and have integrated the necessary software for this. Recent keyboard improvements can also now provide higher security through two-factor authentication using a smart card. Keyboards can also now come equipped with a contactless card reader that can read RFID and NFC cards or tags. These new security-equipped keyboards can make an array of safety applications possible; for example, ID systems can be used for closed user groups via the keyboard, and company IDs can be easily read in. These keyboards can then be partnered with innovative mouse technology, that have integrated fingertip sensors for user authentication, to greatly improve security.
Privacy is not the only reason why you'd want to avoid the cloud. Other reasons include stability, persistence, data privacy, security, and necessity. When it comes to stability, if the Internet connection is unstable, the cloud may be difficult to reach, making the system unstable. In persistence, cloud services may go away, so avoiding the cloud may allow the IoT system to run forever without relying on the hosting company to persist. Additionally, with data privacy, sometimes data should not leave the location where it is generated and a secure network can provide fewer network connections meaning fewer attack vectors. Lastly, sometimes there just isn't Internet access. Any cloud-based software may become unreachable if the cloud goes down. It can happen to the best of us. Any IoT solution that wholly depends on the cloud will go out if the cloud goes down. Even worse, the cloud may go away altogether. Maybe the company that runs the servers goes out of business. Or maybe it just isn't economically viable to keep it running. This has happened many times. Sometimes the reason for not wanting to use the cloud is very simple: Internet access just isn't available.
---
Quote for the day:
"Leadership is liberating people to do what is required of them in the most effective and humane way possible." -- Max DePree
---