The next step has primarily been enabled through the rise of fog computing. This model involves drones flown autonomously and transmitting only relevant data for analysis in real-time. Rather than waiting for the drone to land to download the data it captured, businesses are able to pre-program drones with specific flight plans, allowing them to fly autonomously. As they fly, their IoT-enabled sensors feed data to the fog node on board for processing and analysis and only the exceptions or alerts are transmitted to the cloud. Thus, drones can be now used in applications where time is of the essence, and real-time insights are critical. For example, in the event of a flood, first responders could send a drone into a flood zone to look for stranded survivors. Each drone would be pre-programmed to fly over their designated patch of the flooded area, reporting back sightings of stranded people or animals in real-time. The data can then be "stitched" together and analysed at a central location so emergency response teams can create the optimal evacuation plan.
Management and some developers (especially backend ones) think that by having E2E UI tests, running against the real environment in all real-life situations can be covered. In addition, they think that those tests will cover the absence of API tests, backend, and client integration tests, which is wrong. There are so many things that cannot be tested on mobile because of platform limitations. A simple example would be a deep linking from/to external apps and push notifications. People also tend to forget that there are too many layers between the backend and application's UI where it all can go wrong and there are no frameworks I know of that can give detailed info of where exactly the problem was: 3rd party, backend, network, network implementation in the app, UI, you name it. As a result, projects ends up with unmaintainable tests and disappointment in test automation.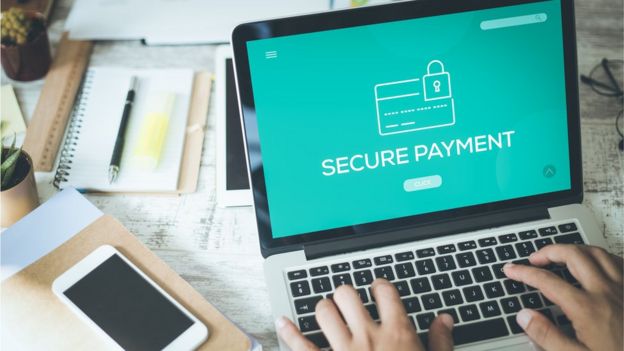 Not everyone is convinced that JP Morgan needed to create its own digital currency. A blockchain is designed to be decentralised, so no one party has control over transactions being sent over the network. This is the opposite of the JPM Coin concept. "It doesn't even need a blockchain at all because JP Morgan runs it. They could do it on a website and database they run," David Gerard, author of Attack of the 50 Foot Blockchain: Bitcoin, Blockchain, Ethereum & Smart Contracts, told the BBC. "It isn't like Bitcoin that aren't under anybody's control - it's a centrally controlled thing that sounds vaguely like crypto-currency." JP Morgan says that it is trialling crypto-currency and blockchain in order to speed up payment transfers, as well as reducing clients' counterparty and settlement risk, and decreasing capital requirements. However, Mr Gerard is sceptical and does not believe that the bank needs the technology to speed up transactions.
Multi-team PBR is when all members of all teams refine PBIs together without yet deciding which team will implement which item. Below you can find some benefits that multi-team refinement can give you: Adaptability at the product level. Why? Because all teams understand all PBIs on the Product Backlog, instead of each team understanding only their PBIs, a subset of the Product Backlog. If all teams understand all PBIs then the PO can put any PBIs she seems most valuable at the top without being constraint to the PBIs a particular team understands; Improved self-coordination so the teams maintain a broad understanding of the whole product and the upcoming PBIs, and therefore, are more likely to know of "dependencies" between PBIs; and A transparent measure of progress at the product level for all teams to participate in estimating all PBIs so there is one common velocity at the product level, instead of a distinct velocity per team that needs to be combined into a total.
Fortunately, many organisations already recognise that AI bias can occur, and are taking active remedial measures to avoid it. Microsoft's FATE, for example, aims to address the need for transparency, accountability and fairness in AI and machine learning systems, while IBM's AI Fairness 360, AIF360 is an open source toolkit of metrics that can be used to check for unwanted bias in datasets and machine learning models, accompanied by algorithms to mitigate such bias. Elsewhere, Google's has a bias-detecting 'What If' tool in the web dashboard for its TensorFlow machine learning framework. Both Microsoft and IBM mention fairness, and the distinction between fairness and discrimination is an important one. Discrimination is the action taken based on bias, whereas fairness is a lack of bias. Amazon's AI-based recruitment system made a biased prediction which may have been unfair but, as per Amazon's claim that the tool was not used to inform their decisions, there was no discrimination.
When it comes to bias, an ML model will always operate the way you've trained it, said Olivier Klein, Head of Emerging Technologies, Asia-Pacific at Amazon Web Services (AWS), which is retail giant Amazon's Cloud arm. "If you train a model with a bias, you would end up with a biased model. You continuously need to train and re-train your ML model and the most important thing is that you need some form of feedback from the end-consumers," Klein told IANS. "ML is absolutely not about replacing humans but enhancing the experiences," he added. ... Klein said that humans are really good at learning quickly with very little information. "ML models are the opposite. They require a lot of data inputs to be able to be trained. "I would argue that you show someone a bicycle a few times and you show them how to ride a bicycle and the human being is able to ride that bicycle pretty easily. To just train a robot to ride a bicycle takes millions of hours of training," explained Klein.
The Wall Street Journal has created WSJ Pro Cybersecurity, a program specifically designed for small businesses. WSJ Pro Cybersecurity provides information about cybersecurity using a business lens. For $25 plus tax a month, membership includes a daily newsletter, panel discussions, interviews, webinars, and white papers. There is currently a two-week free trial for those who are interested in learning what kind of information is being disseminated. ... Besides the newsletter, WSJ will begin offering the WSJ Pro Cybersecurity Small Business Academy, a two-day conference on cybersecurity and how it relates to smaller companies. "For large companies, cyberattacks can be costly and can jeopardize customer relationships, but for smaller businesses cyberattacks can be a fatal blow," from this WSJ press release. "Smaller businesses can also lack the resources of large companies and are often faced with a confusing array of vendors offering services."
Firms must work to bridge the gap between communicating the technical aspects of cybersecurity and the business outcomes, such as customer satisfaction, financial health, and reputation, Olyaei said. Keeping track of new threats and not just established ones like ransomware is key for a strong security posture, said Josh Zelonis, senior analyst at Forrester. "Whenever we develop our strategies for how we're going to protect our organizations, it's really easy to look at things that you're familiar with, or that you have a good understanding of," Zelonis said. "But if you're not looking ahead, you're building for the problems that already exist, and not setting yourself up for long-term success. And that is really the number one reason why you need to be looking ahead -- to understand how attack techniques are evolving." Here are five emerging cybersecurity threats that business, technology, and security leaders need to take seriously this year.
But no matter why or how, from an enterprise or business perspective, it's significantly detrimental to business, whether it's harm to the brand from having lost customer data, or actual financial losses or downtime. "The net of it is, we need to think about security at an enterprise level," says Mike Wronski, principal marketing manager at Nutanix. "So who owns security? Is it the cloud provider, the enterprise, or the security team?" "The generally accepted answer, or the politically correct answer, would be that it's everyone's responsibility," Ashworth says. "I believe that's true to an extent, but with a major caveat." Since companies aren't democratic, but totalitarian in nature, Ashworth believes a top-down approach to security has to be the ideal scenario. Security has to be recognized as intrinsic to the fabric of IT business continuity, rather than an impediment to IT goals. If a strong culture for security exists within a company, you can be assured that security is thought of at all levels, from the end user being able to recognize spam, to good sec ops within the QA process.
From a disaster recovery perspective, the appliance offers up to 20 CPU cores and 768 GB of RAM. Unlike many competing offerings, the appliance can host applications during a server or storage system outage. The client doesn't need to purchase additional standby hardware with the new Arcserve solution. According to Arcserve, dozens of copies of physical and virtual systems may be spun up directly on the appliance. RAM may be expanded in eight of the 11 new models to be able to run more hosts in the event of a failure. Meanwhile, cloud disaster recovery-as-a-service may be added on for integration with offsite copies, as may high availability in the form of CDP-based failover and failback. In terms of scalability, the system can support up to 504 TB of effective capacity (assuming a 20:1 deduplication ratio). It can manage up to 6 PB of backups.
---
Quote for the day:
"I don't know what leadership is. You can't touch it. You can't feel it. It's not tangible. But I do know this: you recognize it when you see it." -- Bob Ehrlich
---