Szpunar said in his opinion that Google "is not required, when acceding to a request for de-referencing, to carry out that de-referencing on all the domain names of its search engine" and that it only had to "ensure full and effective de-referencing within the EU". Peter Fleischer, senior privacy counsel at Google, said in a statement: "Public access to information and the right to privacy are important to people all around the world, as demonstrated by the number of global human rights, media and other organisations that have made their views known in this case. "We have worked hard to ensure that the right to be forgotten is effective for Europeans, including using geolocation to ensure 99% effectiveness." Richard Cumbley, partner and global head of technology at UK law firm Linklaters, said this important case pits fundamental rights to privacy against freedom of expression and highlights the continuing conflict between national laws and the internet. There are a number of risks in extending the right to be forgotten globally, including the risk that other states would also try to suppress search results on a global basis.
Many organizations focus their cybersecurity strategy on threat detection and buying tools to detect the most advanced threats. Email security, and therefore antiphishing, then typically becomes a lower priority and is usually delegated to junior staff. As is evidenced by this cyberattack, which was allegedly conducted by one of the most sophisticated threat actors in the world, the simplest attacks can have the most damaging outcomes. Due to their manipulative nature, phishing emails are quite difficult to detect and block. They target their victims by masking malicious links and attachments to mimic routine tasks or urgent requests. The attacker may sit in your network for months, observing the comings and goings of company correspondence to craft the perfect personalized email that fools even experienced S&R pros.
"Any time you have an employee who's feeling like they don't belong, the first thing is to just focus on frequent feedback, and certainly affirmative and positive feedback to let them know where they are doing a great job and that their contribution is valued," Romansky said. Once you've provided that affirmation, then help the employee look forward, Parr recommended. Some employees are confident in their current abilities, but may not be as confident in accomplishing future goals or challenges. Ask the employee where they want their career to go and what they want to accomplish, and then help them formulate a direct, specific, and logical approach to achieve those goals, Parr said. "There is then no impostor syndrome to deal with because you've already explained what the exact actions are that you're going to take," Parr added. "So stop thinking that you are not good enough when you now have a clear roadmap to get there."
Thoreau's story is instructive, Henry Petroski tells us in The Pencil: A History of Design and Circumstance, "because it is a reminder that innovative and creative engineering was done by those who were interested in a wide variety of subjects beyond the technical. Whether or not they had college degrees, influential early-nineteenth-century engineers could be a literate lot, mixing freely with the most prominent contemporary writers, artists, scientists, and politicians. And this interaction hardened rather than softened the ability of the engineers to solve tough engineering problems." In the modern, teamwork-obsessed workplace, Thoreau might not seem the ideal hire. He was probably happiest by himself, as in his cabin at Walden Pond, or in his room, writing. But he had a keen eye — and no patience — for folderol, a trait perhaps too rare in today's corporations. And he would be the last person in the world to succumb to groupthink. What could be more valuable than a brilliant and brutally honest individual you can always trust to tell you the unvarnished truth?

Microsoft's engagement with customers who are developing apps is enhanced through its software development kits (SDKs), which are often free, enabling the creation of platforms where developers can contribute ideas. "You can ask questions and provide feedback," said Otel. "This is a brilliant way for Microsoft to engage with the customer. Customers can share experiences and contribute features they have developed. They can also suggest features that they would like to have. In this way, it is possible for Microsoft to engage closely with its developer community. Together we build new use cases." Microsoft can work with developers that are building applications or directly with end-users, and all users build products via Microsoft's technology. "We see a lot of very interesting new players here in Sweden," said Otel. "The economic situation in the Nordics is very good at the moment, so this could be a perfect time to start exploring whether you are interested in starting your own AI business."
With the average user touching their smartphone over 2600 times every day, it is evident that smartphones currently process multiple functions to produce the result as desired by the user. Artificial Intelligence makes it possible for assessing these functions and procuring a pattern that best fits an individual's personalized mobile phone consumption requirements. This includes efficient RAM and memory allocations, thus decluttering data to deliver a seamless user experience. Additionally, this pattern can include thorough battery management in order for smartphones to deliver optimum results. In fact, smartphone users have been vocal about bringing Artificial Intelligence into the picture for improving battery management. At this rate, 2019 is expected to witness AI-led battery management features being introduced in the mid-range mobile phone segment and under the 10K segment as well. Soon, this concept of machine perception will enable smartphone sensors to learn, plan, and solve real-time problems for their users.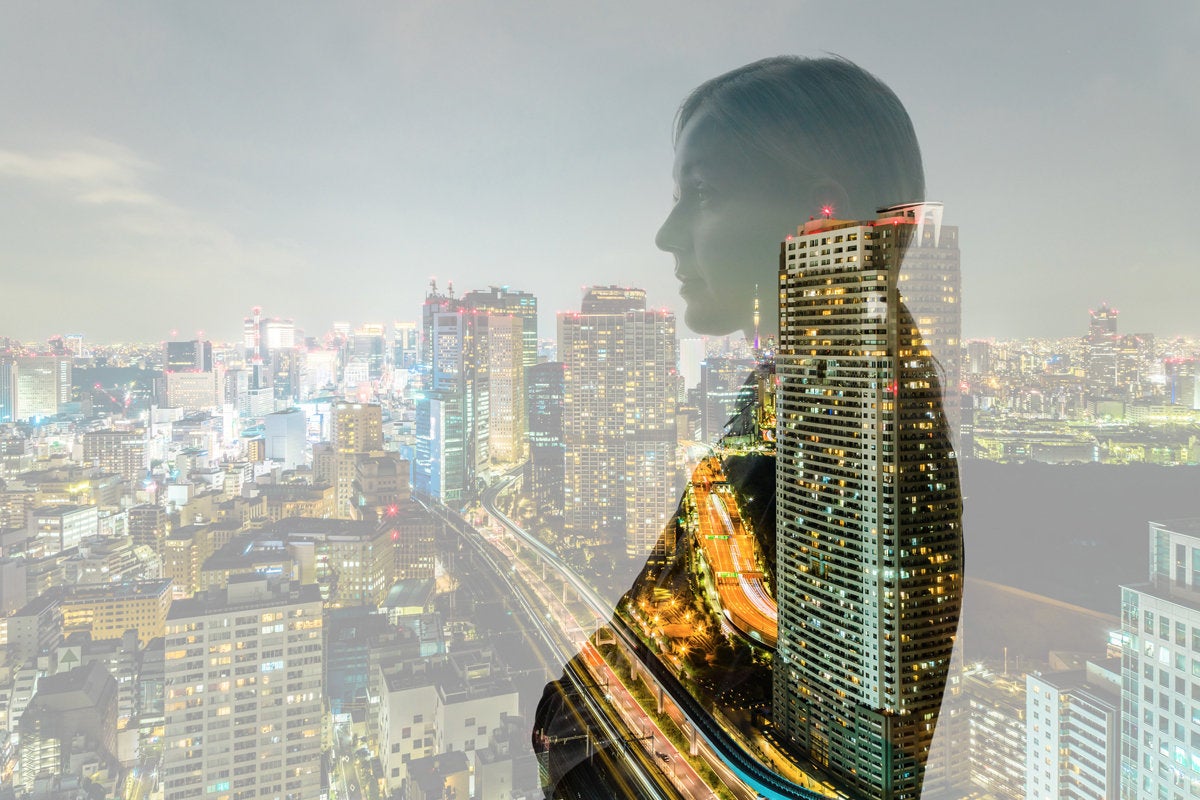 Technical knowledge isn't the only requirement for snagging the job — and may not even be the most important. After all, much of a CISO's job involves management and advocating for security within company leadership. IT researcher Larry Ponemon, speaking to SecureWorld, said that "the most prominent CISOs have a good technical foundation but often have business backgrounds, an MBA, and the skills needed to communicate with other C-level executives and the board." Paul Wallenberg, Senior Unit Manager of Technology Services at staffing agency LaSalle Network, says that the mix of technical and nontechnical skills by which a CISO candidate is judged can vary depending on the company doing the hiring. "Generally speaking, companies with a global or international reach as a business will look for candidates with a holistic, functional security background and take the approach of assessing leadership skills while understanding career progression and historical accomplishments," he says.
If you think about security organizations before, they were the organization of no. They were Dr. No. You ask, you want to do something, no, we're not gonna be able to do that. The most secure system is one that is not open, that's one that's not connected. Moving from that, we, I think at a very fast pace, jumped into the consumerization of IT, right? That means being driven by IT, by consumers. People wanting to have more access, people having that access. Even though businesses were not capitalizing on technology, the consumer population and their personal lives were able to capitalize on technology. That gives us a different feel in trajectory and pace. My career trajectory has spanned over 20 years, it has definitely moved very quickly throughout each of the phases of technology and now, when we think about internet things, when we think about AI and machine learning and the possibility that it has for us, we don't have the same bounds as we used to. We don't have the same resistance as we used to because I think we've learned that we can't have that amount of resistance.
Stream Processors are software platforms that enable users to process and respond to incoming data streams faster. There are a number of stream processors available in the market to choose from. Flink, Heron, Kafka, Samza, Spark Streaming, Storm, and WSO2 Stream Processor are some examples of open source stream processors. Real-time operation of stream processors is critical to provide a high-quality service in terms of system performance. Most of the modern stream processors can handle 90% of the streaming use cases with
few computer nodes. However, with time, due to business expansions most profitable businesses have to handle increasing amounts of workloads. Hence the chosen stream processor requires to be capable of scaling and handling larger workloads easily. Increasingly, stream processors have been deployed as Software as a Service (SaaS) in cloud computing systems. Some notable examples include Amazon
Kinesis Data Analytics, Microsoft
Azure Stream Analytics,
Google Cloud Dataflow, etc.
OpenCV provides some basic methods to access the camera linked to the PC (through the object VideoCapture), but most of the time they aren't enough even for a simply prototype. For instance, it's not possible to list all the cameras linked to the PC and there isn't a quick way to tune the parameters of the camera. Alternatively, you can use PyGame or the SDK provided by the camera manufacturer, if available. In Windows to interact with the cameras it's often used DirectShow. Its main strengths are: Almost any camera provides a driver that allows it to be used from DirectShow; It's a technology well established and widely used; and It's based on the COM framework, so it is designed to be used from different programming languages. Conversely, it's a quite old technology that is being replaced by the Windows Media Foundation and Microsoft is not developing it anymore. But it's not a bit deal because it's has all the features needed and it's used in so many applications that (in my opinion) Microsoft will keep it available for a long time.
---
Quote for the day:
"Successful leadership requires positive self-regard fused with optimism about a desired outcome." -- Warren Bennis
---