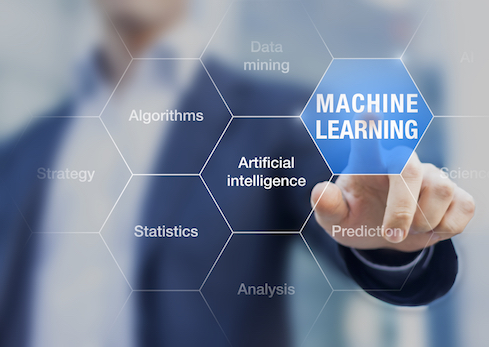 "Data scientist roles have grown over 650 percent since 2012, but currently 35,000 people in the US have data science skills, while hundreds of companies are hiring for those roles - even those you may not expect in sectors like retail and finance - supply of candidates for these roles cannot keep up with demand," the report said. What's more, the report cites the growth rate for machine learning engineer jobs to be higher than that of any other job over the last 5 years. Just what is a machine learning engineer, and how can you get the skills needed to perform this job? The LinkedIn report also looked at the career paths of professionals who are currently employed as machine learning engineers. The top jobs leading to that the machine learning title are software engineer, research assistant, teaching assistant, data scientist, and system engineer. The top skills for that job title are machine learning, research, algorithms, software, and deep learning. Experts at the recent AI Summit at Interop ITX 2018 said that to keep up with their own skill sets they attend conferences, read academic papers, participate in professional communities. Cloudera Fast Forward Labs Data Scientist Friederike Schuur said that there is so much material online that people can use to improve their skills.
Offensive and defensive data strategies have different objectives. The objective of a defensive data strategy is to keep data secure and private, while also maintaining proper governance and regulatory compliance. This requires understanding all requirements and effectively implementing the right processes to meet them. In the end, you create an SVOT data set to share with regulators. With an offensive data strategy, the goal is to improve the firm's competitive position, enter new markets, or grow the business. In these cases, you may want to manipulate data in a different way, or at least look at it through a different lens. An institution doesn't necessarily have to comply with a "single version of the truth" when taking on these initiatives. Therefore, a firm could end up with multiple versions of truth. The defensive data strategy is usually the responsibility of the data engineers and Chief Data Officer. The offensive strategy, however, is best in the hands business analysts. Analysts need the freedom to create new "versions of a truth" that help them develop new business initiatives.
"We now have exponential increases in digital healthcare data due to the internet, electronic health records, personal health records, cellphones, wearable devices, digital medical devices, sensors and many other factors," said Drew Gantt. partner and co-chair, Healthcare, Venable LLP. "This data will fuel algorithmic solutions, clinical decision support tools, and visual tools in the near term." Gantt says that healthcare businesses should focus on using AI technology to solve problems, uncover value, promote their mission and create competitive advantage rather than merely using it for technology's sake or to have the latest thing. Mount Sinai Hospital in New York announced a partnership on June 1, 2018, with the AI healthcare startup, RenalytixAI, to create an AI tool that identifies patients at the hospital who are at risk for advanced kidney disease. In 2017, the Global Kidney Health Atlas reported that 1 in 1o people worldwide has chronic kidney disease. And, a patient with kidney disease traditionally won't begin treatment until dialysis is needed.
Data Engineering develops, constructs and maintains large-scale data processing systems that collects data from variety of structured and unstructured data sources, stores data in a scale-out data lake and prepares the data using ELT (Extract, Load, Transform) techniques in preparation for the data science data exploration and analytic modeling: Collects the data from a variety of traditional and non-traditional sources, stores it in a data repository, cleanses and integrates the data (data prep) for analysis; Designers, builders and managers of the information and big data infrastructure. They co-develop the architecture that helps analyze and process data that the organization required and further optimize those systems to perform smoothly; Evaluates, compares and improves the different approaches including design patterns innovation, data lifecycle design, data ontology alignment, annotated datasets, and elastic search approaches; Prepares the data for the data scientist exploration and discovery process. For example, we have data containing 30 attributes where two attributes are used to compute another attribute (for example, an index), and that computed feature is used for further analysis.
Digital transformation has allowed some brands to move from a "me too" position to one of leadership where they serve as trailblazers who build loyalty and turn consumers into brand ambassadors. It can allow brands to pivot into new markets, or provide new offerings that leverage and enhance their current market position, propelling them to the front of the pack. For some brands this digital transformation might be their first foray into utilizing technology, for others it could be a change or improvement to an existing technology that leverages a digital ecosystem in a way previously not considered. For everyone, it is an essential journey. This digital journey is one of the most critical investments that a brand will undertake in the coming years. It has the potential to fundamentally change a brand's relationship with its customers, as well as to drive entirely new business models. This journey becomes much easier when undertaken with partners who bring cross-functional skills to the table. At Radius Innovation & Development, we help companies find their way through the strategy of ideation and digital transformation.
At the least dangerous end of the scale the risks include hackers using ransomware to take control of infotainment systems and demand payment in exchange for users regaining control of their devices. But as more parts of the car become connected, the dangers grow. Smart locks are fast becoming a feature of many cars, allowing drivers the added convenience of keeping their keys in their pocket when they open up and start the car, and driving the growth of the P2P car sharing economy by giving approved individuals access to a lender's car without having to meet face to face. However, without the proper protections, drivers could soon discover that hackers are able to cheat the system and steal their vehicles. The dangers don't stop at theft. White hat hackers have already demonstrated how they can access a car's CAN protocol to shut down a vehicle's security mechanisms, including the airbags and brakes. It makes cyber attacks a potentially lethal weapon and gives manufacturers a powerful incentive to tighten their security measures.
Emotional intelligence is what allows us to take the feelings and considerations of other people into account in the solutions we make. And so far, progress here has been limited. Alexa, helpful as she may be in some circumstances, will not consider your feelings, or those of others affected by her actions, as she keeps your smart home running smoothly. But all that could be about to change – in fact, has to change, if AI is to reach its potential as a tool for assisting in our business and day-to-day lives. Recently, emotion-focused AI developer Affectiva became one of the few small businesses to be asked to join the Partnership on AI to Benefit People and Society. The interest of the "grand masters" of AI which make up the partnership – Google, Microsoft, Facebook, etc – in Affectiva's growing business is a sure sign that this overlooked aspect of AI is starting to get the attention it deserves. Affectiva co-founder and CEO Rana el Kaliouby talked to me about her company's work to develop what she calls "multi-modal emotion AI". There may already be a growing understanding of how sentiment analysis can help machines understand how humans are feeling, and adapt their behavior accordingly.
The methods and terminology for data transfer tend to vary by target. While the transfer of data and metadata into a database involves simple replication, a more complicated extract, transform and load (ETL) process is required for data warehouse targets. Data lakes, meanwhile, typically can ingest data in its native format. Finally, streaming targets require source data to be published and consumed in a series of messages. Any of these four target types can reside on-premises, in the cloud, or in a hybrid combination of the two. In practice, most enterprises have a patchwork of the architectures described here, as they apply different engines to different workloads. A trial-and-error learning process, changing business requirements, and the rise of new platforms all mean that data managers will need to keep copying data from one place to another. Data mobility will be critical to the success of modern enterprise IT departments for the foreseeable future. ... By moving and processing incremental data and metadata updates in real time, these organizations have reduced or eliminated the need for resource-draining and disruptive batch (a.k.a. full) loads.
Foutty referred to the C-suite's traditional structure as being all about command and control, with clear direction and dictation from the CEO. A leader's geographic location was often paramount for his involvement in C-suite 1.0: The closer to the CEO, the better. C-suite 2.0, where most C-suites are today, focuses on functional expertise and depth of knowledge. Those hired into leadership roles of CIO, CFO, CMO and so on were seen as "the best and brightest in their domain," Foutty said. It is this unforgiving focus on expertise that triggered the still ongoing proliferation of C-suite titles,according to Foutty. Take the chief digital officer (CDO) as an example. As companies start to develop a digital business strategy, they are sometimes prone to establish a CDO role to lead the charge. But the role of the CDO is a Band-Aid for a bigger trend that will affect the future of work, in Deloitte's view. Technology -- be it digital, AI or robotics -- is no longer a back-office modernization or an upgrade. It's changing how companies compete for customers and for employees.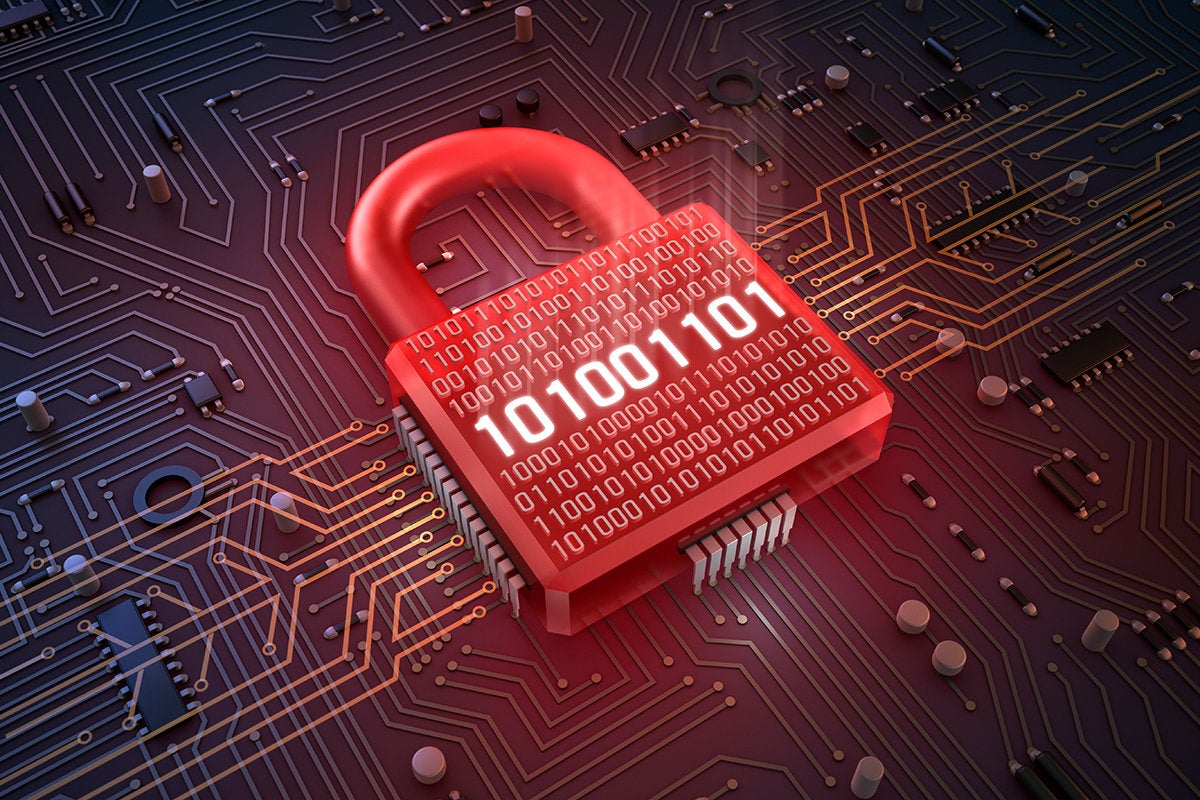 Changing firewall rules can be a long and painful process, and removing rules can be even more painful, which is why firewall rules wind up being unmanageable in a fairly short period of time. With Tufin's product, though, customers can make changes and propagate them across all the firewalls in a matter of minutes instead of having to touch each box one at a time. Another new feature of Orchestration Suite R18-1 is the ability to migrate the configuration from Cisco's Adaptive Security Appliance (ASA) to Firepower. Without an automated tool, migrating from one product to the other can take a significant amount of time and be filled with errors, as rules have to be manually ported from one system to the other. Any mistake is then carried over. The complexity of this process often holds companies back from upgrading or switching platforms. Tufin's products make moving from ASA to Firepower error-free, reducing the risk of switching while validating the rules to ensure no broken or expired rules are migrated. The enhanced support in TOS 18-1 will allow security professionals to ensure they meet compliance mandates with an auditable, documented process for Firepower policy changes.
---
Quote for the day:
"Positive and powerful things happen when you distance yourself from negativity." -- Steve Gutzler
---