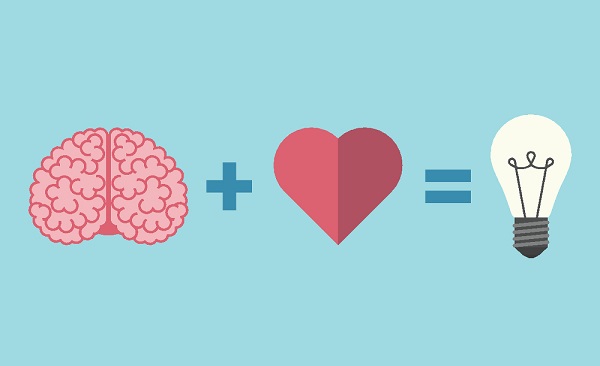 Understanding emotions from text requires a lot of processing power. EMRAYS turned to GPUs from NVIDIA to power deep learning in order to rank, list and search web pages according to their emotional content. "We need that acceleration to keep up with the complexities of human emotion," Tero stated. Mojeek users can now search the web and select results for emotions including love, laughter, surprise, anger or sadness. In order to focus on the reader's emotional reaction, the EMRAYS' search tool does not just count the number of positive or negative words in a text, or parse the tone of the writer. Instead, they listen to millions of reactions on social media each day. They use this data to train artificial neural networks. The networks learn to predict what kind of emotional reaction a piece of written content might prompt in a human reader. EMRAYS says it has analyzed over one billion emotional data points. In this way, social media platforms Facebook and Twitter produce a volume of information each day that provides EMRAYS with training data, to help improve the accuracy of its neural network.
RPA involves the codification of business rules, but in many cases, business rules haven't been examined for many years and don't make sense in the current environment. In addition, existing business rules are sometimes described as requiring judgment, but in actuality they can be turned into more-accurate and more-consistent algorithms for better, more-consistent decision making. At a leading global logistics company, for example, the business rules in a claims process suggested that decisions on tolerances for refunds required the judgment of a manager. But when interviewed, the manager was able to clearly articulate rules of thumb he followed, which could be defined as rules for the RPA process to follow. In many companies, the level of process knowledge and understanding is quite low. The company may have collections of standard operating procedures, but they are often poorly documented and out of date. Each employee typically follows their understanding of best practices. By working with high-performing employees to challenge and improve the process and embed this into RPA, we have seen not only significant improvements in the processes being automated but also reduced process problems across other parts of the business.
It would be completely ridiculous to suggest that the insurance industry is an emerging market – in fact, it is the largest market in the world with staggering 1.2 trillion dollars in revenue. Despite this position the market it is in, insurance is caught in a slog deeply rooted in traditional practices. Blockchain can be used to create sub-markets within the industry: Peer-to-peer insurance, which cuts out the middlemen and provides greater portions of premiums to the policy holder; Parametric insurance, which uses a smart contract to automatically pay twenty percent of any type of claim; and Microinsurance, which can be used for international donations which need to be monitored every step of the way from payment to reception. These minor markets provide competition within the industry that will boost consumer empowerment and overall growth. ... Blockchain improves HIPAA drastically by the exact same system that empowers the real estate market. Middlemen can gain access to the information through a blockchain ledger but cannot access the information in any way in order to alter it. That privilege is reserved only for the prescriber, the pharmacist, and you.

"We got to the point where we had to ask, 'Do we throw loads of money into this and keep expanding it, buying shelves and drives?' In the end we decided to see what was out there," said Sawyer. His team considered a setup from NetApp in the traditional three-tier architecture. "They wanted to come along with a pre-configured cabinet, but we simply didn't have space." The trust eventually plumped for Nutanix hyper-converged infrastructure and now has 400 virtual machines running on 24 nodes. Did Sawyer have any worries about opting for what was a new alternative to traditional IT architectures? "Yes, we had concerns. It was something completely new but with some research we felt we knew where we were going," he said. "The attraction was that we could easily add to it and not create bottlenecks. We had been able to add to the SAN but that created a bottleneck between servers and storage. We decided to take the risk and go down the hyper-converged route." Key benefits of the Nutanix deployment for Sawyer have been space saved in the trust's server rooms and lack of disruption during patching and upgrades.
"Open source technology talent is in high demand, as Linux and other open source software dominates software development," said Linux Foundation's executive director, Jim Zemlin, in a statement. "I am encouraged that that companies are recognizing more and more each day that open-source technology is the way to advance their businesses. The Linux Foundation, our members, and the open source ecosystem are focused on ensuring training and certification opportunities are highly accessible to everyone who wants to seek them out." I see this myself. I go to almost a dozen technology trade shows a year. And, whether they're open-source based, Open Source Summit or not, or CES, one thing is always true in the past few years: Companies aren't just hungry, they're starving for open-source and Linux-savvy workers. At some shows, especially ones about cloud technologies, such as OpenStack Summit, where literally every company was looking for employees with open-source skills. This latest survey found that Linux skills are back on top as the most sought after skill, with 80 percent of hiring managers looking for tech professionals with Linux expertise.
It's hard to ignore the impact that artificial intelligence and other disruptive technologies are having on the contact centre. In the quest to support an ever-more-demanding customer base, today's contact centres are being forced to embrace newer, more complex solutions for end-to-end client support. Already, AI has helped us to develop chatbots to supplement the omnichannelcontact centre experience and speech analytics that assist agents in understanding the sentiment behind conversations. While some brands remain concerned about the rise of artificial intelligence – fearing that bots will eventually mean the end of service agent jobs, most experts agree that the robot revolution might not be a bad thing. In fact, artificial intelligence could be just the thing that today's contact centre needs to serve their unpredictable audience. ... Big data and AI go together perfectly. In a world where contact centres are gathering more useful customer information than ever before, AI tools give businesses a way to collect and transform that data into actionable insights for the call centre.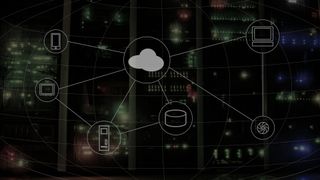 Refactoring and rewriting are the two main strategies used to migrate traditional applications to the cloud but there are other ways to modernise your apps without taking such a taxing route. Application modernisation must be approached holistically, beginning with the infrastructure, progressing to development processes, and then addressing application architecture. The fastest, most cost-effective path to application modernisation is an incremental approach that empowers teams to tackle seemingly insurmountable challenges one step at a time. Skytap Cloud is the only public cloud specifically designed to migrate and modernise traditional enterprise applications. Our Infrastructure, Process, Architecture (IPA) approach offers an incremental route to modernisation that is both realistic and achievable. By using the IPA approach to modernisation, teams are able to evolve at the pace and stage that's right for their business. Skytap Cloud provides the platform to support traditional applications at each stage of modernisation, from the adoption of cloud infrastructure, to the acceleration of application development and delivery, to incorporation of cloud-native and next-gen technologies.
The immediate fallout from algorithmic risks can include inappropriate or even illegal decisions. And due to the speed at which algorithms operate, the consequences can quickly get out of hand. The potential long-term implications for government agencies include reputational, operational, technological, policy, and legal risks. To effectively manage algorithmic risks, traditional risk management frameworks should be modernized. Government CDOs should develop and adopt new approaches that are built on strong foundations of enterprise risk management and aligned with leading practices and regulatory requirements. Figure 1 depicts such an approach and its specific elements. ... Create an algorithmic risk management strategy and governance structure to manage technical and cultural risks. This should include principles, ethics, policies, and standards; roles and responsibilities; control processes and procedures; and appropriate personnel selection and training. Providing transparency and processes to handle inquiries can also help organizations use algorithms responsibly. From a policy perspective, the idea that automated decisions should be "explainable" to those affected has recently gained prominence, although this is still a technically challenging proposition.
IT leaders must proactively reach out to each department to identify and support their technology needs to enable a better way to do their jobs—and improve the result for customers. There are next-gen options to improve efficiency such as internal collaboration and contact center tools like Spark and SMS text or online chat and WebEx to bridge the gap among global employees. ... Security touches every transaction of business operations, making it paramount that businesses — and IT — operate with a security-first mindset. IoT, mobile devices, and the proliferation of threats (ransomware, phishing, and bots) can be a perfect storm for a security disaster. IT leaders and designated security teams must build with privacy, defense of networks and operations, as well as with information governance in mind and consistently revisit operational policies and security technologies. ... Storing information and applications on the right type of cloud solution delivers improved user experiences, more secure information management practices and more agile backup/recovery capabilities.
In technology design, there has been a big trend towards making systems "seamless". In short, this means that people can focus on what they want to do, not how they want to do it, which is usually really great for individuals to help them achieve what they want. Smart homes are an example of this, although many are a bit too clunky to have totally earned that title. Yet with a range of algorithmic systems today, too much seamlessness means that individuals don't get a chance to question whether this system works the way they want it to. Your smart home might be personalised, but you can't see where, and to whom, it is sending the data. Your Facebook news feed might seem compelling, but you can't see who is being excluded, and why. We could run courses about algorithms in society, but that's unlikely to solve deeper problems. Technologies move fast. My young cousin told me the other day that at school, they'd been learning about cybersecurity. "They told us not to click on pop-ups" she said. "But how will I know what a pop-up looks like?". ... So consequently, we need to imbue education into the products and services we use everyday.
---
Quote for the day:
"We are what we repeatedly do. Excellence, therefore, is not an act but a habit." -- Aristotle
---