Although many elements of self-driving cars seem beneficial for the environment, there are likely downsides as well. When given the option, people generally prefer taxis to buses, but taxis release far more carbon monoxide. If taxis are less expensive since there's no driver to pay, more people are likely to hail them instead of waiting for a bus or train. Similarly, commuters often prefer to live near their places of work to avoid lengthy commute times. If drivers can work, watch video, or even sleep while en route, the lower cost of more distant suburbs may increase average commute times and lead to wasted energy. When going on a long trip, drivers might choose to take their vehicle instead of more efficient mass transportation options. Self-driving cars will open up a range of conveniences, but there's no guarantee they'll ultimately be better for the environment unless we can find an economical solution. Even if cars in 2030 are more efficient, increased use might offset these advantages.
As promising as machine learning is when it comes to addressing our security needs, we should assume that attackers have access to the same technology. That's where collaboration can be our secret weapon. Organizations have historically been reluctant to share details about vulnerabilities, intrusions and responses, but the magnitude of today's threats require us to put aside competitive concerns for the greater good. Fortunately, numerous collaborative efforts are under way. One success story is the sector-based Information Sharing and Analysis Centers (ISACs), of which there are currently 24 representing major vertical industries. The Institute of Electrical and Electronics Engineers (IEEE)'s Industry Connection Security Group (ICSG) addresses issues that are common to all industries, such as malware and encrypted traffic inspection. There are also regional groups, like the Columbus Collaboratory, which is one of about 30 Information Sharing and Analysis Organizations established with the support of the U.S. Department of Homeland Security (DHS).

Amid the financial technology (fintech) gold rush, Narayanaswamy observed that some fintech startups do not fully grasp the seriousness of the banking business. "We can bring down economies and start wars, but unfortunately the people I meet daily don't seem to understand what banking is," he said. "When I ask them what happens when something goes wrong, they say they will just release the next patch, but by then millions of dollars would have been transferred," he added. With more software-driven innovation, Narayanaswamy also believes the software industry will be regulated in time to come. "If you say everything is software, how can it not be regulated? There's always a downside to everything, and when the downside happens at scale, regulators will step in," he said. To stay ahead, Narayanaswamy called for banks to go back to basics and make sense of what they are doing – which often includes a hodgepodge of initiatives and technologies recommended by consultants and analysts.
With loads of information being uploaded on the digital portals on a daily basis, online is the new screen from where awareness is generated and delivered to the masses on a daily basis. Talking about the food world, in particular, issues like organic farming, food wastage problem and global warming have gained limelight of most amongst the online community. But it's not the problem tellers but the problem solvers who will lead ahead in the ever competitive scenes. Considering the present scenes, food companies addressing these problems with innovative solutions might just have the advantage of gaining growth by tapping on the ethical points in the society, but in future situations ignoring these issues wouldn't be easy as they will soon convert into mainstream demands of the industry. The much enhanced and innovative mobile phone technologies like that of iBeacons have added a new dimension to the overall dining experience.
The robot obviously won't be able to erase these security rules. We can then argue that the robot can still ignore these rules and act as it sees fit. If this happens, let us then also predict in this non-erasable memory, a rule that would say: « If the robot does not follow the non-aggression rules, then let's return these non-aggression rules to the robot indefinitely! ». And then this will have the effect of paralyzing and blocking the action of our little too crafty robot-machine, just by a simple « Overfow » loop! So, finally, we can imagine that our smart robot, having understood this, simply decides to get rid of the chip containing the rules that annoys him. For example by disassembling itself the chip or by turning it off. To avoid this, we can also imagine that this chip, attacked by the robot, triggers an internal mini-bomb that will neutralize this AI from the inside (and obviously, if our friendly robot decides to turn off this bomb, so, of course, our future Terminator implodes too!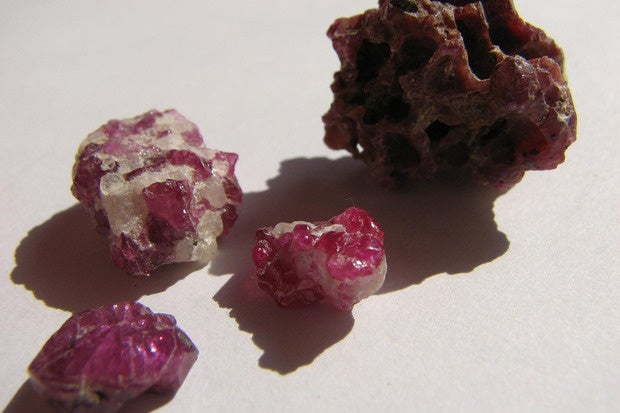 Ruby historically benefitted from its ties to the Ruby on Rails framework, which made it easy to build webpages, software quality services vendor Tiobe said. But "hipsters" later began moving to other languages after Ruby peaked in 2008. Its gradual resurgence in popularity is a good sign, the company said. But the publisher of the index, Tiobe Managing Director Paul Jansen, sees Ruby simply getting mature as opposed to making a comeback. This maturity makes it a stable Top 10 language. Also in this month's index, Kotlin and Julia both entered the top 40. Kotlin, which has benefitted from Google's endorsement of it for Android mobile application development, came in 38th place with a rating of 0.278 percent. Julia, in 37th place, rated at 0.301 percent, is used in scientific computing and burgeoning field of machine learning. Rust and Groovy, meanwhile, fell out of the index's Top 50 spots.
It's important that employees not feel demoralized when it comes to their security posture and preparedness, Street said. "You're dealing with people, not servers," Street said. "Servers don't get their feelings hurt when they're compromised." One simple thing Street recommended is having the IT department go through the offices and look under the keyboards of every employee. The security team is likely to find that a number of workers have left a sheet of paper in that location with all of their passwords written down, which Street said presents a good, real-world opportunity for user education. Solution providers also need to make the security training engaging for customers, Street said. A multiple-choice online quiz that's administered yearly isn't going to capture employees' attention or truly make them security-conscious, according to Street. "Make it something interesting for them, which will then make it interesting for you," Street said. "That's how you battle the battle fatigue."
Advanced mobile management options remain available. These give a G Suite administrator more control of specific mobile security settings. For example, advanced mobile management allows a G Suite admin to remotely wipe an entire device (everything, not just the organization's data), manage app installs, and set a specific lock screen, password, or pin policies. (See Google's chart that compares basic and advanced mobile management features) But for more control, a G Suite admin needs to do more work. They'll need to install the Google Device Policy app on each device and configure a connection between G Suite and Apple's Device management services. And they'll need to review and configure several screens full of advanced mobile management security settings for Android and iOS. Organizations that provide company-owned phones to employees will likely prefer advanced mobile management. Organizations that require rigorous security may also prefer the additional controls, too.
The main problem with passwords is twofold: For starters, passwords just aren't that secure. Every company in the world uses them to authenticate users to confirm they are who they say they are, but a recent Verizon study showed that a majority of hacks leverage weak or guessable passwords. Additionally, passwords are susceptible to being stolen or extracted by hackers using various methods, like impersonating someone you know or trust to gain login information or personal details. Careless practices such as exposing hard or digital copies of passwords are also a major contributor to their becoming compromised. Think about that the next time you write down your work account password on a piece of paper and stick it in a desk drawer at the office. There are numerous examples that demonstrate the vulnerabilities of passwords to theft. In 2017, online image sharing community Imgur made headlines when it had troves of user passwords stolen from the company database because of weak security protocols.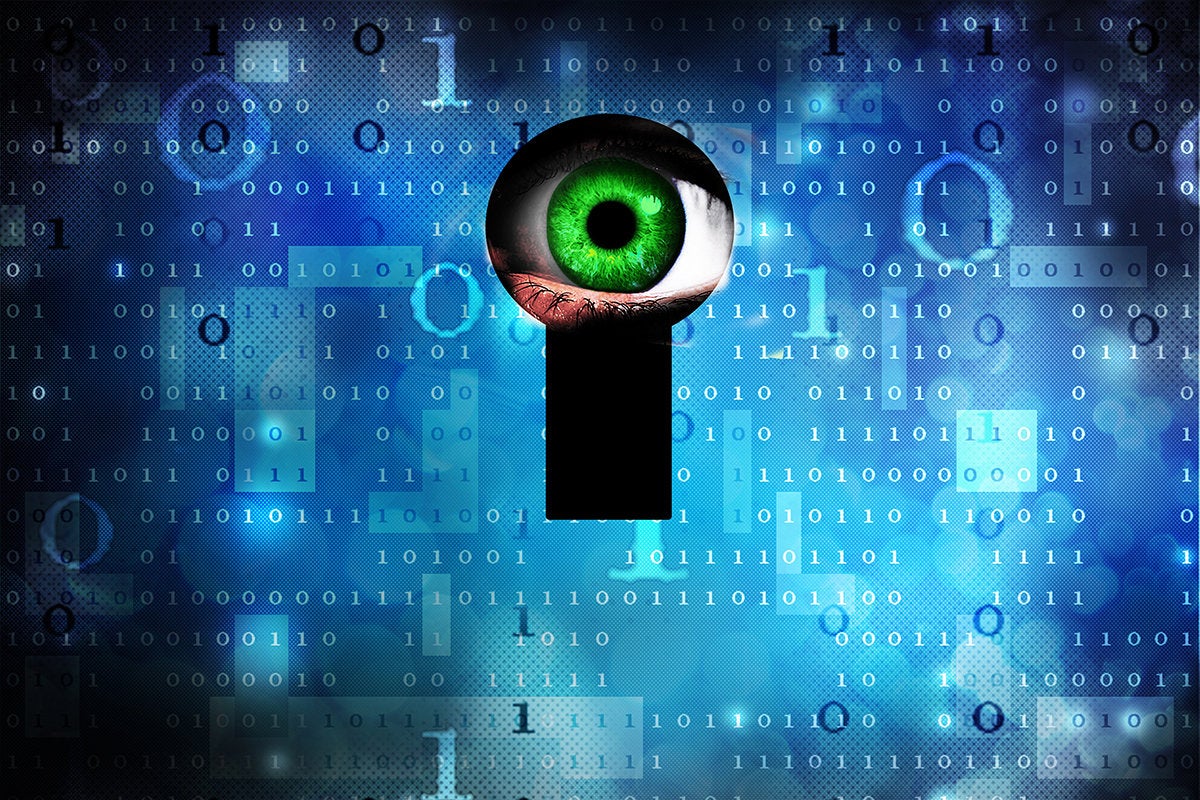 What do employees in your organization understand about security, data privacy, and compliance? According to a recent report from Bothell, Wash.-based MediaPro, perhaps not as much as they should. With data privacy fast becoming a hot-button issue, and the European Union's General Data Protection Regulation (GDPR) right around the corner, what your employees don't know about handling data at your company could burn you. The news isn't all bad. In general, U.S.-based employees are proficient at identifying sensitive and private documents, and understand whether such data should be destroyed or securely stored. But they struggle with privacy regulations (particularly the GDPR and the EU-U.S. Privacy Shield), as well as handling sensitive data in their personal and professional lives. In October of last year, MediaPro, a specialist in security awareness, privacy awareness and compliance training, surveyed 1,007 U.S. residents about data privacy best practices and regulations.
---
Quote for the day:
"There is nothing more dangerous than the moment you become a hostage to yesterday's comfort zone." -- Rob Thompson
---