A fractional CIO is typically an experienced IT leader who is external to the enterprise yet acts as an accountable leader and extension of the executive team, says Dave Hartman, president of IT management consulting firm Hartman Executive Advisors. "A fractional CIO thinks beyond technical needs and considers the needs of the organization from a strategic business perspective." ... Beyond expertise and management skills, a fractional CIO can provide an independent point of view to enterprise leadership in critical areas, such as emerging technologies and IT security, as well as updating or building a technology roadmap. "This can help key decision-making and can sometimes segue into providing more hands-on help in executing on the chosen path," says Amelia Tyagi, co-founder and CEO of Business Talent Group. In some cases, an enterprise may turn to a fractional CIO to serve as an interim executive, assuming the leadership role for a fixed period of time. "Fractional and interim CIOs are particularly effective solutions for companies that are undergoing rapid change, or those that have an unexpected leadership gap" Tyagi explains.
Artificial intelligence's nascent centrality to offensive weapons development means the United States should take bold steps to ensure that adversaries are unable to develop their models, said Rand Corp. CEO Jason Matheny. "These AI models right now are very brittle," Matheny said. "We need to be thinking about ways that we can slow down progress elsewhere by doing things like adversarial attacks, data poisoning and model inversion. Let's use the tricks that we're seeing used against us and make sure that we understand the state of the art." Data poisoning - in which adversaries alter the data used to train AI models in order to distort the resulting algorithms - is already a risk for the United States, said Shift5 co-founder and CEO Josh Lospinoso. "These are real problems," he said. "We need to think clearly about shoring up those security vulnerabilities in our AI algorithms before we deploy these broadly and have to clean the mess up afterwards."

While AI-powered workplace surveillance offers greater control to organisations over worker behaviour, Pakes said the increasing datafication of employees is also a "profit centre" for employers, which can sell the data on to third parties. "Not all of us, but many of us, can take our work just about anywhere now with technology, but it also means our work and our bosses can follow us just about everywhere, into our private lives, into our homes," he said, adding that AI-powered surveillance is no longer restricted to the "canary in the coal mine" of logistics and warehouse workers. "It doesn't matter if you're blue collar or white collar, doesn't matter if you're in a factory, in the office or at home – this software can check us and track us and invade us, and we really need to talk about it." Gina Neff, executive director of the Minderoo Centre for Technology and Democracy at the University of Cambridge, said that as part of her research she has interviewed numerous economists who only offered a "collective shrug" when asked what they think the overall, long-term impact of AI will be on work.
According to ENISA, cybersecurity threats continued to grow during the COVID-19 pandemic. The pandemic increased cybersecurity threats and attack surfaces. It also provided attackers opportunities to exploit the new normal, partly because of the growth in people's online presence (e.g., social media), hybrid working models and the transition to more cloud-based solutions. The boom in the transportation industry's courier, express and parcel (CEP) business was also a factor because, during the pandemic, CEP delivery services became a critical infrastructure. The acceleration in new artificial intelligence (AI) technology and advanced features (e.g., AI adaptability through machine learning [ML] and automated phishing email distributions) also spurred the growth of the cybersecurity threat. These cyberattacks become more mainstream, leading to more targeting of enterprises through home offices. In addition, state-backed or state-sponsored groups have taken advantage of the pandemic to conduct cyberespionage and implement COVID-19–related social engineering lures.
Known as Hyena, the technology is able to achieve equivalent accuracy on benchmark tests, such as question answering, while using a fraction of the computing power. In some instances, the Hyena code is able to handle amounts of text that make GPT-style technology simply run out of memory and fail. "Our promising results at the sub-billion parameter scale suggest that attention may not be all we need," write the authors. That remark refers to the title of a landmark AI report of 2017, 'Attention is all you need'. In that paper, Google scientist Ashish Vaswani and colleagues introduced the world to Google's Transformer AI program. The transformer became the basis for every one of the recent large language models. But the Transformer has a big flaw. It uses something called "attention," where the computer program takes the information in one group of symbols, such as words, and moves that information to a new group of symbols, such as the answer you see from ChatGPT, which is the output.
Generally, employers are looking for candidates with transferable in-demand skills such as leadership and specific technological abilities, Duke said. "In nearly all cases, employers will find that candidates always have skills that can be applied to a position, even if the candidate is coming from a vastly different industry. This increases the talent pool and makes it easier for employers to find good candidates," she said. As an example of how the skills-first approach works, Duke said that when employers looking to hire digital marketing managers use this method, the available talent pool increases by almost 22x. "That's because many of the skills associated with this job are common across other jobs and industries," she explained. "In this case, about 30 separate job titles across the U.S. have relevant skills for this job, but most companies would overlook those candidates." Every role at an organization can be broken down into a set of skills needed to do the job well. Every person has a set of skills, whether they're an existing employee or part of an external talent pool, Duke said.
Although automated decision-making can be useful for organizations, there are serious concerns and risks to individuals subject to such processes, such as adverse legal effects based on processes they may not understand or that may be exacerbating and replicating biases and discriminatory practices. For example, the American Civil Liberties Union has opined that "AI is built by humans and deployed in systems and institutions that have been marked by entrenched discrimination . . . bias is in the data used to train the AI . . . and can rear its head throughout the AI's design, development, implementation, and use." Similar concerns were raised in a 2022 Constangy webinar on AI featuring Commissioner Keith Sonderling of the Equal Employment Opportunity Commission. Further, the Italian data protection authority is investigating additional data privacy implications of ChatGPT, such as whether it can comply with the GDPR, its legal basis for processing, collecting, and storing mass amounts of personal data, and its lack of age verification tools. In the meantime, Italy has temporarily banned ChatGPT.
Traditional ETL pipelines have faced difficulties in supporting the agility required by modern analytics use cases, leaving business users waiting in line for their desired results. As a result, ETL pipelines are often viewed as a hindrance to better performance and businesses must carefully assess their current role and explore how they can be optimally leveraged in the contemporary analytics landscape. Traditional ETL processes require moving large amounts of data across various stages and systems, making them slow, demanding on resources, and prone to errors. This can be challenging for modern data-driven businesses to manage, as traditional ETL tools often come with a high price tag and demand substantial investments in hardware, software, and personnel resources. In contrast, newer data platforms present pre-built services and extensions that can lessen these expenses and enable enterprises to concentrate on providing meaningful outcomes to their users. For example, Google Data Stream is an instance of this approach, which is capable of managing real-time CDC with minimal coding or setup.
"Advances in technology are essential to improve the speed and quality of care delivery as the industry is challenged with a shortage of care providers, but with increasingly connected care comes a bigger attack surface," said Mohammad Waqas, Armis' principal solutions architect for healthcare. "Protecting every type of connected device, medical, IoT, even the building management systems, with full visibility and continuous contextualised monitoring is a key element to ensuring patient safety." The prevalence of unprotected devices comes as the healthcare sector continues to face fresh cybersecurity risks. The sector saw a 31% climb in threat activities between January and March this year compared to the previous quarter, according to Armis, citing figures from its intelligence platform. Other evidence suggests the healthcare sector is increasingly reliant on connected devices. ... Singapore's Cyber Security Agency (CSA) has also warned that critical IoT devices are potential targets in ransomware attacks, with cyber criminals recognising that the infection of these devices could lead to significant downtime costs and damage.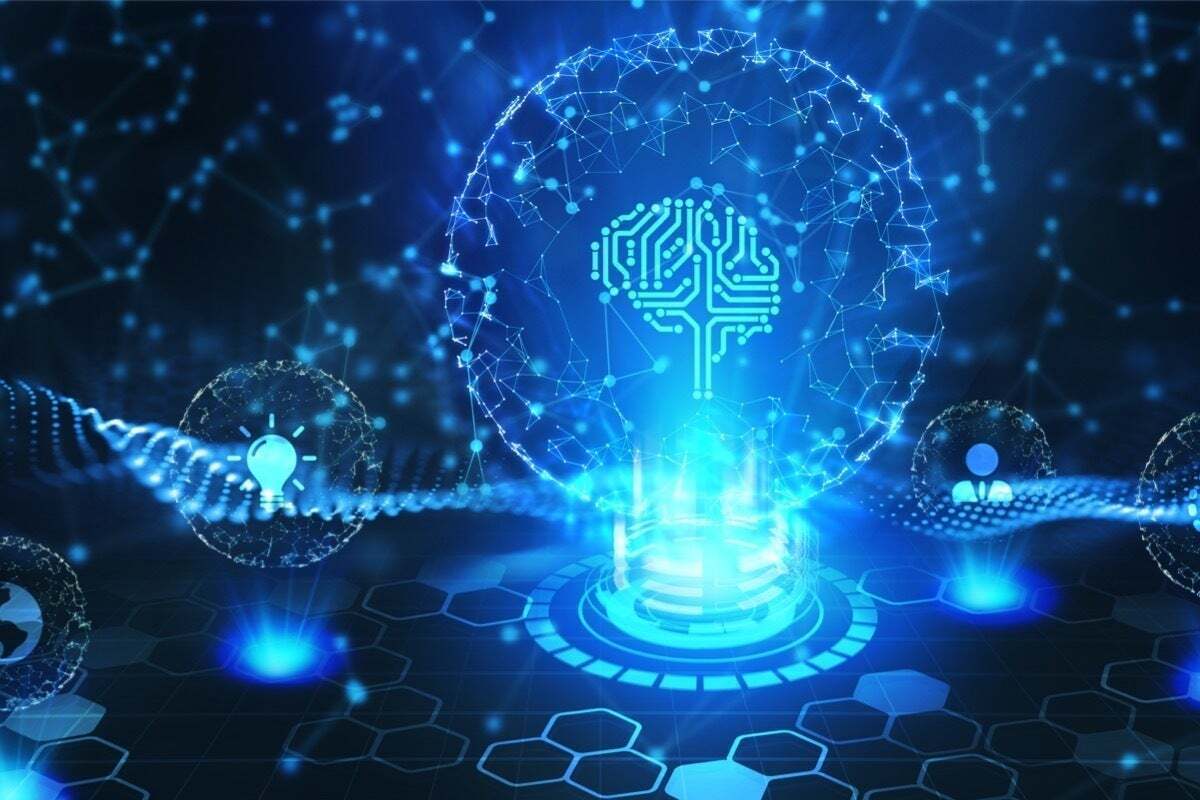 IBM has integrated AI with its mainframes. The newest z16 Big Iron boasts an AI accelerator built onto its core Telum processor that can do 300 billion deep-learning inferences per day with one millisecond latency, according to IBM. The latest version of its z/OS operating system will include a new AI Framework for system operations to optimize IT processes, simplify management, improve performance, and reduce skill requirements. The new version will also support technologies to deploy AI workloads co-located with z/OS applications and will feature improved cloud capabilities. IBM said AI-powered workload management will intelligently predict upcoming workloads and react by allocating an appropriate number of batch runs, thus eliminating manual fine-tuning and trial-and-error approaches. "Systems are getting more and more complex, so we want to simply operations through with AI and automation by bringing a very prescriptive solution to our clients that will give them value out of the box and then much more," Chopra said.
---
Quote for the day:
"Leaders need to strike a balance between action and patience." -- Doug Smith
---