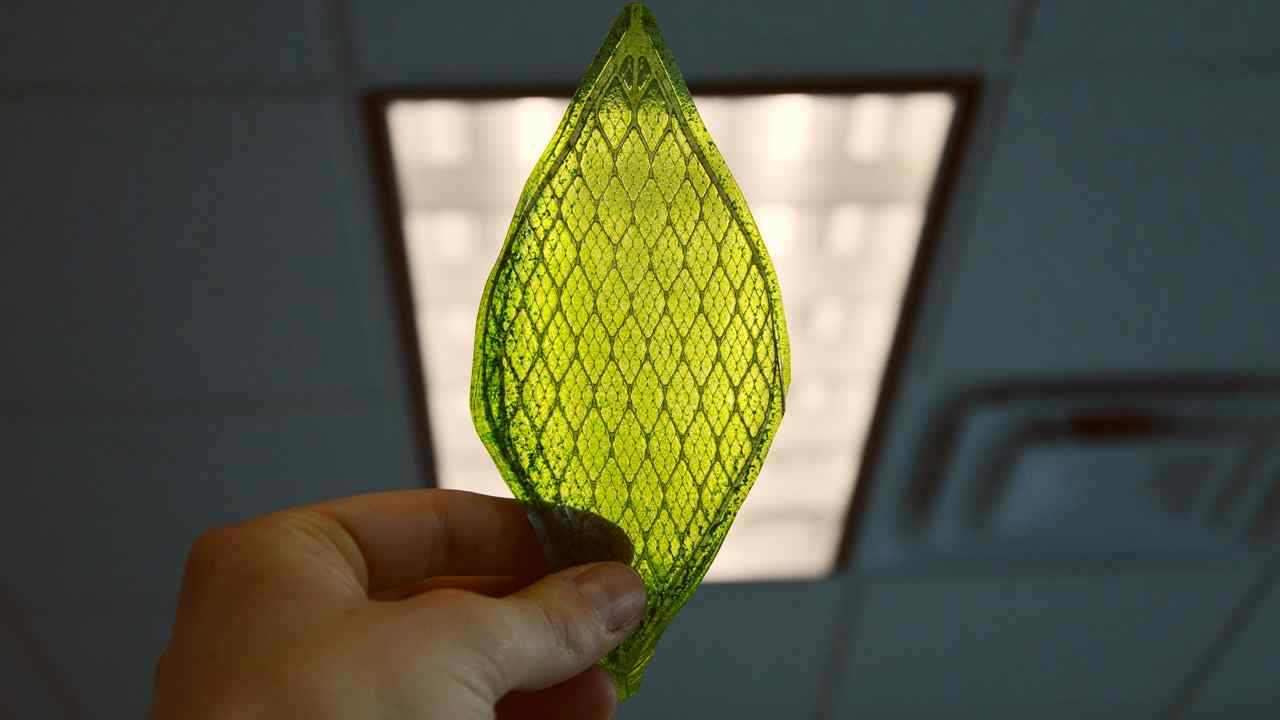 The innovative technology mimics nature and is inexpensive, scientists say. The "artificial leaf," as researchers have dubbed it, uses the plant process of photosynthesis to break down the destructive chemical. Carbon dioxide is most known for the havoc it has caused in the planet's atmosphere. Erratic weather patterns and climate shifts are clear as mounting research points to the carbon dioxide culprit. Recently, catastrophic bushfires have been fanned in the US in California and are currently burning at an unprecedented level in Australia's NSW state. Although arson is often the initial cause of fire, the scale of the fires is blamed on drought and the lack of water resources to fight the fires due to a shift in weather patterns. ... Professor Wu, who has worked on this since 2015, believes that it will be years before they commercialize the artificial leaf, but hopes by that time, large companies will take the opportunity to reduce their carbon emissions with the leaf technology. Oil, steel, and automotive companies are on Professor Wu's radar.
One of the main reasons that AI has been heralded as the next major technology advancement is thanks to the role it plays in predictive analytics. Through crunching enormous amounts of information generated by hundreds and thousands of data points, AI is able to augment, and even challenge, human decision-making. When it comes to the global issue of climate change, AI can play a key role in strengthening climate predictions, deciphering how to allocate renewable energy, and enabling smarter decision-making when it comes to energy sources. By analysing large quantities of data that is generated on a frequent basis from sensors, gauges, and monitors located all over the world, AI can spot patterns quickly and automatically, painting a very accurate picture for scientists as to how our planet is changing. It has taken decades of human-led research to identify climate change, confirm it is actually taking place, and research what is impacting it, which has slowed down our response.
It's not entirely clear where Chronicle will go from here. Before getting folded into Google, it announced its first commercial product, Backstory, which Gillett compared to Google Photos. Companies can dump data from, say, employees' devices or servers into it, and it'll analyze the information to automatically and quickly identify threats. Motherboard was able to talk to at least one employee who said they were happy working at Chronicle, though, and that the team is working on new products other than Backstory. In response, Google engineering VP Sunil Potti told Engadget that Chronicle was "critical" to Google's security business goals, and that the company was "investing aggressively" in the team. You can read the full statement below. This doesn't necessarily represent a bleak end, then. However, the scoop suggests that bouncing back may involve addressing some substantial issues.
Cullen mentioned that nobody is the same at work as they are at home. It is normal to be different in the workplace than at home, but when the individual feels this difference is forced upon them and consumes effort to maintain the difference, then it is a problem. Companies have to think about what their brand is, said Cullen. This impacts the possibilities for people to associate themselves with the company and be themselves. Devin mentioned that it can be small things that indicate people can be themselves, but they can mean an awful lot. It's important to recognize and address things that inhibit people to be authentic at work. Cullen stated that it's important for big organizations to show their leadership from the top-down, but equally important is bottom-up leadership. Both are needed to make a difference, as well as sponsorship of diversity and inclusion (D&I). The senior leadership team needs to be a role model and actually put into practise the D&I policies. In addition, it is important to have the bottom-up input, with employees providing feedback and participating in employee resource groups.
In terms of definition, data science appears to be an interdisciplinary field that uses scientific algorithms, methods, techniques and various approaches to extract valuable insights. Thus, its primary purpose is to reveal the insights from data for further application to the benefit of the various industries. In contrast, decision science is an application of a complex of quantitative techniques to the decision-making process. Its purpose is to apply the data-driven insights in combination with the elements of cognitive science to policies planning and development. So, data is equally important for both, yet the mechanisms are quite different. Now, let's move on to the areas of application. Data science is applied in numerous industries like retail, FMCG, entertainment, media, healthcare, insurance, telecommunication, finance, travel, manufacturing, agriculture, sports, etc. Decision science touches more theoretical areas of business and management, law and education, environmental regulation, military science, public health, and public policy.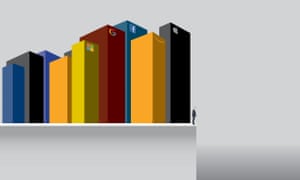 There are questions of whether Amazon or Facebook could leverage their existing positions in e-commerce or social media to unfair advantage in finance, using what they already know about our shopping and buying patterns to push us into buying the products they want us to in ways that are either a) anticompetitive, or b) predatory. There are also questions about whether they might cut and run at the first sign of market trouble, destabilising the credit markets in the process. "Big-tech lending does not involve human intervention of a long-term relationship with the client," said Agustín Carstens, the general manager of the Bank for International Settlements. "These loans are strictly transactional, typically short-term credit lines that can be automatically cut if a firm's condition deteriorates. This means that, in a downturn, there could be a large drop in credit to [small and middle-sized companies] and large social costs." If you think that sounds a lot like the situation that we were in back in 2008, you would be right. ... Treating the industry like any other would undoubtedly require a significant shift in the big-tech business model, one with potential profit and share price implications.
SQL Server 2019 Big Data Clusters facilitate the deployment of scalable clusters of SQL Server, Spark, and HDFS containers running on Kubernetes. All these components run in unison, thus enabling high-value relational and unstructured data to be processed on the same platform using Transact-SQL or Spark. From an architectural standpoint, a big data cluster consists of four main components: The controller provides secure connectivity and cluster management; this essentially acts as the control plane for the cluster. Apache Knox provides a single point authentication gateway for the spark services provided by the storage pool, and Apache Livy enables Spark for job submission via a REST API. A master instance provides a single point of access to the data point, and the controller service acts as the connection point for managing the cluster. ... The compute pool consists of containerized SQL Server instances that use their column store engines to shuffle and aggregate data from both the storage and data pools.
For starters, banks will have to fight head-to-head with Big Tech companies, which have many more digital touchpoints and can more easily win clients in the zero-margins race. Secondly, digitizing investment products doesn't work well. If banks offer $1,000 personal loans at zero interest on their apps, they can expect a huge number of clicks. But it is also a big risk management problem. And if banks pitch customers to invest $1,000 in a portfolio on their apps, they can't expect much adoption (as experienced by robo advisers). Currently, banks rely on these types of traditional platforms: factory, distribution and marketplace. Factory platforms are fairly product-centric and transaction-based. They focus strategically on back-end operations providing access to their banking licenses as a utility. This is a short-term win and a risky strategy because Chinese Big Techs already have acquired banking licenses. The distribution model is more client-centric but still transaction based. Banks use artificial intelligence and big data to understand client journeys.
By 2024, with proactive, hyper-speed operational changes and market reactions, artificial intelligence (AI)-powered enterprises will respond to customers, competitors, regulators, and partners 50% faster than their peers [IDC] Funding in AI has grown YoY every year for a decade. While we predict another new peak in 2020, that will be the crescendo. YoY growth rates have slowed from 67% in 2017 to 25% in 2018. Unless there's an unforeseen spike or outlier round in Q4 2019, the growth rate will slow again. With more than 2,600 companies globally, the AI startup ecosystem is a saturated market. Over half of those companies and about two-thirds of all funding events are attributed to machine learning and deep learning (which are two out of 13 AI subcategories in our taxonomy). While 69% of funding came from early rounds this year, there are far fewer new entrants recorded, so fundraising should skew to later stages in 2020. The biggest signal of a slowdown is that 20 AI companies have raised unicorn-sized funding rounds in the past 12 months. This cannot be sustainable.
U.S. chief technology officer Michael Kratsios came to the Web Summit conference in Lisbon with a stern message: You don't want Chinese telecommunications giant Huawei in your 5G future. "The Chinese government has built an advanced authoritarian state by twisting technology to put censorship over free expression and citizen control over empowerment," he said on the main stage Thursday afternoon. "The government continues extending its authoritarianism abroad, and in no case is this more clear than with Huawei." It was an unusually direct slam, at an event which usually plays up themes of international cooperation and learning (and runs a sister event in Hong Kong). But Kratsios plunged ahead. "Chinese law compels all Chinese companies, including Huawei, to cooperate with its intelligence and security services, no matter where the company operates," he warned. Then he reminded his audience of reports last year by Le Monde that Huawei's work on the African Union's headquarters building was followed by data being exfiltrated to servers in Shanghai for five years.
---
Quote for the day:
"CEOs who survive the complacency trap typically go on to experience some of their best value-creating years." - HBR
---