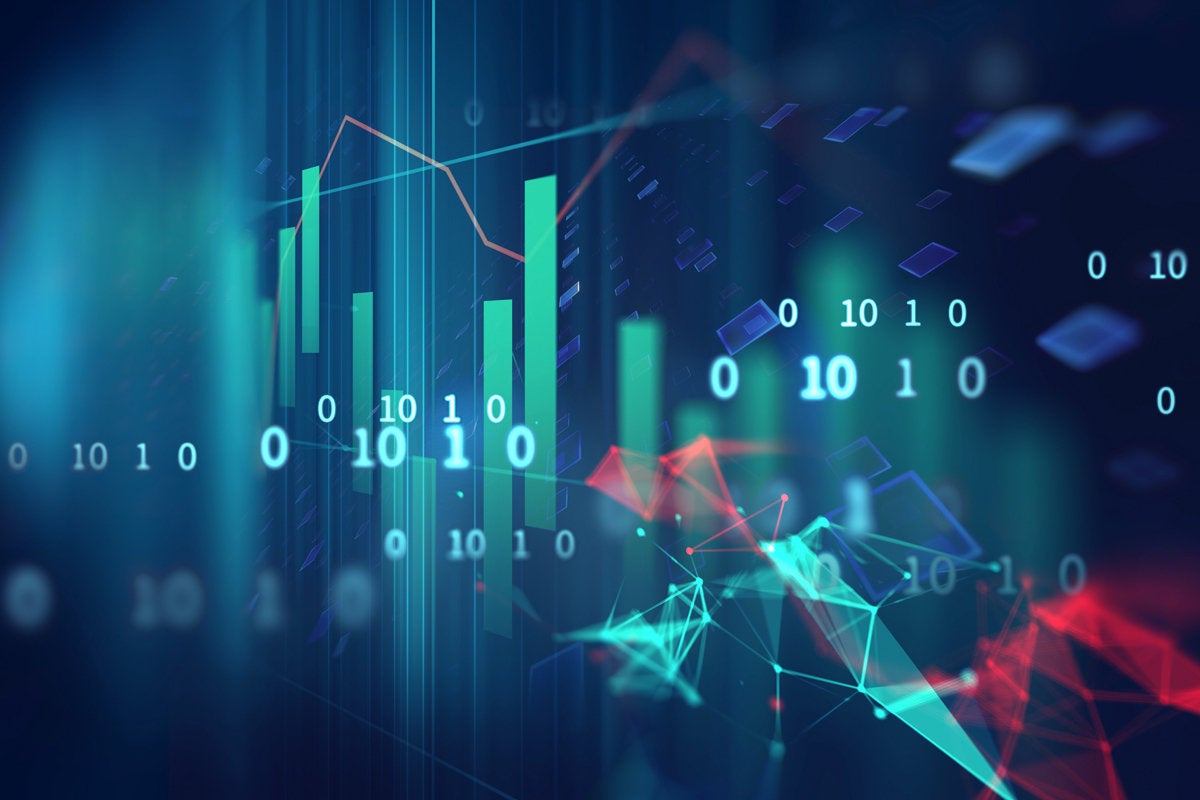 The old IT organization managed infrastructure and powered the business day to day. The new digital organization drives business value. We've evolved from a siloed black box operation that did its own thing to a collaborative thought partner that is not just shaping the solution but also shaping the opportunity. We don't not want to hear our business partners say, "By the way, we are going to run a remote-control dozer. IT, can you figure out how to create a secure private network?" We want to be involved in those conversations up front. That shift requires my team to approach our business partners in a new way. Take cybersecurity, for example. IT needs to talk less about NIST frameworks and log analyses and more about the business risk and brand damage associated with a loss of customer data. Rather than talking about an SD-WAN, we should be talking about network speed's impact on the user experience. Our "gallery walks" have been particularly effective in helping our technologists develop "business speak." Here is how it works: On the 17th floor of our Houston headquarters, we've set up three stations that correspond to our three levers.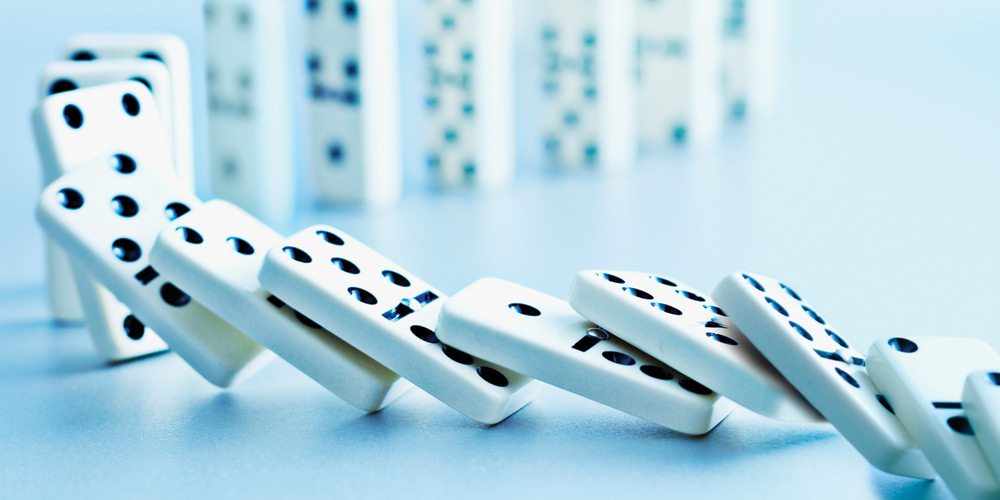 Once you've identified your unforced errors, be honest with yourself about their effects. Select a few of your most common mistakes and ask yourself these two questions: "If my direct report were making this mistake, how would I react?" and "If a friend were making this mistake, what would I do?" With direct reports, you probably wouldn't let those mistakes go unacknowledged, because you're responsible for giving those employees performance feedback and you care about their growth and development. And with friends, you wouldn't want people you care about to limit their potential due to a fixable issue. In the same way, you should care about how your actions affect your future as much as you would care about the future of your direct reports or friends. Now imagine that somebody you trust saw you repeatedly committing an unforced error. How would you want them to react? You'd probably want that person to prioritize candor over politeness. Increasing your self-awareness and asking for direct feedback can prevent you from being the last one to know about your own unforced errors.
In 2020, revenue from endpoint electronics will total $389 billion globally and will be concentrated over three regions: North America, Greater China and Western Europe. These three regions will represent 75% of the overall endpoint electronics revenue. North America will record $120 billion, Great China will achieve $91 billion and Western Europe will come in third totalling $82 billion in 2020, according to Gartner. "Overall, end users will need to prepare to address an environment where the business units will increasingly buy IoT-enabled assets without policies for support, data ownership or integration into existing business applications," said Alfonso Velosa, research vice president at Gartner. This will require the CIO's [and CTO's] team to start developing a policy and architecture-based approach to support business units' objectives, while protecting the organisation from data threats.
The hype is all about robots and AI killing jobs at one extreme end of the spectrum and about an AI-fueled utopia at the other. The reality, of course, is likely far more nuanced. In the business world, you can find a lot of gold in your basic, everyday operations -- the things your people do on a routine basis. Irrespective of your exact circumstances, you simply cannot afford to sit on the sidelines just because you're a small business. Technology is not going away, so every small business should understand that DX is important. Since digital business transformation involves cultural change, it's particularly crucial to get business leaders involved. Successful DX initiatives are led from the top. Small business leaders should get out of their comfort zones by making the time for forward-thinking initiatives, being open to risk-taking and understanding that they can't go it alone. Don't forget about the "transformation" aspect of DX. In my experience, transformations simply don't happen without a strategy.
Smaller companies are more likely to look to a vendor to supply a product. "I would see us working with one of our existing vendors to say, 'Are you forming an advisory panel or exploratory group of existing law firm clients that would want to roundtable about this and how do we see it as a benefit to the firm?'" Caraher said. He said that von Briesen & Roper would most likely work with its niche vendors in the document management space to see how they could incorporate distributed ledger technology into their products. Use of products employing distributed ledger technology would be a competitive advantage for his firm, Caraher said. For larger companies, once a use case has been identified, Rhodes said, the next step is to identify an architecture to address the use case. And as with all IT projects, IT will need to determine budget, deadline and whether the work can be taken on using internal resources or whether outside help is needed.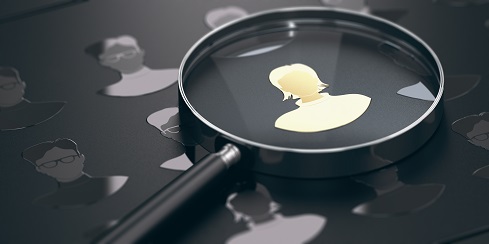 Finding and retaining high-quality IT and engineering talent can be challenging, especially when considering just how rare it is to find new hires with a real passion for their work. According to a Deloitte study, 64% of all surveyed workers, including half of executives and senior management, report being neither passionate nor engaged in work. You'll be able to tell right off the bat if a candidate has a passion for their work by the way they discuss their past accomplishments and future goals. You can uncover enthusiasm by asking questions such as: What made you decide to get into technology? How do you stay positive when a project hits serious roadblocks or setbacks? What has been your biggest career accomplishment so far? If a long pause follows any of those questions, you may need to move onto the next candidate. Candidates with a love for their work can usually cover these answers quickly and will get excited even about the opportunity to talk about past projects. At the end of the day, company leaders know that they have a lot of exciting work to accomplish but if team members stop enjoying it, the workload simply becomes unsustainable.
Korbinian Ibel, a director general at the ECB's supervisory arm, told Bloomberg: "There will be accidents, especially in the cloud. It's not that clouds are more vulnerable, they're actually often better protected than in-house systems, but they're seen as juicy targets." European banks are stepping up their use of cloud services from the likes of Amazon, Microsoft and Google. Germany's Deutsche Bank says it eventually wants to move the majority of its applications to the cloud from what it has called "expensive and inflexible physical servers". Up to now, Ibel told Bloomberg, big banks have tended to avoid putting "highly confidential data" into public clouds, but that may well change in the future as smaller challenger banks with little of their own infrastructure adopt wider cloud operations – enjoying lower costs and greater data flexibility as a result. This is when greater risk comes in. Ibel said: "We see the benefits of cloud computing. [But] the rule is that the banker is always responsible for their data and services.
Problems also arise when government agencies cannot determine customer intent. Response systems at contact centers often send customers around in circles, transferring them between agents. This is both frustrating for citizens and extremely costly for organizations. Despite investing significant amounts of money in automation, agencies continue to spend heavily on recruiting and training personnel to perform basic administrative tasks that, with the right design and planning, could be automated. In fact, training front-line service staff remains one of the biggest expenses for some government agencies. Customers can signal the same intent in many different ways. For example, a bank's customers may have many ways of requesting their account balance. By developing a detailed library of customer intents, cataloguing how and why customers are reaching out, government can, with the right technology, respond more effectively and efficiently.
The attraction is users will simply register their login credentials with websites and applications once, then the biometric information will supersede usernames and passwords. Fingerprint information is never stored on Google servers. It is maintained cryptographically on the device. This is a big deal. There are 2.8 billion Android users worldwide. Forbes calculates that 1.7 billion users will get the FIDO2 update. And FIDO2 is already supported across all of the leading internet browsers, including Google Chrome, Microsoft Edge, Firefox and Apple Safari. This follows a decision by Microsoft in 2018 to bring the same capability to 800 million Windows users through its Hello login. Faster, more secure logins make life easier for users. However, the real benefit accrues to enterprises, financial institutions, telecoms, insurance, and the government. Better authentication speeds ecommerce and banking transactions. It protects networks from malicious hackers and reduces the likelihood of fraud.
The good news is that the public has recognized the gravity of the problem. Breakthroughs in healthcare, smart traffic, connected communities, and artificial intelligence (AI) confer tremendous societal benefits but, at the same time, create chilling privacy risks. The bad news is that we're hardly ready to address these issues. As Berkeley professors Deirdre Mulligan and Kenneth Bamberger wrote in Privacy on the Ground: Driving Corporate Behavior in the United States and Europe, it's one thing to have privacy "on the books," but it's quite another thing to have privacy "on the ground." According to research by the International Association of Privacy Professionals (IAPP), more than 500,000 organizations have already registered data protection officers in Europe. Yet only a fraction of those roles can actually be staffed by individuals who are trained on privacy law, technologies, and operations. To rein in data flows across thousands of data systems, sprawling networks of vendors, cloud architectures, and machine learning algorithms, organizations large and small must deploy highly qualified people, technologies, and processes that are still in the early developmental stage.
---
Quote for the day:
"One must be convinced to convince, to have enthusiasm to stimulate the others." -- Stefan Zweig
---