The ways of doing roadmapping have existed for some time, but supporting software has not. Motorola is credited with the development of roadmapping in the 1970s to support integrated product and technology strategic planning. Unfortunately, many have struggled with drawing, and coloring boxes and connecting lines in different tools for over 20 years. This doesn't have to be the case today. ... Added analytical capabilities in this group of strategy and innovation roadmapping tools may cover techniques such as scenario planning , Delphi, Blue Ocean and more . Such analysis may be disconnected from in-flight efforts; but, such analysis may also allow for future plans to be considered in light of current state results. Analysis techniques for the Marketplace are also integral to creating and delivering strategy and innovation in many organisations. The marketplace we've profiled in our Market Guide for Strategy and Innovation Roadmapping Tools supports many of these techniques
Among the goals of the program are measures to protect NASA vehicles from collisions with space junk orbiting the earth, which can damage or completely incapacitate them, and the processing of highly complex data. At the helm of the research project is Dr. Jin Wei (sometimes credited as Jin Kocsis or Jin Wei Kocsis), an assistant professor with the University of Akron's Department of Electrical and Computer Engineering. A write-up published by the Collier Report of US Government Spending, which shares a significant amount of language with a project summary ostensibly penned by Wei, describes plans to develop a "data-driven resilient and cognitive networking management architecture." Wei's team will also conduct research into decentralized computing mechanisms that could prove instrumental in processing "the massive amount of high-dimensional data" often collected by NASA spacecraft.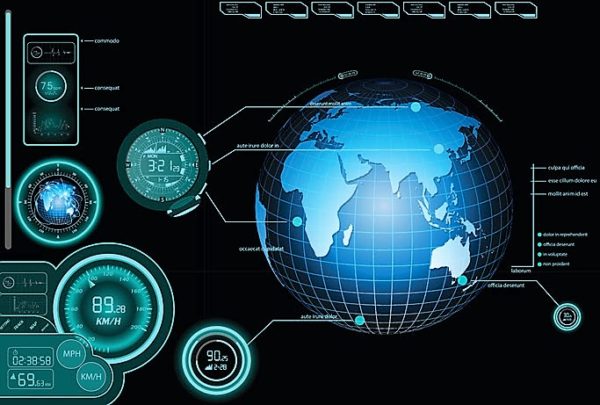 Digitally transforming enterprises (63%) is the leading factor driving greater public cloud computing engagement or adoption today. 66% of IT professionals say security is their most significant concern in adopting an enterprise cloud computing strategy. 50% of IT professionals believe artificial intelligence and machine learning are playing a role in cloud computing adoption today, growing to 67% by 2020. Artificial Intelligence (AI) and Machine Learning will be the leading catalyst driving greater cloud computing adoption by 2020. These insights and findings are from LogicMonitor's Cloud Vision 2020: The Future of the Cloud Study. The survey is based on interviews with approximately 300 influencers LogicMonitor interviewed in November 2017. Respondents include Amazon Web Services AWS re:Invent 2017 attendees, industry analysts, media, consultants and vendor strategists. The study's primary goal is to explore the landscape for cloud services in 2020.
The legal implications of a disruptive technology such as blockchain vary as the technology is applied to different sectors and applications. Some of the key considerations are as follows: ... Distributed ledger technology is, just as described, distributed. There is no fixed location of a transaction, a registry or an application. It is therefore critical that the parties to any arrangement involving this technology have expressly agreed and recorded the jurisdiction and governing law which is to apply to the arrangement. Some jurisdictions are starting to address the legal and regulatory matters around blockchain. ... Contractual and legal issues must be seen from a different angle with blockchain technologies. How are service levels and performance defined? What is the liability position? In particular, the enforceability of an arrangement involving blockchain should be considered carefully.
Artificial intelligence is transforming our lives at home and at work. At home, you may be one of the 1.8 million people who use Amazon's Alexa to control the lights, unlock your car, and receive the latest stock quotes for the companies in your portfolio. In total, Alexa is touted as having more than 3,000 skills and growing daily. In the workplace, artificial intelligence is evolving into an intelligent assistant to help us work smarter. Artificial intelligence is not the future of the workplace, it is the present and happening today. Time is not far when AI will be contributing to every business function to make transactions effective & efficient. Human Resources will not be able to stay form it for a long time and all HR professionals should embrace this change gracefully and make the most of it. Artificial intelligence is all about analysing, breaking down and transforming data into humanized format, which is easy to interpret and study. A good example of AI is the suggestions and predictions that we get from our smartphones without having to be reminded for the same.
A car company should no longer see itself as a car manufacturer, but as a software company that is in the business of helping move people from A to B. It should look at how the company can do so in the most reliable, comfortable and safe way. Whether it produces cars, self-flying taxis or develops an Uber-like app are then questions that can be asked. The same goes for, for example, a bank. They are not a financial institution, but a data company that enables people to store money and make transactions safely. Whether this is done using a cryptocurrency or as a mobile-only bank are then questions that can be asked. Nowadays, any company, regardless of the industry, should see itself as a data company. When seeing an organisation as a data company, it allows you to remove any inhibitors that prevent the business from delivering the product or service in the most efficient, effective and customer-friendly way.
These and many other insights are from the recently published study, Global CIO Point of View. The entire report is downloadable here (PDF, 24 pp., no opt-in). ServiceNow and Oxford Economics collaborated on this survey of 500 CIOs in 11 countries on three continents, spanning 25 industries. In addition to the CIO interviews, leading experts in machine learning and its impact on enterprise performance contributed to the study. For additional details on the methodology, please see page 4 of the study and an online description of the CIO Survey Methodology here. Digital transformation is a cornerstone of machine learning adoption. 72% of CIOs have responsibility for digital transformation initiatives that drive machine learning adoption. The survey found that the greater the level of digital transformation success, the more likely machine learning-based programs and strategies would succeed. IDC predicts that 40% of digital transformation initiatives will be supported by machine learning and artificial intelligence by 2019.
IoT is a key driver of both the machine learning and AI craze. With the volume of data produced by machines and people on a daily basis becoming unmanageable, it has become increasingly difficult to make use of this information — and the proliferation of connected sensors only serves to further up the ante. Without AI and machine learning, making heads from tails of this data is downright difficult and creates problems for businesses looking to use their data. With digital transformation at the forefront of many business initiatives, applying AI to IoT can help drive the innovation and business effectiveness that many companies are hoping to achieve. Applied correctly, companies can change the way they operate through the use of these digital technologies to realize key competitive differentiators. Some industries are more proactive in this regard than others, which is best observed in Constellation Research's recently released "Business Transformation 150."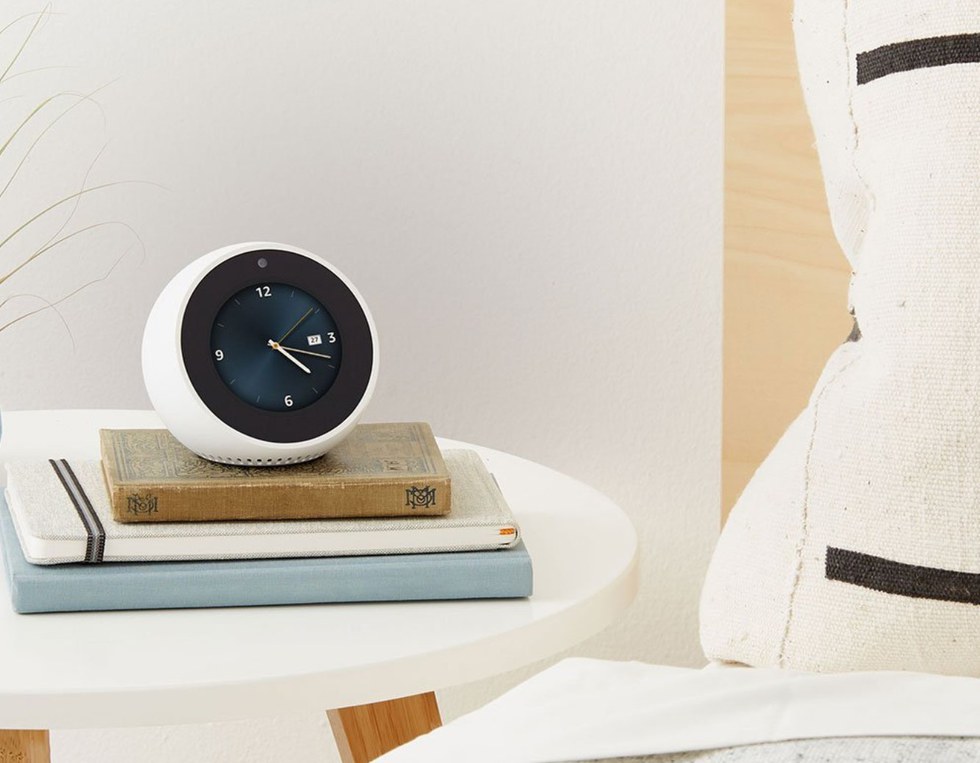 Finding Alexa or Google Assistant (or even both) inside a television or speaker is no longer a surprise. But as the smart home of the future finally becomes an attainable reality, artificial intelligence is appearing everywhere. At CES it was in fridges and ovens, washing machines, dryers and even light switches. Yes, we are at a stage where even the most humble of household devices — the light switch — has been given a microphone, speakers, and a blue pulsating light to indicate when it is listening and thinking. Somehow, while our backs were turned, our light switches became intelligent. The revelation of widespread surveillance efforts by the NSA and Britain's GCHQ are still a recent memory. Yet the giants of Silicon Valley are fitting microphones and cameras in every room of our house. The Amazon Echo Spot is designed as a bedside alarm clock — yet it has a small camera, an always-listening microphone and an always-on internet connection.
Administrations transact with citizens to provide them with trusted public services. They transact with businesses and governments, too. Sometimes citizens transact with government through business. Within strategic sectors, like energy or utility business, transacting is key. In an increasingly data-focused economy, transacting data can even be said to be a special type of virtualized critical infrastructure. This is why states and businesses need to focus on assuring trusted data structures. Blockchains and distributed ledgers, then, can be considered a tool for ensuring data integrity, immutability and trust. It does not mean we need to port everything to blockchain. But it can mean provide an additional, transaction layer to existing data structures, a robust audit trail on what happens on our critical infrastructure. In this way, the possible role of distributed ledgers within digital state infrastructure too often goes unrecognized.
---
Quote for the day:
"Strength is when you have so much to cry for but you prefer to smile instead." -- Unknown
---