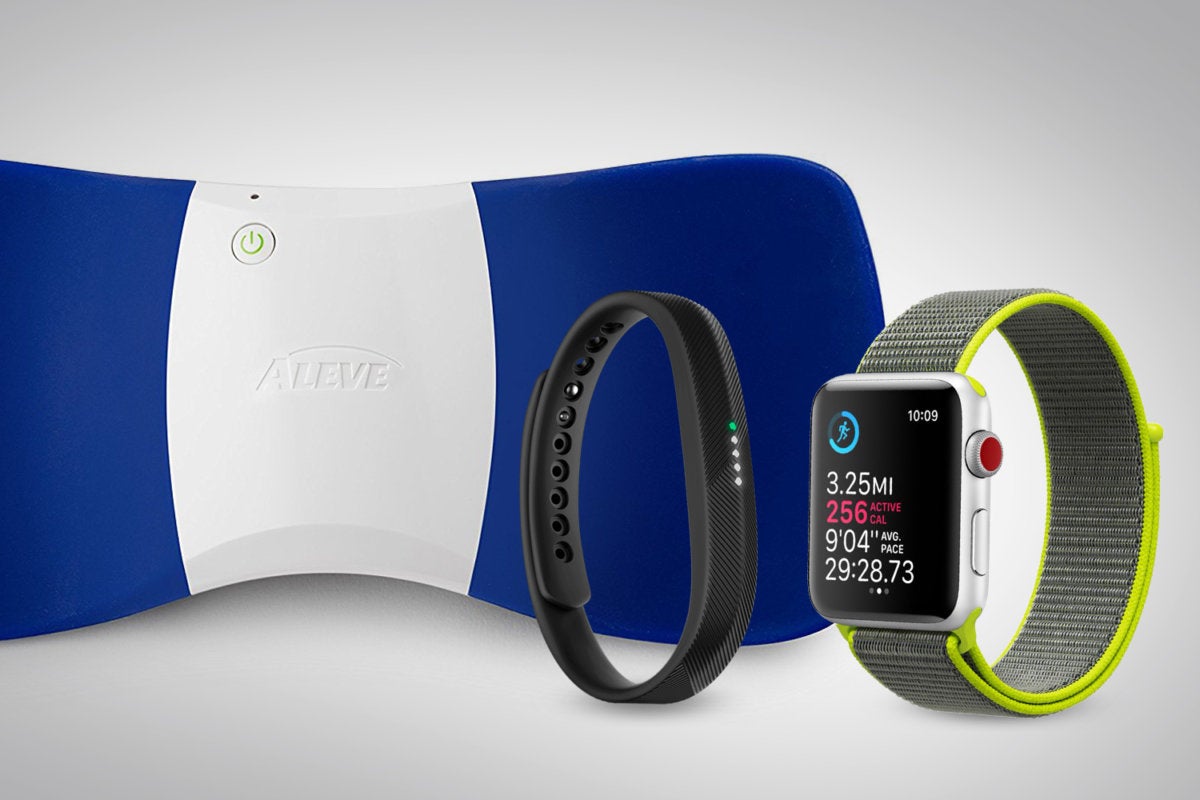 Chances are your friends and family are going to stuff themselves silly with unfathomable calories between now and 2018. ... Not all of the gear below is geared toward weight loss and exercise, but everything isdesigned for general health and wellness, and I have direct experience with every single product. ... The home system comes with a foam pad that anchors the straps to a door frame, but I bought the optional steel anchor point that bolts into ceiling lumber. It's an extremely versatile (and challenging) workout tool. So what makes this high-tech? It's the TRX mobile app, which includes a wide variety of targeted workout routines, complete with video demos that illustrate exactly how to do each exercise. The mobile app can also elegantly balance the audio volume from your phone's music player with workout instructions from the app. The TRX app hooks into various heart rate monitor too, but Fitbit and Garmin devices aren't supported.
Definitely. From cost containment to hybrid strategies, CIOs are getting more creative in taking advantage of the latest offerings and the cloud's economies of scale. This is being fueled by the need for enterprises to scale their resources to serve their customers better. The adoption of hybrid cloud has multiple benefits and serves as an ideal foundation to build a digital enterprise. It provides interoperability and helps a company's systems become far more compatible with other systems. One of the key benefits of a hybrid cloud is provisioning at a lower cost and high speed (as and when required functionality of the public cloud component). A properly configured hybrid cloud solution changes the conversation between IT and the business as it shortens timeframes and expands possibilities. Hybrid cloud helps companies get a combination of the private and the public model and enables them to innovate and iterate faster at a lower cost.
Suddenly the definition of Content has been broadened as a "center of everything," to be identified, accessed, re-purposed and distributed. The practice of managing content will effectively help organizations take operational control of their data and intellectual property in order to deliver a business's growth potential. Strategy in a digital world needs to be intentional and grounded in good design that strives to adhere to business requirements and provides an organized solution for those it impacts. But what exactly is this transformation, what does it impact upon, and, as importantly, how is it done? The new strategy for success is built around customers, your data and your content. At face value this may sound daunting, but ensuring harmony and an uninterrupted cycle of ongoing transformation is what every business needs to excel in this new age of digital. Success is within reach if your organization can honor and embrace the following tenets
In 2018, expect at least one data analytics vendor to open source its middleware (i.e. services layer) and encourage competitors and others to plug into it. The data analytics middleware will have a robust SQL and programmatic interface (API) that serves as a universal semantic layer for both analytics capabilities on the front-end and data assembly, integration, and preparation functions on the back-end. Customers have long wanted vendor-agnostic middleware for data analytics, and the time is right for one or more courageous vendors to step forward and open up the crown jewels. Data Engineering becomes the new in-demand skill as companies seek top talent to design and build data pipelines and data services. Data engineering will be recognized as a multi-disciplinary skill that spans database architecture, microservices architecture, data modeling, programming, Hadoop technologies, NoSQL databases, and data stream processing.
Mike Schwartz—a blockchain expert and partner at BCG Digital Ventures—began his talk by asking how many people in the room were from companies that act as intermediaries. He then proceeded to describe how blockchain can "cut out the middleman." He sketched out ways that blockchain can be leveraged to create industry and sector platforms that offer radical transparency and traceability of, for instance, supply chains and transaction histories. Schwartz also predicted that many of blockchain's current technical limitations related to speed and cost are on the cusp of resolution—as early as 2018. As a consequence, executives need to carefully assess what blockchain could mean to their businesses and rethink their strategies in that context. Brooks CEO Stephen Schwartz said that a study of who was citing the company's patents revealed that the company had a key capability for controlling motion in a range of cryogenic application environments and opened management's eyes to the opportunity in the storage and transfer of biological samples.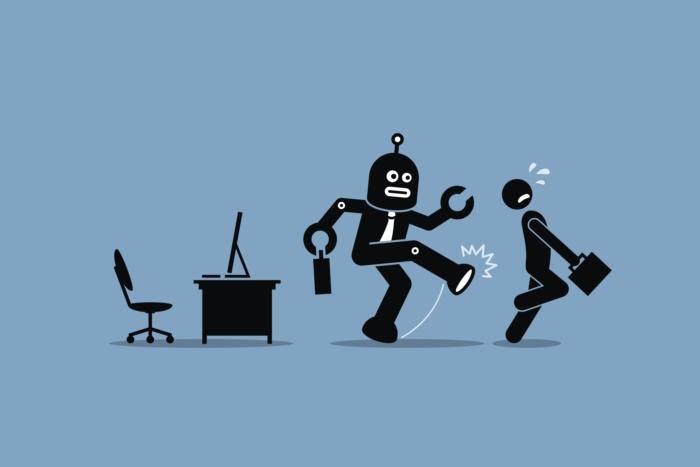 "Unless you already know about machine learning and how to bring it to production, you probably don't understand the complexities that you are about to add to your company's life cycle. On the other hand, if you have done this before, well-done machine learning can definitely be a really surprisingly large differentiator," Dunning says. Open source projects like TensorFlow can dramatically improve an enterprise's chances of machine learning success. TensorFlow "has made it possible for people without advanced mathematical training to build complex—and sometimes useful—models." That's a big deal, and points to TensorFlow, or other similar projects, as the best on-ramp to machine learning for most organizations. ... A successful dataops team involves complicated lines of communication and a multipronged development process. Couple those complexities with the reality that machine learning systems "can easily have hidden and very subtle dependencies," and you have a perfect form for things going awry.
When it comes to consumer VR, the technology remains expensive and gaming dominates the landscape. Consumers today need to buy expensive, dedicated hardware to get a true VR experience. Prices of this equipment are likely to fall in 2018, while smartphone VR headsets will also get cheaper and better. Apps will become more diverse—we'll see a healthy mix of educational, simulation, virtual tourism and entertainment applications come to market. AR captures the world through a mobile device camera and puts a digital overlay on the video and image the user sees on the display. Applications are numerous—from seeing how furniture you're browsing on a retailer's website might look in your lounge to providing labels and information about the parts in your car when you're trying to find out why it won't start in the morning.

In order to address this constant shift, organizations must realign and reorganize. The focus of the leader has now shifted from protecting data to managing the risks associated with data as well as analyzing and reducing vulnerabilities associated with cyber security risks. With this shift, has emerged a new role: The Chief Information Risk Officer (CIRO). The CIRO role brings a new and strategic opportunity for security leaders. The main job of Chief Information Security Officer (CISO) and chief information officer (CIO) has been to implement security technologies, protect data, and keep assets secure. However, the role of a CIRO goes beyond it. It extends beyond security to managing information risk as well as providing a unified risk perspective to the Board of Directors. It must involve defining a risk appetite and setting up right controls to maintain cyber resilience and manage the threat landscape of the organization.
With all the talk about cognitive and artificial intelligence (AI) technologies in business circles today, it's natural to wonder whether these capabilities are having any measurable impact. So we asked some of the most aggressive adopters of cognitive technologies how they have fared to date, focusing on 250 "cognitive-aware" leaders within "cognitive-active" companies. Why this group in particular? Not only can early-phase signals from such early adopters provide a view from the front lines of these important developments, but many other executives are simply not yet sufficiently knowledgeable about cognitive technologies. So what did these leaders tell us? When these technologies are effectively integrated into workflows, they can directly influence how organizations accomplish tasks, make decisions, create engaging interactions, and generate stronger business outcomes.
Imagine how bad this is going to get on the day some negative news hits the wires and the really significant holders of bitcoin decide, "I've had enough of this. I've made my money. I am bailing." The majority of bitcoins are held by a tiny percentage of the market. 40% are held by 1,000 people . Those few major holders can crash the market whenever they want. As anyone who remembers the market crashes of 2000 and 2008 knows, these things happen fast. Billions get wiped off the market in minutes. People who need to cash out now, but who are an hour or so behind the news, can lose their shirts. It is brutal. And blockchain just isn't equipped to deal with it. Part of the increase in transaction time has, no doubt, been caused by the recent arrival of new, less knowledgeable investors who are coming into the market only because they have seen the headlines about the price of bitcoin going up, up, up.
---
Quote for the day:
"If you care enough for a result, you will most certainly attain it." -- William James
---