In the late '90s, the Internet changed business. We also saw a new set of businesses emerge at that time that were only possible because of the arrival of that new technology. With the benefit of hindsight, it is clear that there was a difference between Barnes & Noble putting up a website and Amazon being a "digital native" organization, even if it was not obvious at the time. With DAOs, we are witnessing the birth of entirely new way of coordinating, aligning, and rewarding work. The blockchain-native entities built on platforms like Aragon, Colony, District0x, DAOStack, and the competitors that are bound to follow are going to pose a threat to incumbents who cannot react as quickly. More importantly, they will enable entirely new types of organizations that will change the world just as Facebook, Amazon, and Google did the last time around.
CFOs must reach across the enterprise to act as a catalyst for innovation, but many are hampered by fragmented, decentralized systems. Forty-eight percent of CFOs surveyed for PwC's 2017 Global Digital IQ Survey cited outdated technology as an emerging barrier to successful digital initiatives, while 40 percent said data and technology integration would be the biggest challenge they would need to overcome. This IT fragmentation is in addition to the typical organizational and process issues most enterprise executives face. When finance professionals spend more time gathering data than analyzing it, or adjusting and reconciling entries manually rather than predicting future outcomes, they're experiencing the effects of fragmentation. Intelligent automation helps alleviate the symptoms of IT fragmentation in three ways:
The idea behind that is to let the vehicle learn where the students commonly are at what time of the day to improve the efficiency of the solution. For example, it could move to a dorm area in the morning and remain stationary for students to take out their parcels as they pass by the vehicle in the morning on their way to the lecture, and drive to the cafeteria around lunchtime. It is planned that the students will also have the ability to communicate with the delivery vehicle via a smartphone app or a similar kind of web platform. The ZJU is the only university with such a test run right now and it's in an early stage, but it could already be seen around the time of the Singles' Day. The vehicle itself has been provided by Cainiao, a logistics subsidiary of Alibaba. Taking into account that both the university and Alibaba are located in the Chinese city of Hangzhou, it makes sense to deploy experimental vehicles in a ring-fenced environment.
In most real worlds, they don't acknowledge each other, perch on different stools, chug different drinks, and go their separate ways. The more data explodes, the more decision making practices remain the same. I was recently talking to a COO who described his role as the ability to take the most impactful decisions with the thinnest possible information. It is the nature of data – Big or Otherwise. We keep talking of social feeds and Facebook posts and mobile phone penetration. All of these make for great story telling. But unless the information extracted from these sources is explicitly useful taking a marketing decision – in talking to a customer, creating a campaign, or driving a cross-sell, it is of limited value. It is this absence of a meaningful connect between data sciences and marketing that we need to bridge.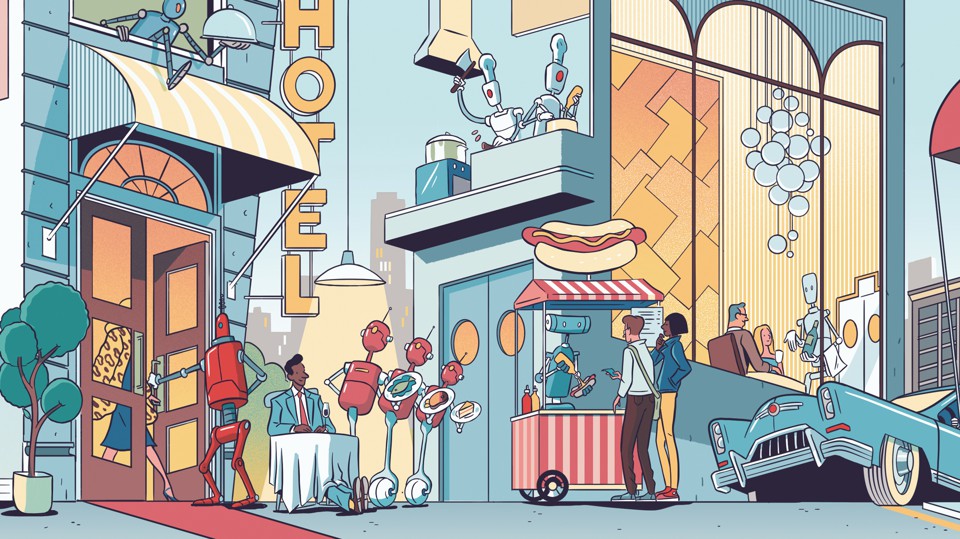 Business owners insist that robots will take over work that is dirty, dangerous, or just dull, enabling humans to focus on other tasks. The international chain CaliBurger, for example, will soon install Flippy, a robot that can flip 150 burgers an hour. John Miller, the CEO of Cali Group, which owns the chain, says employees don't like manning the hot, greasy grill. Once the robots are sweating in the kitchen, human employees will be free to interact with customers in more-targeted ways, bringing them extra napkins and asking them how they're enjoying their burgers. Blaine Hurst, the CEO and president of Panera, told me that his no-longer-needed cashiers have been tasked with keeping tabs on the customer experience. Panera customers typically retrieve their food from the counter themselves. But at restaurants where they place their orders at kiosks, employees now bring food from the kitchen to their tables.
Cryptocurrency has revolutionized currency transactions, and now people are finding even more uses for the digital currency technology. When startups need to raise money to get their businesses off the ground many are turning to ICOs, or Initial Coin Offerings, to fund their projects in an unregulated way. This method is similar to IPOs and even crowdfunding in that investors own something related to the company when they make an investment. Just like IPOs and Crowdfunding there is no guarantee you will ever get your money back. The risk in investing in ICOs comes from the fact that there is a small percentage of people taking advantage of the fact there are no regulations by scamming unsuspecting investors. Jordan Belfort, better known as the Wolf of Wall Street, has warned against ICOs, calling them the biggest scam going as well as way worse than anything he ever did.
"A true fluid neural integration is going to happen," Leuthardt says. "It's just a matter of when. If it's 10 or 100 years in the grand scheme of things, it's a material development in the course of human history." Leuthardt is by no means the only one with exotic ambitions for what are known as brain-computer interfaces. Last March Elon Musk, a founder of Tesla and SpaceX, launched Neuralink, a venture aiming to create devices that facilitate mind-machine melds. Facebook's Mark Zuckerberg has expressed similar dreams, and last spring his company revealed that it has 60 engineers working on building interfaces that would let you type using just your mind. Bryan Johnson, the founder of the online payment system Braintree, is using his fortune to fund Kernel, a company that aims to develop neuroprosthetics he hopes will eventually boost intelligence, memory, and more.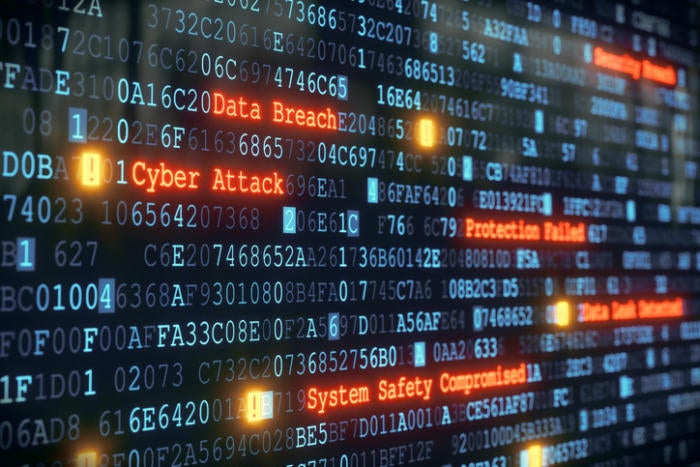 Despite years of innovation and VC investment, vulnerability management remains one of the biggest operational challenges for most organizations. Why? It's a numbers game — large enterprises have thousands of systems with different software revisions and configurations deployed across global networks. How do you prioritize patching activities when CVE scores and vulnerability scanning tools report thousands of high-priority incidents requiring immediate remediation? In the past, we used analogue tuning to define which systems were considered mission-critical, but this didn't provide a level of useful granularity. Fast forward to 2018, and risk-based intelligent vulnerability management tools can consume terabytes of configuration data, asset data, vulnerability data, and threat intelligence to create a fine-grained analysis of which systems really need immediate patching.
In the digital economy, where the only certainty is change, the only sources of lasting competitive advantage are knowledge and skills. While companies are looking to keep pace with their competition, 64% of respondents to a recent IDT survey said they do not have the resources with the skills necessary for digital transformation. Skills and lifelong learning are the key enablers for innovation adoption and form the foundation for effectively executing digital strategies. By 2020, one in five core skills in the workplace will be different than they were in 2015, and complex problem-solving, critical thinking, and creativity are viewed among the top five most-needed skills, according to the World Economic Forum. This is an important change in the nature of work and needs to be taken seriously by individuals and organizations alike.
It is a frustrating truth that software systems sometimes fail. These failures impact the system's users, therefore a primary goal of the system's developers is to minimise the failures and their impact. Fortunately, every failure provides learning opportunities to improve the resilience of the system. The "Learning from Unintended Failures" pattern is a four-step approach where unintended system failures are identified, resolved as quickly as possible to limit impact and then analysed to establish root cause. Improvement ideas are generated based on the analysis and then delivered. This pattern appears very well-known—even obvious—to many at first glance. The real benefits from this approach are only gained, however, if the analysis is effective and thorough and the ideas are actually implemented. This pattern describes an effective method for gaining real system improvements following system failures.
---
Quote for the day:
"Be a Strong Leader, Even If You Follow a Weak Leader." --
Miles Anthony Smith
---