Mobile carriers can divide, or "slice" networks into different tracks for different devices or applications. Organizations can enable devices and workstations to have separate networks, all on the same carrier. In practice, this looks a lot like rerouting traffic. A collaborative meeting that requires a lot of bandwidth won't mean that another team experiences delays or poor network coverage. Organizations can have more control over how they distribute coverage to minimize lost time and productivity. Ultimately, this will make remote work more sustainable. While 2020 may have been the year of transitioning to working remotely, 2021 has proven so far that remote work is here to stay. ... We're only beginning to see the potential of 5G and AI working in tandem. Recently, IBM partnered with Samsung to leverage AI for mobile devices operating on a 5G network. Their goal was to build a platform that generated alerts for firefighters and law-enforcement officers and addressed issues before they escalated.
In an era of mass personalisation and technological innovation, organisations increasingly need to make consideration of the way they use consumer data a part of their organisational culture. Since the GDPR's inception back in May 2018, there have been some encouraging findings indicating that consumers are increasingly willing to share their data in exchange for personalised services and improved experiences. In addition, marketers are more confident about their reputation in the eyes of consumers. However, there is still a long way to go to improve consumer trust in marketing and highlight how data can be used as a force for good. Recent Adobe research reveals that over 75 per cent of UK consumers are concerned about how companies use their data. What's more, an ICO report found that when consumers were asked if they trust brands with their data, little over a quarter (28 per cent) agreed. This proportion must be much larger if businesses are to truly thrive in the digital age. With technologies such as machine learning having a transformative impact on business, there is little doubt that, as they continue to evolve, the data sets they rely on will be key to a competitive advantage.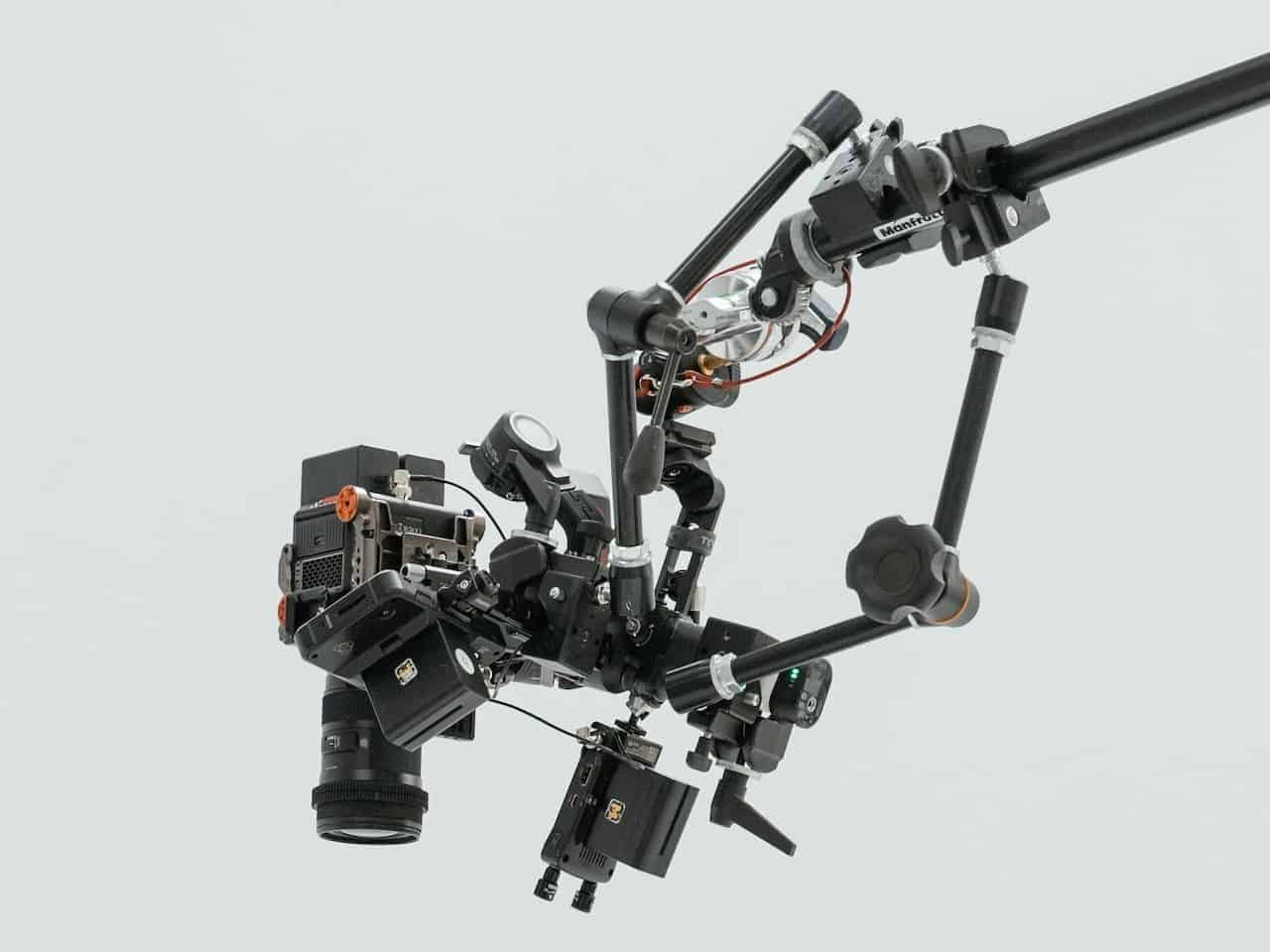 IoT security has become crucial for organisations looking to successfully implement IoT solutions. This is because digital transformation acceleration has led to an influx of devices coming online. With the exponential growth in the number of devices now connected to the internet, the attack surface has also gotten significantly larger. Opportunistic cybercriminals now have more entry points – from insecure connections, and legacy devices to weak digital links – to take control of these IoT devices to spread malware or gain direct access into the network to obtain critical data. For IoT devices, the risks are doubly high for two reasons. Firstly, IoT devices typically do not come with in-built security functions, which makes them an easy target for hackers. Secondly, IoT devices, especially those that are small or light, can be easily misplaced or stolen. Unauthorised users who have gained physical possession of the devices can easily access your network. This is also why cybersecurity is now a huge area of focus for IoT devices and software. On the other hand, failure to secure IoT ecosystems could lead to eroding trust in their potential across the organisation, as well as wasted investment costs.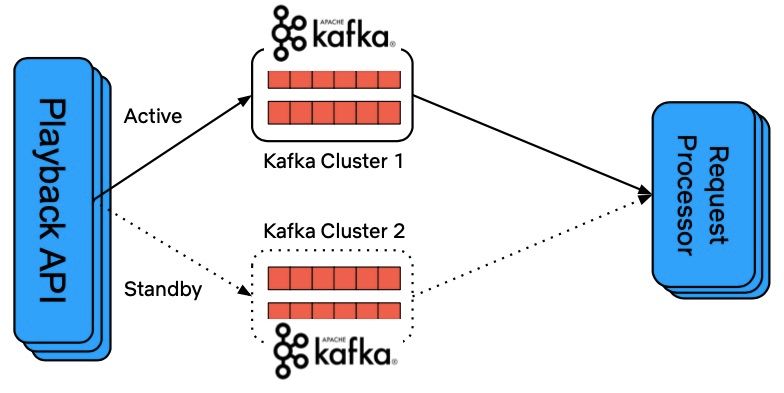 There are two potential sources of data loss. First: if the Kafka cluster itself were to be unavailable, of course, you might lose data. One simple way to address that would be to add an additional standby cluster. If the primary cluster were to be unavailable due to unforeseen reasons, then the publisher---in this case, Playback API---could then publish into this standby cluster. The consumer request processor can connect to both Kafka clusters and therefore not miss any data. Obviously, the tradeoff here is additional cost. For a certain kind of data, this makes sense. Does all data require this? Fortunately not. We have two categories of data for playback. Critical data gets this treatment, which justifies the additional cost of a standby cluster. The other less critical data gets a normal single Kafka cluster. Since Kafka itself employs multiple strategies to improve availability, this is good enough. Another source of data loss is at publish time. Kafka has multiple partitions to increase scalability. Each partition is served by an ensemble of servers called brokers. One of them is elected as the leader.
Connectivity is the bedrock of IoT solutions, and flexible infrastructure such as 5G can support expanding requirements. 5G also helps reimagine existing use cases and explore newer and transformative use cases that could not be supported by current connectivity technologies. By 2025, forecasts suggest as many as 75 billion IoT connected devices, nearly 3x the number in 2019. Of course, like all other technologies, networks will evolve to be self-optimized with automation, analytics, and artificial intelligence (AI) working across a multivendor cloud ecosystem. Telecom providers will, therefore, need to focus their network engineering efforts on extreme agility at scale, acceleration through execution excellence, and strong thought leadership and innovation. Essentially, IoT, 5G, and cloud technologies will play a crucial role in digital transformation of organizations across industry sectors, and move the enterprises towards Industry 4.0, a term popularized by Klaus Schwab, founder of the World Economic Forum, to represent the evolution of the fourth industrial revolution riding on increasing interconnectivity and smart automation.
GCCs have emerged a serious influencer of tech talent supply as they control over a quarter of the total tech workforce in India, he said. "Deep-pocketed GCCs have the advantage of buying talent at a higher price tag as they are comparatively lower volume talent consumers. GCCs are hence known to trigger wage wars against IT service players and other cohorts of tech, especially on hot and niche skill sets. GCCs have hence not just constricted talent supply funnels but also made it pricier for the IT services sector," said Karanth. Wage hikes apart, GCCs also offer a huge brand pull by allowing fresh hires to directly engage with top global brands. Such talent used to earlier engage with some of these brands as employees of IT services firms on project deployments. According to data shared by Xpheno, 23% of talent from the IT services sector has had one or more career movements over a 12-month period through July. With the tech sector recording high attrition rates, ranging from 8% to 37%, the talent movement rate of 23% is in line with the average attrition rates seen in the industry during the period.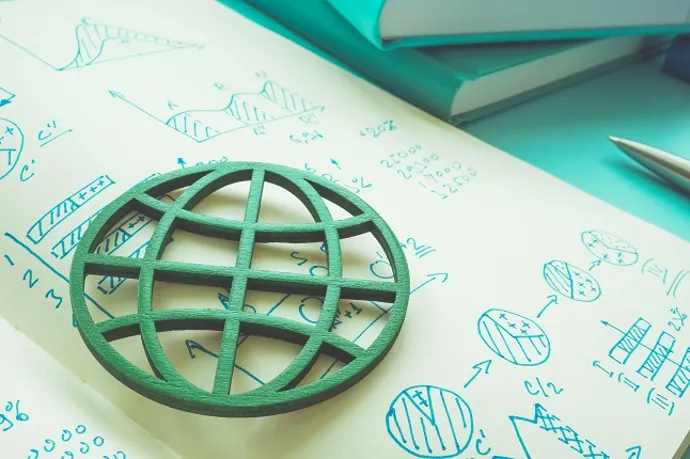 Sustainable sourcing starts with a basic requirement: "It's essential to know who you're buying from and where you're buying," O'Connell says. These decisions impact the environmental footprint -- including exposure to climate change, energy efficiency of the grid, production requirements, and circularity considerations. They also provide some direction about specific vendor or supplier risks. Vetting existing and new suppliers is essential. There's a need to understand a partner's sustainability goals and whether the firm is a good match. Their practices -- and their risks -- become part of a buyer's practices and risks. "The engagement strategy should be tailored to drive collaboration and provide support to help both companies achieve their sustainability goals," O'Connell explains. Ensuring that suppliers can produce enough plant-based materials, alternative fuels or low-carbon concrete is critical to mapping out a carbon reduction plan. Scarcity is a common problem with alternative materials and products.
"In some respects, IT leaders should be more concerned about the 'quiet quitters' in their workforce than those who actually leave the organization. Notwithstanding the inherent challenges of losing an employee, IT leaders can at least take proactive steps to replace the role with the appropriate talent and skill sets.The situation is not as clear when it comes to quiet quitters. IT leaders must approach quiet quitters with caution and take steps to determine the underlying root cause for this behavior. If 'disengagement' from work is the trigger, IT leaders must take remedial measures not to lose the employee 'emotionally' even though they are physically there. Physically absent employees are easier to replace than emotionally absent workers. ... "Quiet quitting is synonymous with healthy boundaries. So is this concept a good or bad thing? Should HR leaders be concerned? It boils down to the single-most valuable lesson the pandemic already taught us: managing employees is not what it used to be. Companies have to adapt. Now more than ever, we have to enable employees to succeed in a more autonomous and self-guided way, and part of that is integrating work into employees' lives, not life into their work.
The sanctions are a demonstration that the United States is willing to use its sway over the global financial system to dissuade other governments from cyberattacks against allies, said Dave Stetson, a former attorney-adviser in the Office of the Chief Counsel at the Treasury Department's Office of Foreign Assets Control. Today's sanctions demonstrate "that the U.S. views those cyberattacks against third countries as affecting U.S. national security and foreign policy" and that the White House is prepared to "impose sanctions on the person who perpetuate those attacks," he told Information Security Media Group. Technically, the Specially Designated Nationals list of sanctioned entities only affects American institutions and individuals, but a new addition is actually a global event. Transactions between foreign entities can easily involve U.S. financial institutions. The federal government hasn't been shy about going after banks that do business with sanctioned individuals even if there's just a momentary nexus to an American financial institution, said Stetson, now a partner with law firm Steptoe & Johnson. Foreign banks also have reputational and customer selection concerns, he added.
Raising trust levels cannot be addressed in isolation: it requires high-level governance principles and guidelines. Governance frameworks (including data governance ones) must be in place if societies are to anticipate and shape the impact of emerging technologies. Their absence would create scenarios where the digital revolution, like all revolutions, eventually devours its own children. The realisation has emerged that if we are not able to leverage technology for bringing out the best in humans, we are potentially headed for scenarios in which society is fractured and some of our core organisational principles, such as democracy, can be perverted. The COVID crisis turned the digitisation priority into a digitisation imperative. In parallel, new tensions have appeared that could lead to a splintering of the Internet (splinternet), for example. Some would even argue that the metaverse that we seen emerging in front of us is already splintered from the start, and that its rapid far-west-style growth will lead to intractable issues if some sort of guiding principles are not adopted soon.
---
Quote for the day:
"People buy into the leader before they buy into the vision." -- John C. Maxwell
---