Who'll buy it? Probably not you, at least to start. Raibert didn't reveal price plans, but said the SpotMini robots could be useful for security patrols or for helping construction companies keep tabs on what's happening at building sites. SpotMini can be customized with attachments and extra software for particular jobs, he said. Eventually, though, the company hopes to sell it for use in people's homes. "Most places have something where wheels don't get you everywhere," Raibert said. "We think SpotMini can go to a much larger fraction of places." Boston Dynamics is among the highest-profile robot companies out there. It made a bang with its gas-powered Big Dog quadruped, which could navigate challenging terrain while keeping its balance. Later, the company unveiled Atlas, a humanoid robot that can do flips, pick up boxes and can now run. SpotMini, whose development began while Boston Dynamics was a Google subsidiary, is remarkable for being cute, as well as fascinating to watch. That's pretty valuable given how leery a lot of us are about our future robot overlords.
When using the original dataset, Information about the target label crept into the training data. Boat and body are only known in the future after the event has already occurred. They are not known in the present when making the prediction. If we train the model with such data, it will perform poorly in the present, as that piece of information would not legitimately be available. This problem is known formally as hindsight bias. And, it is predominant in real-world data, which we've witnessed first-hand while building predictive applications at Salesforce Einstein. Here is an actual example in the context of predicting sales lead conversion: the data had a field called deal value which was populated intermittently when a lead was converted or was close to being converted (similar to the Boat and Body fields in the Titanic story). In layman terms, it is like Marty McFly (from Back to the Future) traveling to the future, getting his hands on the Sports Almanac, and using it to bet on the games of the present. Since time travel is still a few years away, hindsight bias is a serious problem today.
HTF MI recently introduced new title on "Global Cloud-Based Product Lifecycle Management Market Size, Status and Forecast 2025" from its database. The report provides study with in-depth overview, describing about the Product / Industry Scope and elaborates market outlook and status to 2025. The Report gives you competition analysis of top manufacturer with sales volume, price, revenue (Million USD) and market share, the top players including Dassault Systemes, Siemens AG, PTC Inc, Oracle Corporation, SAP SE, Autodesk, Inc, Arena Solutions, Aras, Infor & Accenture PLC. In this report Global Cloud-Based Product Lifecycle Management market classified on the basis of product, end-user, and geographical regions. The report includes in-depth data related to revenue generation region wise and major market players in the Cloud-Based Product Lifecycle Management market.
Sadly, service delivery today is anything but routine, predictable or scalable. Take a new application built in the cloud – an issue with the cloud provider could lead to all customers being locked out of their service. With each and every customer suddenly needing assistance, scaling up to cope with the problem is difficult; diagnosing the issue with a supplier is also tricky. Coping with a bigger problem and automating responses where possible is therefore necessary. In the State of the Service Desk Report, 13,000 service desk teams provided their insights into what is working and what is needed to cope in future. Around 69 per cent of front line responders stated that they spent too much time firefighting, rather than being able to plan ahead through better problem management. Similarly, around a quarter pointed to increased automation as essential for their efficiency. Yet each company will have to look at its own approach to automation – there is no one size fits all solution. There are a number of new options that service teams can take to evolve their approach – voice, AI and search.
Enabling employees to do meaningful work is critical to employee engagement, and requires a consistent feedback loop and the right systems and processes to support them. Technology can be a powerful accelerant that offloads mundane tasks and allows employees to apply their skills and expertise to the things that technology can't do—innately human things that require empathy, connectivity, communications, and influence. Unfortunately, many healthcare organizations are still operating on legacy systems and their employees are bogged down by slow technology that prevents them from fully engaging in their jobs. These employees end up spending significant time working on things that they weren't hired to do such as piecing together and fact-checking spreadsheets and reports—activities that they should be able to do within the technology. The right technology will allow your workforce to do their best work by making what encompasses their role more automated, manageable, and efficient. And as regulations and patient expectations continue to change, the systems you choose should be agile enough to change with your organization's needs.
As the world starts warming up to the Open banking culture, there is always going to be this tug of war between control and agility. As regulators tune their policies around data sharing and open banking, they will have to make decisions on how much control Financial services firms have over customer data. At the same time it is also critical to work towards an agile open banking framework within a controlled and secure data sharing ecosystem that takes care of customers' interests. UK, like in most other aspects of Fintech, has been spearheading open banking in policy and execution, but it would be myopic to assume that open banking starts and ends in the UK. I have touched upon different regulatory approaches to open banking and customer data sharing across the globe in my previous posts. Today, I focus on three of my favourite Fintechs in the UK that are regulated to provide open banking services. ... These players and a few others not only add efficiencies for their business through open banking APIs and data analytics, but also create opportunities for businesses partnering with them.
So, why didn't Build start with that? For exactly the same reason that reactions to Google Duplex has been so divided: Because technology powered by AI has the potential to make our lives far, far better -- or far, far more unbearable. Microsoft showed a meeting room camera system that recognised people walking into the room, greeted them by name, and transcribed every word they said -- even if their deafness made them a little harder to understand. That deaf team member could join in at an equal level with everyone else, and so could remote colleagues. Everyone got a list of what they had said they were going to do, delivered to their to-do lists. Empowering and convenient -- exactly the kind of system the $25 million AI for Accessibility grant programme Nadella announced is there to create. The same system in a railway station in a country with an authoritarian government, or even left on in an HR meeting room where someone is trying to report an abusive boss, would be deeply worrying. Google showed its Duplex assistant phoning a restaurant and sounding enough like a human to be treated like a real customer.
The direction that cloud services and cloud providers are heading in at the moment can quite accurately be described as two major points. Cloud providers seem to be focusing primarily on, number one: expanding their infrastructure and make it available in a number of different geographical locations, and number two: ensuring a variety of options and services be available for their users including IaaS and Paas layers so they are not turned away. One may raise the question of cloud providers not as actively working on creating security solutions but it is negated by the shared responsibility model currently adopted by them which envisions cloud security to be both, the provider and the user's responsibility, equally. This is why a hybrid cloud system seems to be the ideal solution as it allows enterprises to remain on top of the tech race with the cloud yet be able to retain critical work on-premise to ensure its utter security. Despite a great number of entrants finding a haven in the cloud and data centre technologies, a proper and flexible security solution for the hybrid cloud systems still remains to be formulated.
The Clean for Teams training is all about getting the team to be curious and supportive of each other using Clean Questions. It works wonders as long as people use no more than three questions in a row at a given time, keeping it light and not going as deep as you might in professional performance coaching or therapy. In a recent workshop I gave, two colleagues were pairing up to practice the questions that they had just learned. They decided to use as a topic a discussion they had had the prior day at work. During the debrief, one commented that the trajectory of the conversation had been richer and more revealing than had been the conversation the day before. They used only a few questions and had had only 15 minutes of exposure to Clean Language. So yes, it is possible with the right guidance to put it to use in your everyday work, whether in a coaching relationship or not. You will experience an improvement in the way people relate to you and you to them, which is one of the outcomes of good coaching. The conditions for peer-to-peer coaching include having a space to listen, and a technique to separate out your own thinking so that you can stay within the mental model of the person you are listening to.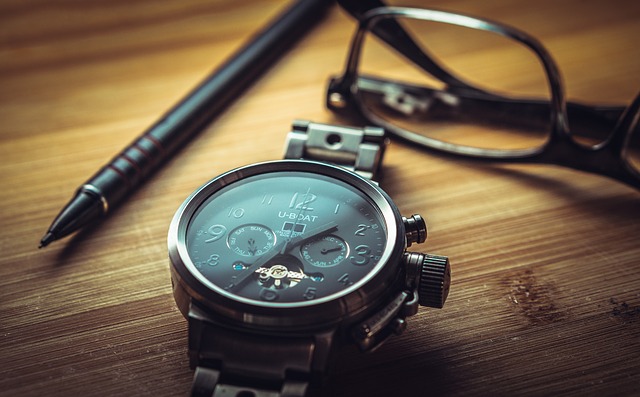 The ultimate goal, of course, is for processes, errors, and bottlenecks to be managed in ways that are totally transparent to end users, as microservices-based platforms fix themselves with the help of microservices analytics. In the event of a bottleneck, for example, an end-use customer who tries to buy a widget or service on the Web would ideally never receive an error message that might prompt the user to "try again later." Developing microservices orchestrations and associated analytics capabilities are easier said than done in-house, of course. To that end, third-parties have emerged with solutions and services for those organizations that lack resources to develop the architectures in-house."Microservices are moving toward mainstream use today and often show many integration points with existing monolithic enterprise applications," Torsten Volk, an analyst for Enterprise Management Associates (EMA), said. "Meanwhile, vendors of DevOps-centric application and infrastructure analytics software are stepping up to monitoring this often complex and dynamic world of applications consisting of shared services with often disconnected release schedules."
---
Quote for the day:
"To make a decision, all you need is authority. To make a good decision, you also need knowledge, experience, and insight." -- Denise Moreland
---