Faster time to market is a competitive necessity, and this pressure isn't disappearing any time soon. The speed of business metabolism needs to increase. When banks noticed that there was no point fighting against FinTech startups, they collaborated with them. Today, many large banks are pumping millions of dollars into startups. So how can organizations gear up to the speed they need to win in this new, bold world? You don't have to figure it out all at once. You just have to be willing to start and to make the organizational changes required for success. It's far more desirable to be successful at a series of smaller tasks than to fail spectacularly upon attempting to tackle a transformation initiative as a big-bang effort. Set the direction, draw a line in the sand, and understand that line will move. There is nothing wrong with taking time early on to prepare to speed up later.
"Gartner's top 10 strategic technology trends for 2018 tie into the Intelligent Digital Mesh. The intelligent digital mesh is a foundation for future digital business and ecosystems," said David Cearley, vice president and Gartner Fellow. "IT leaders must factor these technology trends into their innovation strategies or risk losing ground to those that do." The first three strategic technology trends explore how artificial intelligence (AI) and machine learning are seeping into virtually everything and represent a major battleground for technology providers over the next five years. The next four trends focus on blending the digital and physical worlds to create an immersive, digitally enhanced environment. The last three refer to exploiting connections between an expanding set of people and businesses, as well as devices, content and services to deliver digital business outcomes.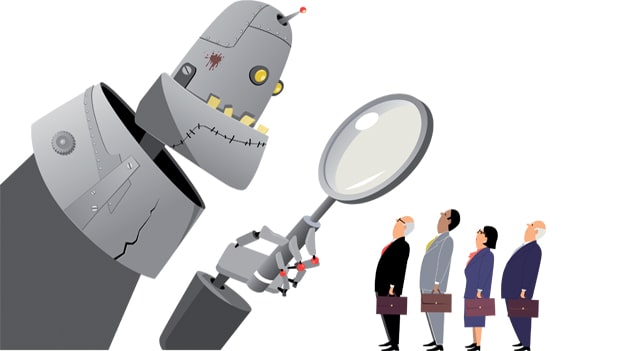 Thanks to AI for making this task simpler, easier, and more efficient through predictive algorithms and data tools. Guaranteed with precision and perfection, HR software like ATS, Entelo, HireVue, Beamery, JobBot, and Mya are fostering quality hiring in tech-savvy enterprises. They all are superheroes in their respective fields. If Entelo and Beamery search and check the profiles of the potential candidates on social media to find out applicants planning to switch jobs, then HireVue is very useful for assessing the personality of applicants on various facial and verbal parameters in video interviews. Whereas Mya and JobBot are interactive software that communicates with applicants on chatbots and based on these virtual communications they do the ranking of the candidates and help to schedule interviews with the staff of the concerned department.
Even if big data is essential and we have so many data sources at our disposal, smart data is not about volume and not about technology alone. It's about usefulness, with multiple layers of intelligence built in the way we acquire, process, analyze, store, interpret and improve data to act upon them and effectively make them useful. Think about paper sources and Intelligent Document Recognition, for instance. Or about how unstructured data are optimized, routed and turned into insights and flows, using artificial intelligence and intelligent information management. With fast changing business dynamics, the speed at which data are acted upon has become essential in a real-time economy too. In that context, there is fast data, to align with those fast moving dynamics and an increasingly demanding customer.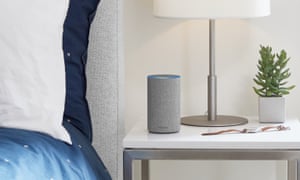 The Echo has been Amazon's surprise hit in the three years since it launched, finding its way into tens of millions of kitchens around the world, offering internet radio, timers, weather and news reports and voice calls. Now Amazon will start selling a smaller, cheaper version of the original Echo, with fabric and wood veneers, as well a new flagship device called the Echo Plus that promises to work instantly with dozens of smart home devices, such as locks, lights and electric sockets. "Setting up your smart home is still just too hard," Limp said. "It can take up to 15 steps to do something as simple as set up a lightbulb." Amazon's vision is of homes with Echo devices in every room, listening to every word you say. A new Fire TV media device adds voice control over streaming TV and movie services like Amazon's own Prime video, Netflix and others.
As Gartner succinctly defined, a citizen data scientist is a person whose primary job function is outside statistics or analytics but nevertheless uses models that are predictive, or have advanced analytics capabilities. Gartner foresees that citizen data scientists will foster greater depth of business analytics, as they provide increased support for (formal) data scientists and enable them to shift their focus to more complex analyses. Many employees who use SQL aren't computer scientists or engineers, and using SQL is only one part of their job. They have other responsibilities, such as creating spreadsheets, delivering strategy recommendations, executing marketing campaigns. These other duties complement their data skills in a unique way. Imagine if companies replaced these analysts with computer scientists.
This list is based not necessarily on the number of records compromised, but on how much risk or damage the breach caused for companies, insurers and users or account holders. In some cases, passwords and other information were well protected by encryption, so a password reset eliminated the bulk of the risk. ... In September 2016, the once dominant Internet giant, while in negotiations to sell itself to Verizon, announced it had been the victim of the biggest data breach in history, likely by "a state-sponsored actor," in 2014. The attack compromised the real names, email addresses, dates of birth and telephone numbers of 500 million users. The company said the "vast majority" of the passwords involved had been hashed using the robust bcrypt algorithm. A couple of months later, in December, it buried that earlier record with the disclosure that a breach in 2013, by a different group of hackers had compromised 1 billion accounts.
The DeepMind ethics research unit is in addition to an internal ethics board apparently established by DeepMind at the point of the Google acquisition because of the founders' own concerns about corporate power getting its hands on powerful AI. However the names of the people who sit on that board have never been made public — and are not, apparently, being made public now. Even as DeepMind makes a big show of wanting to research AI ethics and transparency. So you do have to wonder quite how mirrored are the insides of the filter bubbles with which tech giants appear to surround themselves. One thing is becoming amply clear where AI and tech platform power is concerned: Algorithmic automation at scale is having all sorts of unpleasant societal consequences
The most consistent defense against ransomware continues to be good backups and a well-tested restore process. Companies that consistently back up their data and can quickly detect a ransomware attack should be able to restore their data and operations with a minimum of disruption. In some cases, we have seen wiper malware such as NotPetya pretending to be Petya ransomware while serving a similar ransom note. In these attacks, the victims won't be able to get their files back even they pay the ransom — making the ability to restore from a backup even more critical. ... The strategy is straightforward: Encrypt the backup and individuals or companies are likely to lose the ability to restore data and are more likely to pay a ransom. Attackers are escalating their efforts beyond infecting single workstations and aim to destroy the backups, too.
Remediation should be a capability in any IT automation platform. It can take the form of rollback, wherein the platform identifies a problem that it cannot deal with directly and therefore returns the whole system or any specific parts of it back to a working, known state. The rollback process then alerts people, who use logs and other data to identify what caused the problem and take actions to fix it. ... Remediation can alternatively occur when the automation tool identifies why a system did not take the patch and changes it so that it can. This kind of remediation should be preemptive: An IT automation platform should examine all the target systems before attempting to roll out the patch and single out which ones cannot take it.
---
Quote for the day:
"All the technology in the world will never replace a positive attitude." --
Harvey Mackay
---