Fallacious organizational culture can readily fail transformation initiatives. Adopting better cultural changes is as essential as digital transformation. Hence, businesses must embrace the cultural differences that digital transformation demands. IT initiatives require amendments in products, internal processes, and better engagement with customers. As per a recent report by Tek Systems, "State Of Digital Transformation," 46% of businesses believe digital transformations enhance customer experience and engagement. To achieve these factors, involving teams from various departments is an excellent way to work together more coherently. Not having a collaborative culture across enterprises can be a significant reason for digital transformation failures. Establishing a change management process is recommended to bring the needed cultural change. This process can help identify people actively resistant to change, followed by adequate training and education, and transform them to adopt the cultural difference quickly.
The top impediment? Skills and staff shortages. One in six (17%) survey respondents said talent was their biggest issue, while 39% listed it among their top three. And the tight talent pool isn't helping, Medeiros says. "CDAOs must have a talent strategy that doesn't count on hiring data and analytics talent ready-made." To counter this, CDAOs need to build a robust talent management strategy that includes education, training, and coaching for data-driven culture and data literacy, Medeiros says. That strategy must apply not only to the core data and analytics team but also the broader business and technology communities in the organization. ... Strategic missteps in realizing data goals may signal an organizational issue at the C-level, with company leaders recognizing the importance of data and analytics but falling short on making the strategic changes and investments necessary for success. According to a 2022 study from Alation and Wakefield Research, 71% of data leaders said they were "less than very confident" that their company's leadership sees a link between investing in data and analytics and staying ahead of the competition.
The best way to discover information is to search for specific points related to the categories above. For example, if I'm looking at SQL injection vulnerabilities, I would specifically input that into Google and try to learn as much as I can about SQL injection. I don't recommend relying on just one resource to learn everything. This is where you need to venture out on your own and do some research. I can only provide examples of what good material looks like. In the beginning, your approach will likely be more theoretical, but I firmly believe that the most effective way to learn is through practical experience. Therefore, you should aim to engage in hands-on activities as much as possible. ... Writing blog posts helps you solidify your understanding of a topic, improve your communication skills, and build an online portfolio that showcases your expertise. Opinion: Producing blog posts is an excellent way to engage with the community, share your knowledge, and give back. Plus, it helps you establish a personal brand and network with like-minded professionals.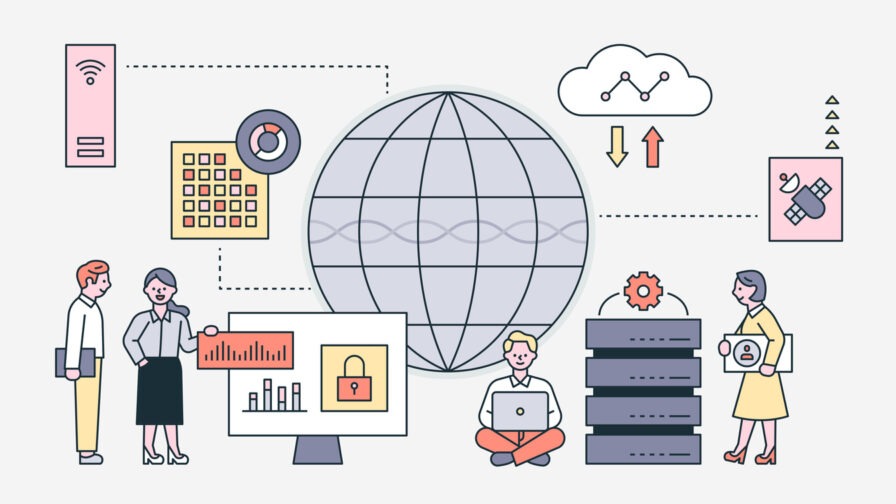 Decomposition patterns are used to break down large or small applications into smaller services. You can break down the program based on business capabilities, transactions, or sub-domains. If you want to break it down using business capabilities, you will first have to evaluate the nature of the enterprise. As an example, a tech company could have capabilities like sales and accounting, and each of these capabilities can be considered a service. Decomposing an application by business capabilities may be challenging because of God classes. To solve this problem, you can break down the app using sub-domains. ... One observability pattern to discuss is log aggregation. This pattern enables clients to use a centralized logging service to aggregate logs from every service instance. Users can also set alerts for specific texts that appear in the logs. This system is essential since requests often spam several service instances. The third aspect of observability patterns is distributed tracing. This is essential since microservice architecture requests cut across different services. This makes it hard to trace end-to-end requests when finding the root causes of certain issues.
It might take decades before organoid intelligence can power a system as smart as a mouse, Hartung said. But by scaling up production of brain organoids and training them with artificial intelligence, he foresees a future where biocomputers support superior computing speed, processing power, data efficiency, and storage capabilities. ... Organoid intelligence could also revolutionize drug testing research for neurodevelopmental disorders and neurodegeneration, said Lena Smirnova, a Johns Hopkins assistant professor of environmental health and engineering who co-leads the investigations. "We want to compare brain organoids from typically developed donors versus brain organoids from donors with autism," Smirnova said. "The tools we are developing towards biological computing are the same tools that will allow us to understand changes in neuronal networks specific for autism, without having to use animals or to access patients, so we can understand the underlying mechanisms of why patients have these cognition issues and impairments."
The demand for cybersecurity is on the rise with no signs of it slowing down anytime soon. The cybersecurity talent shortage is a challenge, but that doesn't mean it has to be a problem. Companies today are taking critical steps to bridge this gap through innovative ways. It is imperative to deploy skilled data security professionals who can focus on critical thinking and innovation, allowing the automated bots to take over the tedious, repetitive tasks. With this, companies can predict and be in front of even the most sophisticated cyber-attacks without them having to hire more manpower to account for them. ... Cybersecurity is critical to the economy and across industries. This field is a good fit for professionals looking to solve complex problems and navigate the different aspects of client requirements. The first step to building a career in data security is by entering the tech workforce. Pursuing an associate degree, bachelor's degree, or online cybersecurity degree should create a smooth gateway to the sector.
Clearly writing tests is additional to getting the code correct from the start, right? If we could somehow guarantee getting the code correct from the start, you could argue we wouldn't need the written tests. But, then again, if we somehow had that kind of guarantee, performing tests wouldn't matter much either. The trick is that all testing is in response to imperfection. We can't get the code "correct" the first time. And even if we could, we wouldn't actually know we did until that code was delivered to users for feedback. And even then we have to allow for the idea that notions of quality can be not just objective, but subjective. ... When people make arguments against written tests, they are making (in part) an economical argument. But so are those who are making a case for written tests. When framed this way, people can have fruitful discussions about what is and isn't economical but backed up by judgment. Judgment, in this context, is all about assigning value. Economists see judgment as abilities related to determining some payoff or reward or profit. Or, to use the term I used earlier, a utlity.
One of the biggest innovation inhibitors is the organizational silo. When IT and business teams don't collaborate or communicate, IT spins its wheels on projects that aren't truly aligned with business goals. When IT teams are simply trying to "keep the lights on," a lack of alignment between business leaders and IT (who may not fully understand how projects support business objectives) is a recipe for failure. On the technology side, innovations like low-code and no-code applications are helping to bridge the technical and tactical gap between business and IT teams. With no-code solutions, business users can build apps and manage and change internal workflows and tasks without tapping into IT resources. IT governance and guardrails over these solutions are important, but they free up time for IT and software teams to work on higher-level innovation. ... Internal IT teams are often equipped with and experienced in maintaining operational excellence. Depending on the company, these internal teams may also excel at building new solutions and applications from the ground up.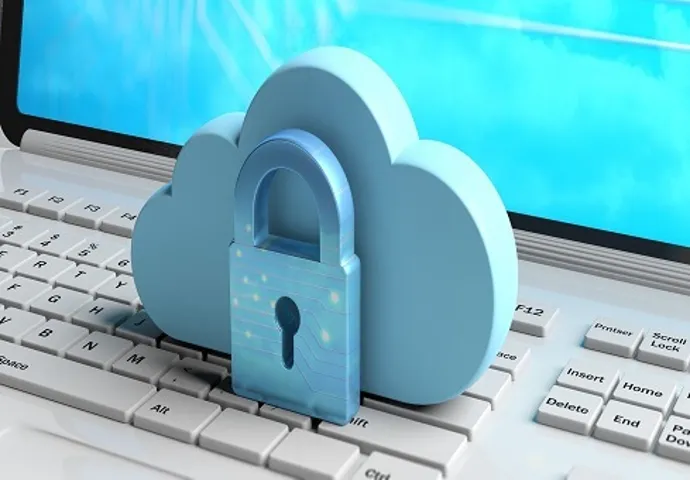 "While the cloud seems like a very simple technology, that's not the case," he says. "Not knowing the cloud default configurations and countermeasures that should be taken against it might keep your application wide open." Siksik adds that changes in the cloud also happen quite frequently and with less level of control over changes than the bank normally has. "The cloud is open to many developers and DevOps, which could push a change without the proper change process, as things are more dynamic," he explains. "This mindset is new to banks, where normally you will have strict and long change processes." James McQuiggan, security awareness advocate at KnowBe4, explains cloud architects design and oversee the bank's cloud infrastructure implementation and need experience in cloud computing platforms and knowledge of network architecture, security, and compliance. "The security specialists are to ensure the bank's cloud environment is secure and compliant with any applicable regulatory requirements," he adds.
Justifying the need for cybersecurity investment to the executive team may be challenging for tech leaders. Compared to other business functions, the return from investing in IT security could be more apparent to executives. However, the importance of investing in a strong security posture becomes more evident when compared to the damage from data breaches and ransomware attacks. By highlighting savings in terms of improved quality of execution of cybersecurity policies and improved IT productivity through automation, it becomes easier to articulate the value of cybersecurity initiatives to the executive team. Modern social engineering attacks often use a combination of communication channels such as email, phone calls, SMS, and messengers. With the recent theft of terabytes of data, attackers are increasingly using this information to personalize their messaging and pose as trusted organizations. In this context, organizations can no longer rely on a passive approach to cybersecurity awareness training.
---
Quote for the day:
"Leadership is being the first egg in the omelet." -- Jarod Kintz
---