Proponents of this type of automation will say that it saves time in the long run, providing answers and solutions quickly. Automated customer support also allows people to receive help 24/7, eliminating the issue of having to wait until standard business hours to get an issue resolved. Automatic billing, chatbots, and AI-assisted customer service have increasingly become the standard, particularly for e-commerce vendors. When a business owner has an issue — especially if it involves money, fees, or overcharges — dealing with an endless series of automated responses can get frustrating. If those automated responses do not lead them to the help they ultimately need, that frustration can (and likely will) compound further. Even the most intuitive automated solutions can't replace a human's personality, emotional response, and instinctual capabilities to adapt to any situation. ... Consumers and entrepreneurs alike are craving human connection in today's increasingly automated world, so much so that many brands are making the personal relationships they foster with customers an angle of their sales strategy.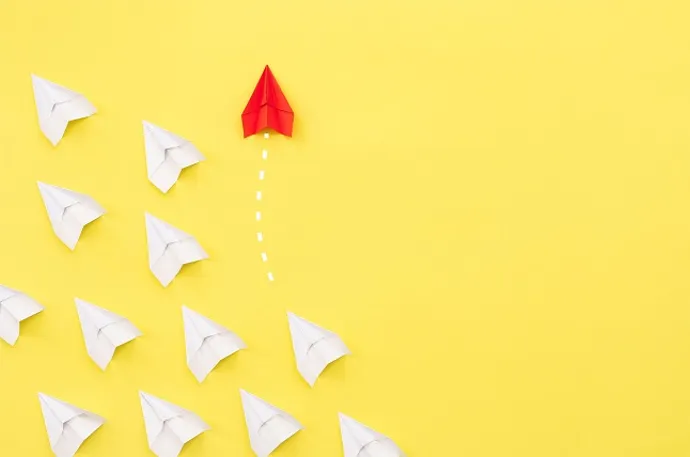 "CISOs should also work closely with legal and compliance teams to ensure that the organization is meeting its regulatory requirements," he says. "Additionally, a CISO should also develop strong relationships with other security leaders in the organization, as well as with external partners such as vendors and industry groups." He points out other security leadership roles are also changing and include the chief security officer, and the chief privacy officer, with new roles emerging, including the chief data officer and the chief digital officer. MacLeod says as the threat landscape evolves in 2023, the complexity and sophistication of threats will require CISOs to be more proactive in identifying and mitigating risks. ... Eisenberg adds increased scrutiny of organizations' spending for essential services will require the CISO to business rationalize strategic investments in cybersecurity to counter the ever-increasing complexity and velocity of cyber threats to business resilience.
If an AI service can now write code for developers, it raises the question of how it will impact students studying computer science, and if highly paid software-engineering jobs will vanish. Still, software-engineering skills will continue to be in high demand, and AI services like Codex are just a natural step as programming becomes progressively easier over generations, according to academics and experts in computer-science education. Codex has been available to developers since 2021 in the form of GitHub Copilot. And OpenAI, which has raised more than $10 billion from Microsoft and other backers, has been investing more in Codex of late, hiring more than 1,000 contractors to write code and associated descriptions that will help Codex learn to become a better programmer, Semafor reported. Codex and ChatGPT are a "huge productivity enhancer," and many programmers are already using Codex in their day-to-day workflows, Christopher Manning, a professor of computer science and linguistics at Stanford University, said.
Historically it was common for large multinationals to have lawyers around the world. Different jurisdictions have different laws, and it is beneficial to have local specialists that are close to the business. Things are changing, however. There are more opportunities, to outsource specific legal support– to alternative legal service providers or to create an internal shared services operation through the use of innovative legal technology, such as centralized contract and knowledge management and cloud-based workflow tools. This makes the centralization of certain legal activities such as entity management more feasible and more efficient. The downside of a decentralized legal structure in today's world is becoming increasingly clear. From a management perspective, it is not always easy to align business operations in a decentralized management structure. Decentralized structures have their own authority and bring with them tension between a local and global perspective.
An IT leader can't simply create a positive culture with the wave of a hand. Culture is a function of leadership execution. "Leading by example is the way to start a turnaround," says Fredrik Hagstroem, CTO of Emergn, a digital business services firm. A clear vision guides team direction. It's like a compass that reliably points everyone in the correct direction. Even when things are complex or changing, having a goal helps everyone become aligned, Hagstroem says. "Good leadership that drives collaboration and trust will be evident in frequent use of collective and inclusive pronouns, such as 'we,' 'us,' and 'ours' — meaning everyone in the company." Strong leadership ensures that vision, strategy, and goals aren't just clearly understood, but attractive and motivating. "Leaders must demonstrate that collaboration and contributions to common goals are more important than individual performance," Hagstroem says. He advises changing professional relationships from urging team members to reach personal objectives and responsibilities to achieving team goals.
While looking for emerging risks, we search for information about our targeted subjects and sweep the events that are happening. The reliability of the information collected has strategic importance in this study. This activity is generally called horizon sensing or horizon scanning. The effort is about looking into the future as widely as possible while trying to see the relevant indicators from the news, trends, cultural tendencies, political events, and natural events. One can easily get lost in this phase or drown in a vast amount of information from the search, since the source of information is not filtered or tested. Unless the information is collected from an official, reliable and reputable source, we need to take it with some healthy skepticism. Otherwise, our results may misinform the strategy level and lead to more significant failures. The information collection has two parts: one is to see what is happening in the world relevant to the business, and the second is the internal view. We look inside the organization and discuss the identified events or changes that may contribute to define emerging risks with relevant stakeholders.
Manufacturers often incur substantial operational costs and invest in in-house software. Also, there are expensive maintenance and other infrastructure costs that manufacturers must keep in mind. As a result, cloud solutions seem better options than traditional on-premises systems. The cloud computing solution can be easily customised as per manufacturer needs with monthly or annual subscription models, thus making a move cost-effective and time-efficient for the manufacturers. Flexibility – With cloud technology, manufacturers can now embrace Agile manufacturing methods that leverage flexibility, rapid iteration, innovation, and augmentation to adapt to technological changes. With the growth of data availability and expanded analytics capabilities, manufacturers can act on real-time data and identify and solve problems promptly to keep up with market demands and maintain a competitive edge. Accelerated Deployment – Shop floor transformations are often associated with expensive and complex legacy MES solutions.
It is critical to distinguish the term "governance" from "management" in the context of data governance. It should be noted that the principal difference is that governance refers to the decisions that must be made and who must make them. This is to ensure effective resource allocation and management of data operations. On the other hand, data management involves implementing the decisions that arise from assessing and monitoring either existing controls or the environment, including advancements in technology and the market. The activities required for data governance can be distinguished from those needed for data management because management is influenced by governance. Data governance is oversight of data management activities to ensure that policy and ownership of data are enforced in the organization. The emphasis is on formalizing the data management function along with the associated data ownership roles and responsibilities.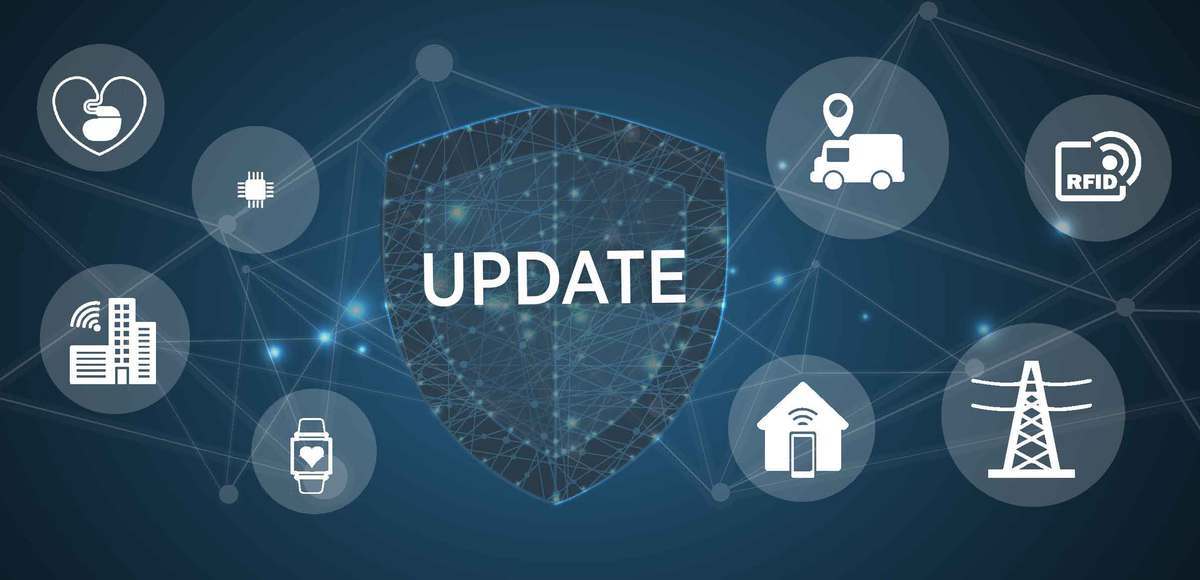 "The world is moving toward using small devices for lots of tasks ranging from sensing to identification to machine control, and because these small devices have limited resources, they need security that has a compact implementation," she said. "These algorithms should cover most devices that have these sorts of resource constraints." To determine the strongest and most efficient lightweight algorithms, NIST held a development program that took several years, first communicating with industry and other organizations to understand their needs and then requesting potential solutions from the world's cryptography community in 2018. After receiving 57 submissions, McKay and mathematician Meltem Sönmez Turan managed a multi-round public review process in which cryptographers examined and attempted to find weaknesses in the candidates, eventually whittling them down to 10 finalists before selecting the winner. "We considered a number of criteria to be important," McKay said.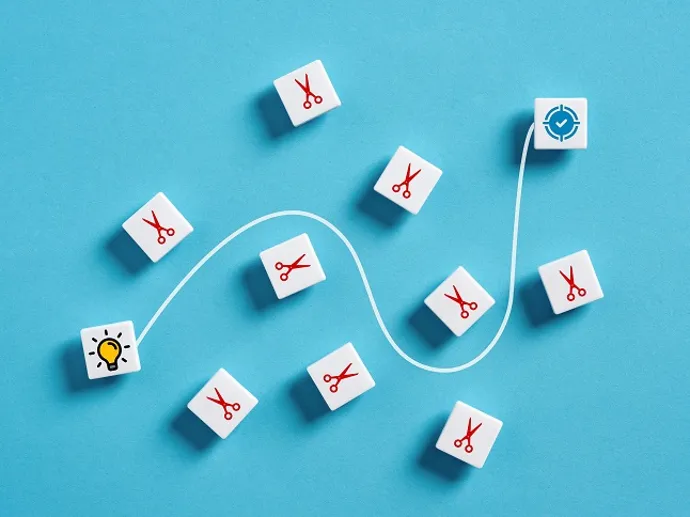 Each leader addresses budget cuts in their own way, since there are many drivers, objectives, and desired outcomes that power the need to reduce spending, says Scott Schlesinger, US data and analytics lead at management consulting firm PA Consulting. "Regardless of the reason for the cuts, how the organization executes the strategy, and how effectively the cuts are done, can ultimately be a major factor in the very survival of some organizations."  Budget cuts can also open the opportunity to reevaluate existing projects. "Are in-flight projects delivering the intended business and technology outcomes?" asks Tim Potter, a principal at business advisory firm Deloitte Consulting. "A thorough assessment of all IT projects is important to validate the achievable ROI and relative importance of each program." He notes that a budget reevaluation can also help IT leaders to avoid the sunk-cost fallacy -- the tendency to continue investing in projects that aren't yielding the desired benefits simply because a significant amount has already been invested in the project.
---
Quote for the day:
"No matter what accomplishments you make, somebody helps you." -- Althea Gibson
---