Professor Harish Bhaskaran of Oxford, who led the team, said "The development of computers that work more like the human brain has been a holy grail of scientists for decades. Via a network of neurons and synapses the brain can process and store vast amounts of information simultaneously, using only a few tons of Watts of power. Conventional computers can't come close to this sort of performance." Daniel C. Wright, a co-author from the Exeter team, added that "Electronic computers are relatively slow, and the faster we make them the more they consume. Conventional computers are also pretty 'dumb,' with none of the in-built learning and parallel processing capabilities of the human brain. We tackle both of these issues here — not only by developing not only new brain-like computer architectures, but also by working in the optical domain to leverage the huge speed and power advantages of the upcoming silicon photonics revolution."
Training can become an indirect OpenStack cost. IT and developer staff may not have the requisite skill sets needed to tackle an OpenStack deployment. You may need to find more OpenStack-savvy staff to handle the job, spend the money to train up existing staff as Certified OpenStack Administrators, hire consultants to jump-start the work or some combination of these tactics. Consider the implications of OpenStack support. Organizations can certainly adopt a canned OpenStack distribution and associated support from vendors like Red Hat or Rackspace. As open source software acquired directly, however, there is no official support. If you choose to deploy OpenStack, assemble a suite of support resources to address inevitable questions or to resolve problems. Some resources are free, while other resources will incur added costs.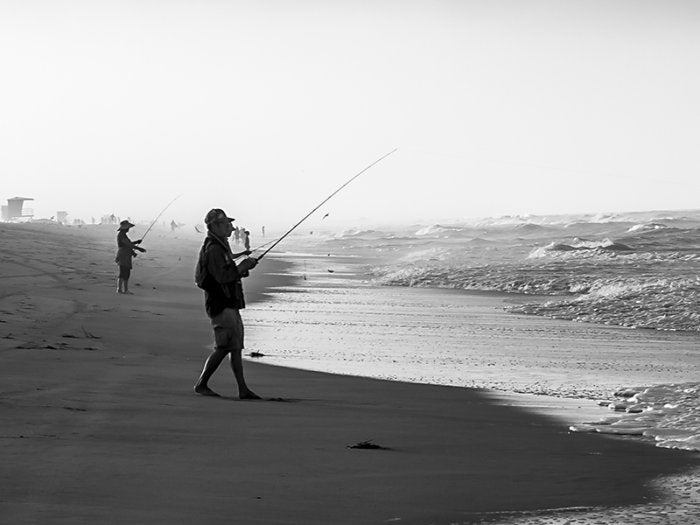 The threat surface is growing, and cybercriminals are becoming more sophisticated. They're utilizing threat tactics that have made it increasingly difficult for organizations to protect themselves at scale. Cyber criminals are putting pressure on businesses by increasing the volume of these kinds of targeted attacks, dramatically outpacing even the world's largest security teams' ability to keep up. Visibility is sadly lacking within most of today's organizations, and it's unrealistic for security teams to secure something they can't see. There's no tool or widget that can totally fix this and make everything safe. But we can get to a point where we have the ability to construct a security program that reduces risk in a demonstrable way. We can establish metrics for where your risk profile is today.
Fear that their money would ultimately be spent on on-premise, and therefore nonscalable, technology has been another reason investors have shied away from the opportunity. This fear arises from the tendency of institutions to want to keep a new technology "in the institution" because of security concerns. However, technology has matured enough to meet the reasonably strict security requirements banks impose on partners and vendors. Just six years ago, only 64% of global financial firms had adopted a cloud application, according to research from Temenos. But now, security has dramatically improved in cloud applications and banks are willing to adopt the technology at scale. This is evidenced in both cloud solution adoption and also the industry's growing willingness to embrace an open banking framework.
WannaCry may have been a proof of concept, but the true propose, he said, was to cause disruption, which is consistent with what researchers are learning when going undercover as ransomware victims to ransomware support forums. "When one of our researchers asked why a particular ransom was so low, the ransomware support representative told her that those operating the ransoware had already been paid by someone to create and run the ransomware campaign to disrupt a competitor's business," said Samani. "The game has changed. The reality is that any organisation can hire someone to disrupt a competitor's business operations for less than the price of a cup of coffee." In the face of this reality, Samani said the security industry and society as a whole has to "draw a line in the sand"
Where once the asset management sector was a digital desert, websites and social media channels abound. Whilst this represents genuine progress, the content and functionality within them leaves a lot to be desired in most cases. Quality search functionality is hard to find, websites resemble glorified CVs and blogs read like technical manuals. As for thought leadership, well there's little thought and no leadership. Social media, especially Twitter and Linkedin, are swamped with relentless HR tweets and duplicate updates. It's clear that asset managers are missing an opportunity to create content that resonates with FAIs and can build lasting two-way relationships. Over the following pages we present our findings in detail and take a closer look at the digital successes and failures within the world's leading asset managers.
On the one hand, cloud providers – such as the leader of the pack, Amazon Web Services – are likely to have security processes and technology that are at least as advanced as those of their banking clients, thanks to their technical expertise and economies of scale. On the other hand, providers can pass on a bank's data or system management to yet another contractor, increasing security risks present in traditional outsourcing. The EU's General Data Protection Regulation, coming into force next year, will up the ante on data security. The new rules require, among other things, that bank customers are able to request that their personal data held is deleted. One practical outcome, say lawyers, is that banks will have to clarify to cloud providers exactly how they should handle
Murthy criticized Sikka's pay and his use of private jets, and claimed that corporate governance standards had eroded during his tenure. Saying he could no longer run the company amid such criticism from a company founder, Sikka resigned as chief executive on Aug. 18 and left the board six days later. Three other directors followed him out the door, including the former chairman, R. Seshasayee. Murthy's criticisms haven't let up since Sikka's resignation. Speaking to shareholders on Aug. 29, he detailed his "concerns as a shareholder" over how the company's board members approved a severance package worth roughly 170 million rupees ($2.65 million) for former Chief Financial Officer Rajiv Bansal, who left the company in October 2015.
A working partnership between the CIO and the CISO is clearly a successful formula, regardless of who reports to whom. "CISOs should report to the CEO with further exposure and responsibility to the board of directors," says Alp Hug, founder and COO at Zenedge, a DDoS and malware protection vendor. "The time has come for boardrooms to consider cybersecurity a key requirement of every organization's core infrastructure along with a financial system, HRMS, CRM, etc., necessary to ensure the livelihood and continuity of the business." If a board of directors says defending their organization against cyber crime and cyber warfare is a top priority, then they'll demonstrate it by inviting their CISO into the boardroom. "Of course CISOs and equivalents will say they should report to the CEO," says John Daniels
Data modelling is critical to understanding data, its interrelationships, and its rules. A data model is not just documentation, because it can be forward-engineered into a physical database. In short, data modelling solves one of the biggest challenges when adopting NoSQL technology: harnessing the power and flexibility of dynamic schemas without falling in the traps that a lack of design structure can create for teams. It eases the on-boarding of NoSQL databases and legitimises the adoption in the enterprise roadmap, corporate IT architecture, and organisational data governance requirements. More specifically, it allows us to define and marry all the various contexts, ontologies, taxonomies, relationships, graphs, and models into one overarching data model.
---
Quote for the day:
"If you realize you aren't so wise today as you thought you were yesterday, you're wiser today." --
Olin Miller
---